Recently Discussed Complaints
2.
(7 mins ago)
Erfolg
Fraud Company
4.
(58 mins ago)
Asianet
Poor quality of Serials
Consumer Tips & Tricks
Latest News & Stories
Latest Questions
Pro Carpet Tampa, Seminole, Florida Complaints & Reviews - deceptive advertising

Pro Carpet Tampa Contacts & Informations

Pro Carpet Tampa

deceptive advertising

Complaint Rating:

Contact information:
Pro Carpet


Seminole

,

Florida




United States




We hired them for the advertised special $84.95 for 7 rooms and 2 halls. Our carpet is very high grade and not very dirty, just normal dirt and dinginess in traffic areas since the last cleaning.We have it cleaned regularly professionally and have our own shampooer which we use occaisionally for stains. The carpet is not really very dirty. We moved all the furniture and made it ready for them- a lot of work! The tech came in and and told us that the carpet needed to be precleaned and he would only charge us for 4 rooms so we would get a deal of 3 rooms free @ cost of $120, and also that the carpet would have to be sanitized because it would mold and get smelly due to the 10 hour duration of drying-which would cost another $120.

Then he said it needed to be scotch guarded for $100, and all of this was in addition to the $84.95 Total of $425. He kept stressing that he was giving us such a great deal, never once did he say that these things were optional, in fact he said that the carpet would not come clean without them when we said we only wanted the $84.95 special. We told him to forget it, we have our carpet cleaned all the time and it cleans up beautifully, we would call someone else. The tech was very rude about being called on his pricing. He threw his cigarrette butt out his window into our driveway before leaving. The next day we called the company ProcarpetTampa.com to complain and were told that is not the way they do business and they wanted to come out and do the job for $84.95 which we scheduled. Maybe they had a bad tech. They called the following day and cancelled and we decided we had enough of a bad taste of them that it would be foolish to use them. dON'T BE CONNED BY THIS COMPANY, DON'T USE THEM OR YOU MAY GET RIPPRD OFF!

Comments
United States
Products & Services

More Pro Carpet Tampa complaints






Comments

Sort by: Date | Rating

As President of Pro Carpet, I am shocked to hear something like this. We carefully train and watch our technicians to prevent just the sort of behavior your compalint describes. I would very much like to discuss this with you. Please contact me directly at 866-776-2778. -Gerg Cole President Pro Carpet

I scheduled ProCarpet (the one on Falkenburg Rd in Tampa) to clean 3 rooms + hall. On the phone, they were not forthcoming at all about what would be provided for their charge, only that the "technician would have to evaluate." They were to arrive between 5-6 PM. At 5:10, a guy called me & said he was late due to a bad accident on I-275, but that he'd arrive around 6 PM, possibly closer to 6:30. Well, 6:30, 7:30, 8:30 came & went. No Pro Serve guy, not even a call. All that after I torn my house apart in preparation (furniture moved, etc). I'm a very regular local news follower - there was no bad accident on I-275 that day. Unreliable business at best. It's possible it was just the technician, but the complete lack of acknowledgment of their missed appointment speaks to a bigger problem. There are plenty of good, reliable, up-front honest carpet cleaners out there - find another!

We just had our carpet cleaned by pro carpet tampa yesterday. It looks much better but smells terrible. I don't think it was deodorized, we had the pet treatment supposedly. It was cleaned 9 months ago by stanley steamer and smelled very good afterwards and dried much faster. The price was 1/3 of what stanley steamer charged however and the carpets look clean. Our cleaner showed up on time and called prior to arrival like he was suposed to. He did try to sell us about $600 worth of extra stuff which I refused. I guess they get commission on this stuff because he tried really hard to talk me into more cleaning services. We had the basic clean on the kitchn tile grout and it did look a little better And their prices for cleaning area rugs are absolutly rediculous, I have shopped around and for a professional on site rug cleaning that usually costs $120, procarpets charges $300.

Many of these "Professional" carpet cleaners sub contract the work out or use technicians that get to keep any money above and beyond the "low low price" that is advertised. This is why you see the lack luster attitude toward the job by some or the "hard sell" by others. I have been cleaning carpet in the Pinellas/Pasco area for close to 20 years. NEVER would I quote a job and then try to "Upsell" what you must have. I am a little embarrassed just offering a Scotchguarding or deodorizing... but it is an OFFER, not a "You Must." Also.. extra $ for a more thorough cleaning? Come on. If you can't clean it using your own "Proven" method.. get out of the business and allow guys like myself to gain the trust back of the consumer.
I apologize for these guys and hope that all the customers treated poorly or swindled find someone reputible. Don't be afraid to look for local companies, but ask questions. A reliable company will not try to hide anything and will happy to answer any questions up front and free of charge with no obligation.
Feel free to email me. Do not look for me to speak poorly of any particular company, (that is not professional either) but I would happy to discuss carpets, stains, methods or whatever.
onceagain4678@yahoo.com put "question" in the subject line.
Good luck.
Chris

I had my carrots cleaned by ProCarpet on Wednesday. I had prepared the area by moving most of the furniture and vacuuming. (I only needed one room and a stairway done, but willing to pay for a 3 room "special". They arrived on time and were friendly, but unprepared for the job. He stated he did not have the equipment to do the stairs, but could make it work.
He sprayed something, then brought in a portable unit to vacuum. It smelt so bad, like dog pooh, that I literally had to open my windows and doors to air out my house. He spent roughly 10 minutes on my carpet, which were supposed to be deep cleaned and scotch quarried for an additional $150. Which my carpets looked like i had only vacuumed them. My little Bissel would have done a better job. Well I called to have them come back with a truck mounted unit. They were supposed to be her at 9:00 this am. It is now 10:45, and after calling them they attempted to reach the tech. She just called me back to say he took his wife to hospital because she went into labor. Um, he could have called the office to relay this info to someone! After sitting here another 1 1/2 hours, I am so pissed.

Aaaaarrrrgggghhhhh!!! Horrible company and employees!

Just posted a comment on my experience with Pro Carpet as well. The 2 folks that came to clean (one was in training, the other was the supervisor), were eager to leave. They showed up before they were suppose to, did a poor job cleaning the place, and ultimately tried convincing me that the dirty look on the carpet simply couldn't be removed. I had also ordered a cleaning of the coaches but they forgot to bring the material and basically said that the same type of cleaning service could be attained by simply using a wet towel. Attaching the same photo of the stains they were unable to remove.




tHIS COMPANY SUBS OUT ALL THEIR WORK THEY SUCK!!! WE HAD TO RIP OUT OUR CARPET IN THE WHOLE CONDO THEY RUINED IT, WE WERE SUPPOSED TO GET OUR $250 REFUNDED STILLNO CHECK AFTER A MONTH, THE TECHS THAT CLEAN CARPETS FOR THIS COMAPNY ARE THE WORST!!! THEIR ADVERTSING IS FRAUDELENT THEY TRY TO UPSELL YOU ON EVERYTHING AND YOUR LEFT WITH DIRTY SMELLY RUINED CARPETS!!!

I had my carpet cleaned by this company last week using a Groupon special of 3 rooms plus a hallway. Like the other person, I only need one room done, but bought the special. The tech arrived on time and that is the only nice thing I have to say about the experience. He immediately started the "up-selling" process by telling me that I needed the special spray in order to clean the carpet which just had traffic area soiling. I told him no and it seemed to make him angry. He was upset that the "office" didn't tell him that it was a "Groupon" (voice full of disdain) and that he would only make $45 on the deal. Said it wasn't worth the gas (and cost of his chemicals and equipment) it took him to come to my house from Port Charlotte where he lives. He used MY water which I pay for. He charged me $4 just for showing up and then vented to a co-worker about the raw deal of a job he was doing the whole time he was supposed to be cleaning my carpet. It does stink since he left and it does not look ONE BIT DIFFERENT THAN IT DID BEFORE HE STARTED.

Mr. President of the company, as stated above, you have a problem here, I live in a new community and we refer vendors to each other. A big opportunity was lost here for you company, I am spreading the word of MY experience as are the people who wrote before me. I was ripped off and I won't let it happen to any one else I know.

Almost all carpet cleaning companies sub contract their work out. The reason being because consumers are too cheap for most companies to handle all the overhead. If you think some one can drive to your house, use their gas, chemicals and equipment for less than $10 a room, then your not thinking straight. Chemicals cost money, so no matter who you call be prepared for the upsell. Pro carpet is a very good carpet cleaning company compared to most. There are always going to be bad technicians, just like any line of work!



Videos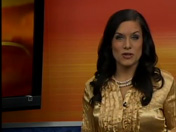 Latest Groups
Today's Mess-Up Photo