Recently Discussed Complaints
5.
(30 mins ago)
gld myscore
UNAUTHORIZED CHARGES/FALSE ADVERTISING
Consumer Tips & Tricks
Latest News & Stories
Latest Questions
Privacy Guard Complaints & Reviews - They are worse than criminals

Privacy Guard Contacts & Informations

Privacy Guard

They are worse than criminals

Complaint Rating:

I can't remember from what, but through Bank of America, I was automatically signed up for a free trial period of Privacy Guard. Knowing I would eventually have to pay for this service, for which I neither asked for nor wanted, I immediately canceled it. I never used their service, couldn't even tell you what it is they offer. Three months later or so, I got a bill from Privacy Guard. I called, made them remove it, because I had already canceled. I thought that was really conniving of them, but I passed it off as a potential mistake.

At least a year has gone by, haven't thought about them once. Looked at my bank statement. Privacy Guard $89.99! Unbelievable, I never was a member, and I had canceled two times before. It goes with out saying that I never received any notification of this charge. In fact I certainly would never have signed up for an automatic billing system. They must do that by default which must be some sort of violation.

I believe they are criminals. And worse than criminals, they are cons. Judging by the name, Privacy Guard, they are guilty of the exact thing they claim to protect against. They are disgusting hypocrites. This is just as bad as identity theft, maybe worse, because who knows how many thousands (hundreds of thousands?) of people they essentially steal from. And they don't really lose in this scenario. They are going to have possession of my money for several weeks, (who knows how long really). If they are doing this with even just a hundred other people's money, that's $10 grand that
they can invest for 6-8 weeks, and earn interest on. And I have a feeling there are more than 100 people who they have stolen from. Plus there's probably some percentage of people who mistakenly let
Privacy Guard get away with it.

They are lousy lousy people. I am sure of this because, two seconds of a search reveals how many hundreds of complaints have been made about this company. It then stands to reason that the executives of Privacy Guard and its parent company Trilegient, are well aware of these practices, and have done nothing to stop them. I call on Nathaniel J. Lipman, CEO of Trilegient to change his company from its malicious tactics and try earning money honestly.

I would encourage people not to do business with this company, but even if someone had told me ahead of time, I don't think I could have done things any differently, than immediately cancelling a service I was automatically enrolled in but never asked for. Shame on you Privacy Guard, Trilegient, and Nathaniel J Lipman.

Comments
United States
Business & Finances

More Privacy Guard complaints






Comments

Sort by: Date | Rating

Hey everybody,my name is elizabeth I have been taken by a company for services that were not rendered.I wanted a credit report asked my bank to refer a company,they refered privacy guard. I became a member with the agreement to cancel within a certian time period or I would have to pay $129.99. My password wouldnt work I recieved a lot of nothing.I canceled before my date to cancel expired and was charged anyway.When I called about the charge they didnt have me in the system or the charge. They got away with the dumb card for a little while. They just dont know they got the wrong girl! My mother is a mean attorney,this is a small matter not worth dealing with by myself but it seems I have plenty of buddies that may want to join in on a nice fat law suit.If anyone is with me I can be reached at 214-552-1408.If we can come together we can make an example of them with a little pocket change fron all of us.

I received a newsletter from PrivacyGuard in the mail yesterday. Normally I would throw away newsletters, but something made me open it and guess what - on the back of the newsletter I found a "membership renewal notice", a membership I never did or would sign up for, stating that if I want to cancel membership I have to call by tomorrow, Saturday, effectively giving me 1 day to cancel this so called membership. I travel for work a lot so I was lucky being home this week to deal with it.

After about 2 hours of calling the card issuing bank PrivacyGuard referred to in the renewal notice, being directed to the wrong company, calling again, and finally receiving a cancellation number, I felt that I wanted proof of enrollment, so I called back referring to the renewal notice and the issued cancellation number. I am glad I did because the person I talked to this time could NOT locate it and therefore had to re-process the cancellation before he sent me to a supervisor for the proof of enrolment.

It appears that the "gotcha" was during activation of the credit card: If you are not careful you will sign up for this service while pressing the numbers on your phones key pad. Listen to every message in its entirety before entering a response. And you probably will not, as in my case, receive any confirmation letter or other correspondance until it is too late. I am not sure if my experience is compounded by the fact that the credit card is with Bank of America - famous for perfecting the art of "gotcha".

I have had a nightmare with this company. Thay have enrolled me twice with privacy guard and I have never signed up for this service nor have I ever received any notification of such. This is no accident since I have contacted them many times to have them stop billing my card. worse they don't even have my address correct and have been sending the information to the bank. They have been billing my credit card for 4 years without my consent or knowledge. They have changed the information on the credit card bill making difficult to recognise who is biling me.
This is clearly a scam and fraud at its worse.

Privacy Guard get away from it because, the businesses that promote Privacy Guard at their customers' expense are allowed to get away with it. The banks and credit card compannies need to be held accountable for doing business with crooks. That meets my definition of a crook. They are partners in crime in ripping the customer off. They are profiting from promoting Privacy Guard to their customers. We need to complain and cancell our bank accounts and credit cards and let them know this behavior is not acceptable. The lame excuse that it is a separate company and these Banks and Credit Card companies are not responsible is BS!!! Take that US Bank. Shameful behavior!

http://www.ftc.gov/opa/2002/08/cyberspace.shtm

You should all report this to the Federal Trad Commission!!! read the above link. They are crooks.

PrivacyGuard are CROOKS BEWARE.

On different occasions they have refused to cancel. One time because I said the word "Dam", they said I could not be canceled because I cursed.

On another time, I mentioned I was driving and rep said he could not cancel because I was driving and it could cause an accident.

Finally, got cancel but I had to put up a fight and repeated "Just Cancel" over and over and finally they gave in.

SCAM ALERT Privacy Guard, when you try to cancel.

They got me as well. They are an absolutely despicable company. If it came at more of a loss to me I would surely like to take legal action, but it's not worth my time.

I too have been scammed by Privacy Guard but will not Let the company steal from me without a fight. I am withdrawing my funds from my bank because they recommend Privacy Guard, and have contacted the Attorney General as to the illegal activities of this company. All individuals who have had money stolen from them need to unite and force this company out of business. Any ideas out there as to how we can unite?

P.S. They rely on people not willing to react.

I work for the Affinion Group, who owns Privacy Guard. Nine time out of Ten, when I take phone calls about the service, the customers know they're signed up. Most of them have been signed up for years, and obviously didn't pay attention to their billing statements. Uusually, customers are signed up through the checks that our clients mail out. Maybe if everyone actually READ the things that they sign, and would stop cashing checks that are mailed to them, no one would be suprised by a monthly charge on their cards. I mean, do you really think we mail you a check for money, just because we think you're awesome!? No!! So, stop being greedy, and actually READ information before you just jump into things. (And yes, it CLEARLY says that you will be enrolled into a service upon cashing our checks...more than three times to be exact!) =)

I have also been scammed by Privacy Guard and Citibank for years in a row! And sorry last poster but I never received nor cashed any checks from Privacy Guard. Privacy Guard is a HUGE scam. I definitely plan to connect and unite others who have been ripped off by Privacy Guard. Based on my annual interactions with Citibank on this trying to remove, cancel, and be refunded for Privacy Guard charges it seems clear to me they are a partner in this scam!

Privacy Guard charged me $12.99 for 2 years on an account they had put inactive. How can you put an actively PAYING account "inactive". I had a contract with them with the easy terms. "I pay $12.99 per month, they send me alerts when there is activity on my acct." They breached their end of the contract by dropping the ball and not monitoring my credit. I called and asked for a refund of services not rendered, and got a complete run around, ending with being transferred to the Privacy Guard Vice President's answering machine. I left a message and no one called me back from there. Privacy Guard stole my money!

Privacy guaud got me to on my comet card, only just noticed the 79.99 payment taken from the account, to make matters worse they took 79.99 a year before which went unoticed by me! Anyway called them up and had it refunded after they advised that they made a mistake, they advised that we signed for, we disagreed then they said oh no sorry it was telemarketing. They then listened to the call and refunded the cash as soon as they could. One question i have paid interest on these payments who do i claim these back from comet wont take responsibility?

I used to work for Affinion Group and I say a lot of times the telemarketers and sales reps are also responsilble for aggressiely pushing those products on their customers. The CSR reps on our end are the ones that take the backlash(SERIOUS BACKLASH).
I understand from the customer's view point, but I have always believed that Affinion Group and TLG need a better, more decent, way to offer their services. Some of the services aren't bad at all, but the way they market it and push on people is really, really crappy!



Videos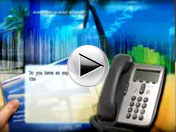 Latest Groups
Today's Mess-Up Photo