Share with Others
Recently Discussed Complaints
Consumer Tips & Tricks
Latest News & Stories
Latest Questions
Premiere Credit Of North America, Indianapolis, Indiana Complaints & Reviews - FDCPA Violations

Premiere Credit Of North America Contacts & Informations

Premiere Credit Of North America

FDCPA Violations

Complaint Rating:

Report all complaints on Premiere Credit to US Dept Of Education (800)433-3243 or if it's not student loans, the original client. The more complaints they get, the more trouble the company will be in. These need to be Fair Debt Collection & Practices Act (FDCPA) complaints such as: calling at the place of employment after being advised not to, disclosing information to a third party, using abusive language, misrepresentation, etc. Google FDCPA to see if any of your rights were violated.

Comments
United States
Collections Agencies





Comments

Sort by: Date | Rating

I agree.

Been logging all their spoofed number calls. I have the number and the messages date stamped.

These A$$wipes will be paying off my student loans with their fines for the FDCPA violations.

I'd almost like to take a trip to Indianapolis to kick a little ass. What can one expect from a company run by two fags???

Yeah it's people like youWHO DON'T pay your bills and are the first to say not to call you! Pay your bills and they wont call you at work!!

Premiere Credit Of North America
has a BBB rating of c
It must take a real asshole to call and harass people for a living
I wish i could gut these people.There are so many people who need to be killed.Its to bad the price is to much to pay.

If you would spend a little more time working harder at the job that you received by getting the student loans and going to college, then maybe you could pay your damn bills. I am a loan officer at a local mortgage company here in Indianapolis and all the time I see people like you who think they can pick and choose which bills you have to pay. Well guess what...you have to pay them ALL!! You will never own a home if you do not pay your debts...especially your Federal debt! So why don't you target a little more of your anger on yourself for not paying your bills and let them do their flipping job!!

Makes me wonder, TIRED OF PEOPLE NOT PAYING!!, how many of your bills you would be able to pay if you found yourself let go from your cushy loan officer job and found yourself working any job you could find for minimum wage? Do you think your house (which you need to live in), your car (which you need to get to work), or your student loans (which you agreed to pay once you got that, no longer yours, cushy loan officer job) would go first? There are deadbeats, granted, and a lot of them. But nobody deserves to be bullied, embarassed and harassed at work and at home, escpcially when they have done their best to work with the credit agency who refuses to send anything in writing to at least confirm they are who they say they are. There is a right way and a wrong way to conduct business. Premier Credit does things the wrong way and it is illegal. Sadly the only way to get them to stop is to pay for a lawyer to intervien on your behalf. Which is impossible since you are preparing to figure out how to get a second or third job in order to keep your home. Not as simple as you make it sound now is it?

I don't owe any debt they call, hang up and don't say anything.

I agreed to pay Premiere Credit a payment every month AFTER I received a statement from them stating the amount I owe along with their business information so I would have something in writing and at least feel that I am paying the right people instead of a scammer trying to rip me off.
Instead I get call after call and each time I request something in the mail I never get anything.
I'm confused and very suspicious of any business that I owe who won't send me a bill statement?
They also don't want me to send a money order but want me to go to Walmart to get a "prepaid" Visa card instead to pay them with every month claiming it's a secure card and claiming it will get me out of collections after I use this payment method for a year... First, it's not a secure card since it would only have a months payment on it at a time and it's not any more of a guarantee than if I mailed them a money order every month.
Every attempt to try and work with them has only ended up with them hanging up on me. They are not a professional business at all.

i'm disabled and had my student loan discharged when i got onto disability 10 or 12 years ago. I haven't heard a thing about my student loan since then. All of a sudden i started getting calls from premiere credit saying i am in default and legal action is pending. They even called my 76 year old mother. she got scarred by them. she is just an old lady. what are they calling her about my business and scarring her like that. now i have been trying to find paperwork from way back then (i've moved twice since then) with no idea where to look anymore. what kind of people are these. blood sucking bastards thats what kind. What do you do in a case like this? Now they say i owe $68, 000.00 . Mostly in interest and penalties I'm lost. Blood sucking bastards.

the legal loans sharks known as premiere credit of north northamerica insists my account is still in default eventhough i have paid them over $1000. they even had the gull to say i owe them their own website qouted a month ago. they cheats, theives and scum. they cant even gave a detailed account report showing how much princpal owed, interesent %, and interest owed for how long of time. do not trust them they want to keep you in debt for your entire lifetime

The thing about everything is when you signed the promissory note when getting your student loan you agreed to pay it back. it is nobody responsibility to keep up with your loan but you. if u couldn't make payments on your loan you should have been more responsible and called and put in forbearance or a deferment so it wouldn't go into default. it is no ones fault but yours if in default. ask yourself if you loaned someone money and didn't pay u back how would you feel

I have worked in collections for over six years and through my experience the people that have the biggest problems with collection agencies are the people that don't understand them. When it comes to student loans the daily interest and huge collection costs added to the account by the Department of Education cause the balance to grow at an astonishing rate. A Lot of the people that I contact are unaware that their loan has gone into default and are happy that i have contacted them before the balance has grown out of control. A Lot of the time this is cause by people thinking that their loan is in a forbearance or deferment (which usually are only placed on I 6 month increments by the loan holder) and then when it comes out and the loan holder cannot contact the borrower within a certain time period the loan goes into default. The way that I look at it is that if my loan went into default I would want to know by any means necessary

They mostly hire black females, some black males. If you are a straight, white male.. you are not getting hired by them. Managers are instructed to hire blacks, females, and Mexicans. HR is a complete joke. Can't wait until they REALLY get sued!

WORST SERVICE EVER!!! SUPERVISORS ARE SO UNPROFESSIONAL THEY NEVER CALL BACK! THEY ACT STUPID AND PRETEND THEY DONT KNOW ANYTHING. THE ASSOCIATES WILL NOT PASS ANY MESSAGE ALONG OR PASS THE CALL OVER TO SUPERVISOR OR MANAGER.THEY NEED TO GET SUED! I AM ON MY WAY IF DOING SO ANYWAYS

Premiere Credit is in with the State of Indiana. They have been given a free ticket to by-pass the courts where a consumer can stand before a judge and state his case. In essence they are allowed by the State of Indiana (IRS) to further wreck the lives of people who are already financially devastated by un-employment and other life events such as death in a family, illness and or hospitalization. Attempts to negotiate with this company once they have applied a Levy is next to dealing with a bully. Premiere Credit could careless about causing a family to lose their home or further causing financial difficulty by freezing their account(s) with money used to provide basic essentials to living. Indiana is hiding behind this company and knows it is causing harm to the very same taxpayers that are paying their salary and supporting the State of Indiana when they are working and able to paid taxes. State Senators should review the collection practices of this company as it relates to harming the health and welfare of its citizens. Premiere Credit as it relates to Indiana's Dept. of IRS is morally wrong. No company should be allowed to cause harm to the health and welfare of people and or displace people from their homes without first allowing a trial by a judge and jury. This is the main reason the State of Indiana allows this company to handle their collections Which is to avoid having the limelight placed squarely on the way this administration does business.

First off, for the people talking about getting jobs and working hard to go to school and pay your bills, dosent always work that way. Some people do or did work jobs such as my self, 3 infact while attending classes and still have debt. Some people dont have mommy and daddy to to it for them and still had debt to pay off. Second I am In the military to protect and serve and in no way made the intention of not paying my debt back. Infact i was in trasition from BMT to training base to first assingment, which is over seas. less then a month in i was taking TDY's (MINI Deployments for civlian people). Durring this trasition the school that i officially need to be paying on Supposidly did not have the correct email, mail box, address on file. Now not bitter becuse part of it being my fault i understood that they sent it to collections. The school them selves were very understanding and told me that they dont have the power to get the debt back from Premier and would if they could. Best adivce was for me to write a letter and see if they could move it back do to my case. After weeks of gathering infromation and routing infromation threw my chian of command I sent in the rebutal to Premier credit. Two weeks later stressing the fact that they had the money and i was in debt to collection company for $XX, XXX they wrote me a letter stating that it would not be tolerated regardless and that they never recived return mail and other types of excuses. So to summarize my feelings towards this company i would have to say F'n retarded argent picks that care little for the situations that people are in. They also have little care of what problems you have when trying to work with them. You have to pull teeth to try and get Changes made to the amount they want you to pay.



Videos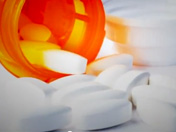 Latest Groups
Today's Mess-Up Photo