Picture People, Columbia, Maryland Complaints & Reviews - Poor customer service

Picture People Contacts & Informations

Picture People

Poor customer service

Complaint Rating:

Contact information:
Picture People


Columbia

,

Maryland




United States




My wife and I went for our scheduled appointment for our son's first Christmas photos. We had to wait 30 minutes even though we had an appointment. Once it was our turn the "photographer" had our son sit in a boopie chair with a red blanket on it. Keep in mind I had to hold the red blanket up so it looked like a back drop. The photographer started taking pictures and kept saying she was getting cute ones. But our son was not as smiley as he usually is. She kept taking pictures which I noticed the flash was not going off on all the pictures and had to tell her. We then put him on his stomach and she allegedly took some more cute ones. We asked if we could have some props, anything for Christmas, and she went and got some. I was expecting them to offer them versus us having to suggest them.

She told us she took 100 pictures which was untrue. As we waited for the pictures to upload, we were told that it would take only a few minutes and we would get to see the pictures after a few other customers. After 40 minutes we were told by our "photographer" that she made a mistake and had not taken 100 pictures, that there was actually 2 other customers' sessions on that disk that she did not download prior to our pictures. So not only did we not know how many photos were taken but we had to wait for 2 other sets of pictures to be downloaded. She then left the store and another employee had to help us.

We sat down to view our pictures and I cannot express how disappointed my wife and I were. The pictures absolutely were terrible. We had about 16 to choose from and only 2 were good. I know you cannot control a 5 month old's smile, but as a photographer you have the ability to view the pictures you have taken so far and know when more are needed. She did not try to get better ones but just wanted to go on her break.

We decided to not get any pictures and the only thing we were offered was that a manager would take our pictures if we chose to do it again. There is no way I will ever go back to Picture People again. It was a complete waste of a day which my wife and I took off from work in order to have a nice family outing and get pictures of our little boy.

DO NOT GO TO PICTURE PEOPLE!!!

Comments
United States
Photo Services

More Picture People complaints






Comments

Sort by: Date | Rating

We have had nothing but headache trying to get out pictures that we had already paid for. We had pictures taken at a local pet store from the Picture People and we were assured several times that their lab would edit out the collar and leash. A few days later when we received our pictures, nothing was edited out. A call to their customer service seemed to have cleared the problem and was told that we would receive a new edited set. A few days later when we recieved that set, only a few of the photos were edited. A call to customer service again, this time we were told that they were unable to edit out the leash and collar, which just so happened to be the shot that we chose for our christmas cards. Several calls later, still not update and still no edited christmas cards...14 days til christmas! Very Very upsetting!!!

I completely agree with you do not go to these people. I took my children in the other day to have pictures taken and I know that we counted the photographer taking at least 40 pictures but when they came out we only had 8 to choose from. When we asked about the other pictures we were told we delete them and give you these to choose from. I know that there were other pictures that showed up since I could see the photo as soon as it was taken on the back of the camera. I think that they sould show all of the pictures that were taken and let you choose which ones you like not the ones that they like. Go to some place that shows you the picture as soon as it is taken. Whatever you do, don't go to these people

Ok I here your complaints but I have always had great pictures an great customer sevice I have teenage children so things are easier but during our wait time at christmas I notice the customers an the things going on in the camera room' first appt are made to be broken I have never got in my Dr office on time have you so why would anyone think that a strange person for whom your child does not know can do things that I watch parents not be able to do make there own children smile behave an sit still.So maybe the next time you want to point fingers start with your self.Ok so then your complaing about pictures you did not see really people I sat waiting while a woman took 45 min to choose between 15 pictures how long would she have taken with more to choose from come on people it is not in the best interest of any bussiness to get rid of good pictures thats money to them.I think most of you go to these place with expectation that cant be met with fast food photography.So keep it real or hire a private photographer at 75.00 an hour

The picture people are a bunch of liars!!! We were walk ins at the Lancaster PA one and they said they were booked solid and nobody was there. Every time we walked by no one was there! We tried for 2 days to call and make an appointment but no one answered the phone!!! They said they were just too busy but yet noone was there. Then I called to complain and the manager Joy hung up on me and she said the reason they did not have anyone there is because they had a bunch of no shows. What a bunch of liars...DO NOT GO TO THE PICTURE PEOPLE!!!

Thank you "because" you bring up a great point!! Just because you have an appointment (especially during Christmas) does not guarantee you will be in right away. Other appointments are late, walk ins that have to be taken, people on sales taking forever (another great point noted by because) and the time spent getting kids ready because people aren't ready when they are checked in. There is no reason the girl should have said she had 100 pics. Even if she did, they have to be deleted down to at most 20!! And with babies, you take more to delete down, knowing that you are waiting for a good smile. Them taking 40 mins...I have no idea, it takes literally less than 30 seconds to download pics and the majority of time is spent on deleting/editing. Unfortunately during Christmas, most employees are seasonal and not the best at photography so a lot of time might have been spent making the pictures look better. It is sad that you had a bad session but it happens, I've asked customers if they wanted to come back another day if I feel like I'm not able to get the greatest pictures because the baby just doesn't want to smile.

As for Wendyu...if we have an appointment in 10 or 15 mins, we usually won't take you even though most people don't show up for an appointment...and if we did take you and they showed up, they get mad because we aren't ready for you. It's a viscous cycle and it's frustrating to the employees as well, believe me!

I had an appointment for picture peoples location in Jacksonville, FL for my daughter's third birthday. She was having a luau and I wanted to getsome cute pics in a hula outfit. When I got to the location it was gone. I had made the appointment a month earlier and no one had called to tell me that the branch had closed. When I called the other Jacksonville location I couldn't get a hold of them so my husband looked online and said both Jacksonville branches were closed. Nobody had the decencyto call and let the appointments that were already made know the store would not be there when they got there? We tried to call the main picture people line to let them know and no one answered. I sent them a rude email and haven't heard anything back so we'll see. I wouldn't advise making an appointment with these people!



Videos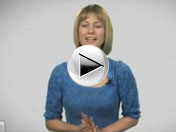 Latest Groups
Today's Mess-Up Photo