Petsmart, Bend, Oregon Complaints & Reviews - Pet injured while at PetsMart groomer

Petsmart Contacts & Informations

Petsmart

Pet injured while at PetsMart groomer

Complaint Rating:

Contact information:
PetsMart


Bend

,

Oregon




United States


www.petsmart.com


On 06/25/08 our dog Sandee was taken in for her annual hair cut & groom. Sandee is approximately 13 years old with previous hip injuries at the age of 2. Each time we remind the groomer at PetsMart to be careful of her hip and to not force action that would cause her discomfort. This time Sandee did not walk out like she walked in on all four paws. The groomer did not advise Ted that Sandee was somehow injured and could not stand on all four paws. Instead, after paying the bill Ted went to get Sandee the groomer had already leashed her. As Ted walked away to leave Sandee only took a few steps and laid down. In his attempts to get her to walk he noticed her left hind leg was barely touching the ground. At that time he asked for assistance. The vet at Banfield Vetnary Clinic(located within PetsMart) examined Sandee. Sandee was under extreme stress and in pain and let go of her movements. The vet did state to Ted that she could feel clicking in Sandee's knee joint. X-rays were taken and the vet pointed out the arthritis in Sandee's left hip. Which we knew about. The store manager stated that Sandee has a pre-existing condition, now how could that be...she walked in on four and had to be carried out of PetsMart. Ted then contacted our vet at Cinder Rock Vetnary Clinic here in Redmond, Oregon. Our vet examined Sandee briefly in the examination room, noted the clicking in the knee. Stated that Sandee needed to be sedated for further examination and x-rays and that the x-rays from Banfield were not adequate. Diagnosis: torn ACL, our vet asked if Sandee had slipped, fallen off the table, restrained and resisted or got her hind leg caught in the cage at the groomer. We stated that the groomer denied any action that would cause Sandee to limp so she must have been limping when she arrived. As a groomer who has been advised to be careful of a pet's delicate situation wouldn't you think she would have made a comment in the beginning? Our vet stated that we might speak with the Banfield vet to do the surgery, as our vet does not do the procedure that is required. So we make yet another trip to Bend. However, this time the vet will not speak with us personally. Only thru an assistant, stating that she has already done more than she should have and is concerned about not getting paid. Hello, is there an oath about taking care of the animal somewhere? So, we ask who they would recommend to do the surgery. Dr. Muller, Dr. Fuller not sure as the assistant only mumbled and did not write anything down. She only stated that the doctor travels to clinics and could do the procedure at our vet's office. So, we call our vet again and advise of what Banfield stated. We were then referred to Bend Vetnary Clinic, Dr. Parchman. Now we have to wait until 07/03/08 for an appointment just for the consultation. In the meantime the manager of PetsMart has stated he would reverse the charges for the grooming(to date 07/13/08 NOT) and to get copies of our vets notes and he will give to the corporate office in Portland. Consult day 07/03/08; x-rays in hand Dr. Parchman describes what happens to a dog knee thru life. There are signs of normal aging and a tear is noted, just how new would be determined in surgery. Now pick a procedure that not only is best for the pet's recovery due to age and factor in her previous hip injuries at age 2. Surgery scheduled for 07/08/08, still no call from corporate, Bend store manager advised of surgery pending. Sandee makes it thru surgery and is recovering nicely, the tear was new and noted as being within two weeks. Now we get to bring our sedated dog home on 07/09/08. Oh, you want to know how much we have spent at this point, just $3, 038 and change. Corporate finally called 07/10/08, stating that there was a third party vet who examined Sandee and this is a pre-existing condition. Has corporate stayed up all night attending to a pet that is in pain, has to be picked up and carried out to attempt to urinate or give pills to or feed with a spoon or cried with their pet on the floor in the middle of the night? Has corporate looked at the surveillance camera tapes of Sandee walking into the store and having to be carried out? How come they do not have a camera on the groomer or do they? Corporate stated make copies of the surgeons notes and provide to Bend store manager on Monday, 07/14/08 and the manager will provide copies to corporate. Now let us discuss the grooming of our Sandee, bad hair cut, abrasions on her stomach and still does not look, smell or feel like she was even washed and that my folks costs $70.00 because she is a Chow mix. So, do we hire an attorney, file small claim or go to our local tv station in Bend and let them know the story?

Comments
United States
Pets & Animals





Comments

Sort by: Date | Rating

wow I am so sorry to hear about Sandy's problem. I would maybe try small claims court but if you could contact the TV they seem to wonders. They don't wont the bad rap. And I know you can do it. The accident Sandy has when she was 2 never bothered her untill now? Amazing! I KNOW FOR A FACT you would not let Sandy limp in there. I hope Sandy feels better really soon. I know you would do whatever it takes.
Groomers. With Kona gone We got 2 rescue poodles. I now groom them myself. Tired of the razor burns. Best of luck. Sandy is in my prayers. love to all and miss ya.

Do what ever it takes TV News papers small claims court.
I am very offended at Pet Smarts attitude.Sure would tell every one to stayaway and fin another groomeere3209

I just took my dogs today 7/27/08 to get groomed. The Petsmart groomer broke my dogs left hind leg. She has a compound spiral fracture. She is set to have surgery tomorrow and having a plate put in her leg for the rest of her life. she is only 2 years old. Petsmart has admitted fault and is paying for all vet bills. But their story is BS. They say my dog jumped out of the arms of the groomer and that is how the leg broke. I was in so much shock and so worried about my baby that the spiral fracture did not set in until now.

Fortunatley I work at a very large law firm and will be getting one of them on this case tomorrow. I am so sorry to hear about your dog Sandy's leg and hope she is doing better.

The emergency hospital I have my dog at now has informed me that this is not the first time they have taken care of a hurt dog from Petsmart grooming.

I wish you all the best and will keep your dog Sandy in my prayers.

1st
Old Dog
2nd
no Proof
3rd
Good luck getting any (MORE) money
4th
Your vet doesnt do surgery?


To Michell
Yes your vet sees many dogs from Petsmart, Petco, Private shops, Mom and Pop's. It could have happened at any of these store. But you hear a big name thrown around you assume the worse.

That is horrible what's happened to your baby Sandee. I can't believe the calous that they have about it and I'm appauled at these people. But please don't down all petsmarts. I'm a groomer at petsmart and I have my own babies I take care of including my moms babies too. Although not all people can be trusted some of us are actual professionals who enjoy our work and actually care about what we're doing. I really think you should go after that petsmart to the full extent of the law. Every region is different with different managers and corporate execs. in place. And the executive in your region has a really bad attitude about it. I would go over his head and write to the president of the company which is something you can get from their corporate number. Don't let this store get away with it. If you do, they'll do it again and it'll be worse. And good luck. I really hope the best and hope she fully recovers and that you are able to give her the justice she and you both diserve. And teach them never to do that to another family again.

before you take your pet to petsmart ask if the groomer is a known felon.. i know in macon georgis a groomer thats a well know con artist/ felon and she has her job... i would never buy anything from petsmart...

known felons work at petsmart as groomers..i know one who works at the store in macon georgia and she does drugs..sue the store..get a lawyer... never buy anything from petsmart

Poor Sandy. Next time you will take a senior dog with hip problems to a vet for grooming instead of a groomers busy and possibly stressful salon, maybe?

That's terrible. :( Very sad. I hope she is better now... seeing as this post is old. And I hope you sued PetSmart

Sue sue sue. Thats all anyone talks about. Dogs blow out there acl all the time. Especially dogs who already have hip issues to begin with. It happens, and yes, orthapedic surgery is expensive. Honestly, if it was the groomers fault this time, it probably would have happened regardless. I know a surgeon that comes to our clinic to do knee surgeries for us since honestly, its not that our doctors cant do it, but wouldnt you want someone that is a specialist? If you are paying $3000 to fix a knee or a hip, dont you want it done right the first time? Not that I dont have confidence in my doctors at my clinic, but even they prefer someone who has been doing this surgery for 40 yrs. Creating a new joint isnt as routine as a spay or neuter and most doctors understand that a seasoned set of hands is worth it. As far as whether its the groomers fault. Who knows if poor sandee got spooked or something. Maybe it was just time for that knee to go. Take her to a groomer you know and trust and then there wont be a doubt as to whos fault it was. As for the spiral fracture, dogs do get those from jumping from someones arms, Im not sure why you wouldnt believe that. You think your dog was beaten? If the groomer hit her it wouldnt probably cause a spiral. But as you said, you work at a law firm so its convenient for you to have someone else pay for her surgery. Its good to know that the cost of grooming will go up and the protocol will change because corporate gets sued. I hope you have more proof than you have a hunch. Knowing our society you would probably win just to avoid bad press, which is too bad. The poor groomer will probably get fired and maybe she didnt actually do anything wrong. Maybe the puppy did just get away from her. But you will have your money so it doesnt really matter right?

Petsmart is liable, and is suppose to pay.

First off i'm terribly sorry about your dog, however i also noticed that you harped on petsmart for hiring felons, which is wrong.There are many evil people who have done alot of evil things but have never been caught, while someone could've gotten caught the first time they did something and decided to stop and change their life, however what they did will stick with them for the rest of their life and they will lead a much harder life than you. my cousin is a felon for having an oz of pot on him while he was in college and now its almost impossible for him to get a job even with a degree, about your dog sueing is not always the answer just push them to pay for damage done remember ACCIDENTS DO HAPPEN not everything should be punished for an honest mistake. if your dog didnt feel clean its probably because animals and people excrete oils when they're in pain or under duress.

Similar thing has happened to my dog this week. Took him (small 3 year old, 10 pound chihuahua) to the Petsmart groomer perfectly happy... when I went to pick him up he wasn't himself and just looked tired. I figured it was normal and took him home. The next morning, my poor little dog was in SOOOO much pain. He could not sit or lay down, could not use the bathroom, didn't want to go for a walk or move at all... I took him to the vet! Vet did fecal, urine and blood sample tests. Found that he hadn't eaten anything bad and didn't have any toxins in his body rather his condition was the result of someone roughly handling him and his nails being cut too short. Today i found out that the groomer let my dog fall off the table, held him down aggressively, and muzzled him! My dog loves people, loves kids and other dogs, and is very obedient, so I have no clue why a petsmart groomer would do this to my small dog. Also on his "report card" the groomer wrote Mav did great! LIE OF THE YEAR!!! So far, I talked to the manager of the store and he didn't seem to care about the abuse my pet clearly suffered :( The vet gave my dog a shot for the pain he has around his hips and on his back, muscle relaxers, and anti-Inflammatory pills.


what did y'all do?



Videos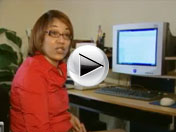 Latest Groups
Today's Mess-Up Photo