Share with Others
Recently Discussed Complaints
Consumer Tips & Tricks
Latest News & Stories
Latest Questions
PayFlex Systems USA, Inc, Keller, Texas Complaints & Reviews - Refusal to pay after submitting appropreciate docs

PayFlex Systems USA, Inc Contacts & Informations

PayFlex Systems USA, Inc

Refusal to pay after submitting appropreciate docs

Complaint Rating:

I have a complaint that I want to submit to the government agency that manages the Flex insurance carriers, but do not know who to contact.

My complaint is with PayFlex Systems USA, Inc. I have submitted a stack of receipts and co-pay charges from my doctors office, with legitimate letter head, and PayFlex has refused to pay. Now I can understand refusing to pay from the charge receipts, since they can be from anywhere, but the receipts I sent listed date of service, what service was for, my co-pay charge, and the amount billed to insurance. That is a legitimate receipt; at least, it has been the accepted form of receipt from Flex insurance companies in the last 10 years. Has a law changed? Has anyone else noticed that it has become harder and harder to get the money you contribute to Flex to get it out?

An inquiring mind would like to know.
Pam Schlutt

Comments
United States
Health & Life Insurance





Comments

Sort by: Date | Rating

Something I found out today after getting endless lip service and phone run around by Payflex. I can't tell you how many time my card has been deactivated under the pretense that I failed to respond to mysterious letters that for unexplained reasons never reached my mailbox asking for documentation. If you click the place that says you would like to receive email notifications about payflex business it, without bothering to explain to you upfront, takes it upon itself to put in place the option to no longer send you letters in the mail requesting that you send documentation. It will however send you letters telling your account has been deactivated until you provide documentation. For years payflex has been sending emails requesting documentation to an old email address that has not been active. There is a page that you can get to on the worthless "HealthHub" where you can check off exactly which notifications will be sent to your email. When I was finally able to find this page the only box that was checked to receive email notifications about was the request for documentation. No where does it tell you that if you check this box payflex will not bother to attempt to contact you in any other way before deactivating your account. Also never was I ever given the option to choose which email notifications I would or would not choose so basically the option to not contact you by USPS is set up In their system as the default action if you're stupid enough to check off that you would like to receive email notifications.

PAYFLEX is not more compliant than other companies they are more RUDE that other companies AND its MY money they are being rude over .I am surprise what US citizens take from these companies .Payflex sent an so called notice -they docs were needed -It looked like a reimbursement ck that was expected like some CHEAP collection company .I got my Director of Benefits involved as this had been the most difficult time I Have EVER spent with an FSA company and especially over 4100 of my own money YOU ARE SO BUSTED PAYFLEX .Please write to your directors of benefits each and every incident you have .When fiscal year comes around NOT HONORING a contract is easy to switch to another company ...HOT at PAYFLEX 's RUDE condescending staff

Clearly there is a MAJOR problem here and no one of importance cares. My employer had so many complaints they finally decided on another service. Through our health insurance system United Health Care. My problem was with dental claims so we will see how this works out in 2013. Its a shame that they are allowed to give people the run around keep interest on my money. I do hold them responsible when I have met all their requirements and they were in error the person I finally got hold of stated that they did not understand why my claims were denied.

This has become the worst service ever. I also have found them refusing to pay claims more and more. My son was at the ER on New Years Eve and the hospital charged me the co-pay at the time and gave me a receipt. I submitted the receipt and they have refused to pay it demanding an itemized bill (which will not come unless I wait until the EOB (which I will not get until well after the grace period to file for 2012 reimbursement) and a statement saying that the $100 was a copay. When I asked for the list of details that they needed so I could send it directly to the hospital they said they could only give it on the phone, not by email and it was not on the website. I wanted something in writing because they have jerked me around on dependant care payments giving me a different list of "required" documentation each time I called. They could not even cite the reason they needed this host of information that they did not need before. I asked if I could fax in a copy of my insurance card which shows the copays for various vists they said no. This is the WORST customer service I have every received and they are a HORRIBLE company. I will NOT use them this next year and am meeting with our HR director this morning to talk to her about my ongoing problems with Payflex.

There is no point in this service. The amount of money you "save" is wasted by the amount of time spent trying to get the appropriate documentation.

We've been jerked around endlessly by Payflex. It has become increasingly difficult to get any reimbursement from them. The past few years, each and EVERY time we submitted claims by fax, they DENIED receiving our documents. We had verification on our end that the fax was, in fact, received each time. We are currently fighting them over denying a claim we electronically filed for 2012. We filed our claim before the deadline, but, Payflex is saying they never received my documentation that I uploaded and submitted. As far as I know, there is no way to confirm your documentation was uploaded and received (or not).
When I spoke with Customer Disservice yesterday, they told me they never received my documents to substantiate my claim and that it's NOW past the deadline to file. The Customer Disservice Manager told me I'd have to appeal my claim and see what the Claims Disservice Manager for our employer decides.
I don't know what I'll do if they deny our claims. We were really counting on this money. It's about $850.
Any suggestions?

Here is the thing my son goes to the orthodontist monthly, only reason we decided to get pay flex. Our dental insurance paid $1500 and we paid $2700 cash. We owe $1800 and took pay flex to cover that expense. Our contract was signed in 2012 and faxed to pay flex prior to obtaining pay flex, more so for my benefit before obtaining. Needless too say I was told by Karmin G. (Will not post emoyee ID) and Sandy R (a supervisor) on 10/2012 that pay flex would cover the remainder of the orthodontist. However, after receiving the request for further information and faxing my child's information on detailed receipts 8 times my card has been deactivated because they say they have not received the documentation. When I ask to speak with someone in the "fax" department they do not have an extension. This not only violates HIPPA laws it's also unethical practices. I'm sorry but I read all documentation and consulted numerous times before getting pay flex and those of you that are defending pay flex obviously work or get contributions of other people's money, because this is unconstitutional, unethical, and illegal. Call their number and the automated systems states that it takes them up to 48 hours to process a fax yet when you speak to an agent it turns into 7-10 business days, then after waiting the 10 days you get " we didn't receive it". This is the most fraudulent company I have ever had to do business with. I am and will be perusing this legally. If interested contact abgreen2131@gmail.com

What I find hard to believe is the numerous times I've called and spoke with customer service and was advised incorrectly about dates regarding the extra time at the end of the year to use any left over money. I was advised I needed to pay any outstanding bills for 2012 by April 30th or I would lose my $ so I paid on 4/19/2012. Now the date has changed to April 15th and I'm still going to be lose my money since my appeal has been denied. I even called in June of this year, while my appeal was pending and I was still advised my last date to use my 2012 funds was April 30th.

I'm completely confused: a phone rep told me I have $219 in available balance. I changed jobs. I looked at my transactions and it says ($333). I calculated my transactions and it looks like I have spent more ($333) than I had paid while employed with the company. Does Payflex give you their entire coverage amount up front at the beginning of the year? The phone rep said I have $219 balance...so why was I denied for my prescriptions? I was told I have until the end of this year to submit claims. I am denied for "not in coverage date". If I truly do have $219 in my available balance, then they need to take that and apply it towards my ($333) transaction balance. Then I will understand why I am not denied coverage. Otherwise, what is the $219 for? Is everything not live and up-to-date on their healthhub site? Ugh...I'm so confused! The rep on the phone appeared to have helped, but now that I've been denied I'm more confused.

Every time I use the stupid pay flex card for copayment, dental or medical expenses they send me notices for receipts. I fax everything back but get fustrated every time I have to do this. I called and asked why and the rep said its random because of the IRS requiring the info. Thats bull random I think "not" cause every time I swipe the card for medical use they want reciepts!! I'm getting tired and fustrated of paying fax charges and the card getting suspended when I don have time! Who can I complain too!

Health hub by Payflex in my opinion is engaging in the worst kind of deceptive business practices. Using misinformation and misdirection to avoid paying claims. This is theft by fraud and I find it difficult to believe that it is purely ineptitude, but instead thievery of the worst sort. My flex card was cut of for a very small claim. So, instead of disallowing the amount, they froze the remaining 90 percent of my available funds until I sent them an EOB. This prevented me from having cash available to spend on doctors copay sand medication copays. When I finally relented and sent the EOB, they said it was too late to file any more claims for the year unless I did so manually. I did as they said and spent hours uploading documents. I never heard from them for two months. I called several times and was finally told that they would not be paying this claim as our company changed administrators and I would have to resubmit claims again with new company. They are liars. Please, let's file a class action now!!! Where can I get an attorney. I am sick of these companies stealing from hard working people who live paycheck to paycheck. Someone please give me a phone number.

Direct formal complaints regarding PayFlex Systerms here: Pension and Welfare Benefits Administration of the Department of Labor 790 E. Colorado Blvd., Suite 514, Pasadena, CA 91601 **Please pass the word

I have been sending in all the documentation that Pay flex asked me for and now after 2 months of endless calls they have denied the claim. It is a legitimate claim to a Dental Specialist. It was to evaluate bone loss on my gum and treatment. I received a letter stating that I owed the $106 and that if it was not paid by 9/18 then my card would be suspended. My card has been suspended for 2 months. EVERY dental charge has been disputed by them and my card has spent more time on hold then it has off of hold so I have been unable to spend the money on it. I need to have a CT Scan for a possible cancerous cyst in my kidney and was going to use the card because I don't have the money to pay for it. So for a $106 they are putting my health at risk. Any time I ask them a question they always say that it's under IRS guidelines. They hide behind that and really have no responsibility to know what their job is and their favorite thing to do is get the documents in the mail, by fax, or online and just trash them. At least that's what I think. I sent the documents every way I could 10 different times and hundreds of phone calls and I guess they finally got tired of me and just denied it. Probly without even looking at it. I am so thankful that due to all the complaints that my company has had that they are changing to a new company. The $500.00 I put in will probly be lost and I believe that is why they do what they do so that they can keep the money. They are stealing money. If anyone starts a class action suit against them please let me know.

I have had a Pay Flex Card several years, each with their problems. The current problem is that my wife was having health issues and our family doctor referred her to a heart specialist. When the bills came in and after the insurance paid their share, I paid the balance with the Pay Flex Card. The payment was deemed unauthorized and my card was deactivated. I have sent i copies of the bill. itemized copies of the activity from the doctor and from the insurance company, both with no action, in addition, I have filed contested claim with them, talked to them several times on the phone, with no satisfaction. They have told me my choices are to one, pay the outstanding balance, or to send in receipts from another bill that is the same or more that I have paid. I have almost $1000.00 in there that I think they are just waiting for time to run out so they can absorb my money. They will not even allow payment of the balance from the charges already accrued. My advice to everyone is do not use Pay Flex. This is a scam and is not a user friendly company. My advice is to boycott this company and others like it. Once enough people join the boycott, either they will change, or go out of business. They were designed to help us not to bleed us dry... This looks like another government funded boondoggle and cover up.



Videos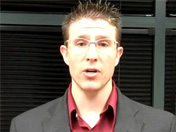 Latest Groups
Today's Mess-Up Photo