Recently Discussed Complaints
2.
(29 mins ago)
Ebay
Dishonest Sellers
5.
(1 hr 3 mins ago)
Skout
Account Terminated
Consumer Tips & Tricks
Latest News & Stories
Latest Questions
Payday-loan-yes.com Complaints & Reviews - My personal information8

Payday-loan-yes.com Contacts & Informations

Payday-loan-yes.com

My personal information8

Complaint Rating:

Contact information:
Payday Loan


United States


Phone:

18005506051


monique@payday-loan-yes.com


I applied for a loan with this company. I feel real stupid at this very moment. I faxed them my bank statements, a copy of my last pay check. They have my social security numer, and driver license number. I have not heard from them since. I have no photo's. I faxed my information from a Bi-Lo's Grocery Store located on Brainerd Rd, in Chattanooga, Tn. 37411. By the way my name is Mary Jones, e-mail address is geministar822@yahoo.com

Comments
United States
Loans

More Payday-loan-yes.com complaints






Comments

Sort by: Date | Rating

This company is nothing but a scam. I borrowed 2 hundred dollars right before Christmas. I told them I was on a fixed income and that my money wouldn't be in the bank until the 3rd of the month. When I took out the loan, I wanted the entire balance to be deducted on the 4th of January. They sent the transfer information on the 2nd, which totally screwed me, since there were insufficient funds in my account. My bank was physically closed on the 1st for New Years, and the 2nd was on a Saturday, also closed due to the holiday. They are open half a day on Saturday, usually.

The thing that REALLY pissed me off is, they only sent for 100 of the balance. My bank allowed it, since they knew that my funds would be there by direct deposit, I guess. Anyway, I tried to no avail to get a human on the phone so that I could find out why they only took 100 instead of the full amount. I haven't reached anyone until today.

Now what gets me good is, my bank doesn't open until 8. They run their transfers at 7. So when Feb 3rd rolled around, they sent their transfer, my bank declined since it happened the month before. I tried to call the company at least 5 days a week, left messages with ASHLEY whoever, btw she does not return your calls, to not take the money until after 8, and to do it on the 4th. Just to make sure.

What idiots. They charge you a service charge and then compound the interest monthly. 200 dollars is costing me somewhere around 600 by the time I pay the service charges from PDLY, my bank, and the exorbitant amount of interest that has accumulated.

Yes - this company is a total fraud. Same to me. They operate under many different names such as:Payday Loan Yes
Cash Net 500,
Global Payday,
USA Cash Express . . . .

They addresses and numbers are below. File complaints with FTC and BBB and fraud alerts if they are taken $ out they shouldn't be.

Global Payday Loan, LLC
PO Box 572037
Murray, UT 84157-2037
Telephone: (88 227-4638 ext. 528
Payday-Loan-Yes.com

Payday-Loan-Yes
1609 N. Latrobe Ave.
Chicago, IL 60639
Telephone: (800) 550-6051
payday-loan-yes.com

It's amazing what the internet can find.. It appears, based on all of their IP Addresses and the basic account information from their webhosts, communications companies, etc. They are CURRENTLY, as of December 10, 2010 under the name Frontier Financial Services in Salt Lake City Utah 84157. Mr Tim Atkins would NOT give me this information, or ANY of their lender licensing information to see if they were even licensed within my state or where they reside. What's interesting is the loan contract says I must adhere to the laws bound in the state they reside, but the contract, their site, or any employee will not divulge that information. They are so crooked its not even funny. They picked the wrong person to steal from this time. If anyone needs additional information, post here. I may have more info to share!!



Videos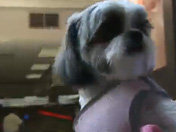 Latest Groups
Today's Mess-Up Photo