OmegaStores.com Complaints & Reviews - Buyer beware

OmegaStores.com Contacts & Informations

OmegaStores.com

Buyer beware

Complaint Rating:

Contact information:
Omegastores.com


United States




Buyer Beware - I wish I had the sense to research this distributor better that I had. I never would have purchased any product from them because as I agree with everyone else who wrote about them, they have very substandard customer service - many attempts were made on our part to contact these people; we continuously left telephone voice-mails and e-mail messages through their website in regard to purchasing parts for the Omega Gold 7-Ton Log Splitter purchased in 2008.

What I know now as the oil pump cover, cracked in June 2010 after minimal use and we were trying to order and PAY for the parts - we were not asking for any freebies or warranty replacement. We began contacting them July 4, 2010. On July 18, they asked for pictures of the part because we were not sure what it was called or what to order. That information was provided to them the next day. We waited over two weeks for a response as to what parts we needed to order to make this functional again

On July 24, 2010, I ordered the parts we needed through the website, but the order went into a black hole: there was no confirmation, I didn't know what was being charged to my VISA card, didn't know what the shipping and handling charges were or when it was going to be shipped. I finally made contact with the owner on August 3, 2010, again, after a plethora of attempts. There was a heated discussion resulting in him telling me that he would not stock this part and essentially would not sell it to me because I had the audacity to question him about my order. Throughout the conversation, I demanded to know what was going on with the order I placed on the internet, being very concerned about giving him my VISA card number as there was absolutely no communication from him regarding the order. The owner said that he sent an e-mail to tell me that he was waiting for the part to come in - which I never received. For fear of misuse on his part, I canceled our VISA card !

I have submitted complaints to the Connecticut Attorney General, the Connecticut Better Business Bureau and will also contact those offices in the State of New York as well as my senators and representatives.

I am still trying to find parts for the logsplitter, which by the way has absolutely no identifying marks, numbers or name of a manufacturer on it. Again, buyer beware of this distributor. You can easily purchase one of these logsplitters at Lowe's or Home Depot now, at a much lower cost, which I heartily recommend.

Comments
United States
Products & Services

More OmegaStores.com complaints






Comments

Sort by: Date | Rating

You are totally full of bullshit. Complaining about something like this (they did not have the item in stock, and they did not charge you either) and calling your senator??? You have too much time on your hand, and you must be a stupid bitch.

I also ordered from omegastores.com. My order was for an electric-assist tricycle, which they touted as custom-built by themselves (false). I paid in full and was informed of a shipping date. The shipment never arrived. On inquiry, I was told a forklift operator had smashed it in their warehouse and was no longer with their company, but that parts were being ordered and my trike would be delivered as soon as possible. After 30 days of fruitless inquiries for updates, a friend told me they had changed their webpage concerning the trike. They then offered me this other trike, inferior in every particular to my intended use. The story gets worse from there... I am preparing to sue them...anyone want to join in? James Harmon, jsparharmony@gmail.com

I had an electric bike on layaway thru Omegastores. I paid it off, the bike was sent a couple of weeks ago. There was NO BATTERY! When I called the only number that I had for the "company", no answer. I emailed the guy. He did call me back within in the hour. I was told that the battery ships seperately, by UPS, & usually on the same day as the bike. He said he'd contact UPS. I haven't heard anything back from him, even tho I emailed him asking for the tracking number. I hope that I'm not getting ripped off. I'll wait another week or so, then I will take some sort of action.

SCAM SCAM SCAM SCAM SCAM!! AVOID AT ALL COSTS!!!
I bought one of their electric bikes and it came damaged. I contacted them and they said the "new" model was coming out and to return mine, and they would mail me the "new" model when it came out in a few weeks, and in the meantime, I would send back the damaged bike. The "new" model was the SAME one. Once again the bike came DAMAGED! I called them and just wanted a refund at this point. They do NOT know how to pack even! The owner of the store took their phone off the hook to avoid answering my calls! I ended up stuck with hundreds of dollars down the drain!


THIS COMPANY IS A RIP OFF.

Update on my previous post; the battery arrived. I really like the bike, gets me around town as well as a car. Only problem I see is that when you pedal it, it don't seem to pedal right, its as if you were pedaling a 10-speed bike in 1st gear all the time. One thing that I did learn when dealing with this company, if you are nice and courteous to them, they will go more out of their way in helping to get the situations resolved. I plan on having mine looked at, and hoping this last me a long time, because I am loving it!

I too ordered a e-trike from Omegastores and was treated the same way only I didn't get my trike and was afraid I wouldn't get my money back. No response from them except for a generic email that my order was in process and would be delivered 7-10 days after my check cleared. What a lie. Thanks to my bank they filed a complaint and retrived my money back after I cancelled the order.

I put a etrike on layway and sent them $50.oo even though they never returned any of my phone calls or emails! I thought about it when I tried repeatedly to get in touch with them! They made no contact with me what so ever! I decided to send them an email to inform them that I wanted my money back! They sure sent me an email real quick in response to that! I told them I wanted my money back because I only sent the money order about a week before I decided I didn't want to do business with a company that has no contact with their customers! I made a complaint to the better business bureau and it's still not resolved ! The company (omega stores) called me and spoke to my husband to tell me they don't do refunds on layaways !My husband got cut off right in the middle of a sentence! Great customer service? What a a joke! Don't do business with this company, they are rip off artists! I'm still waiting to get my money back! Oh and also they are not a member of the better business bureau, that's another reason to be not do business with them!

Ordered a Cigarette Maker Machine, top of the line, so it was stated. Paid and received machine and within 3 days, it broke. I contacted them, and returned item and requested a replacement and not a credit. They sent a replacement and charged my credit card without informing me, additional shipping. The 2nd machine arrived, went to use it and it didn't work at all. I fully advise ANYONE who wants to purchase this item, purchase it locally!!! I truly believe this outfit sells rejects!!!

I order a electric mobility scooter form these people on 1-31-2012 and didn't get it until 2-21-2012, upon unpacking it and pluggin it in to be charger I found out after 3 and half hours of charging that the charger wasn't any good, so I contacted them over it and thaty told me to send the charger back to them this took tow months recieve a new charger, then after riding it 6 time the rear end rolled up under the scooter and the brakes locked up on it and almost caused me to get hit by a car thaat was behind me, I work to get it tothe side of the road in a mans driveway and got down to see what the problems was, and I found the the whole rear end had broken away from the monting brakets, so Icalled one of my friends that had a trailer to move to the house, and when we got it here I look at it further and found that the brakes in it was made form allumin and had broken all to pieces, so i call Omegastores and left a message for Monica and two days later i recieve a email from her telling to send the scooter back to them for repairs, so I check to see what it would cost me tosend the scooter back to them and found out that it would cost $689.90, I live on Disdability and can afford that so I took the parts off that was broken on it and ship them to Omegastore, and here it is the end of July and I still haven't gotten my new partds as of yet, they won't answer my fphone calls or return any of my emials to them. so Icontact a lawyer over it an she told me to give them a chance to repair the scooter and I told her I have, and she told me to try once more so I have and still now responce from these people in reguards to my scooter.I paid $2060.00 for this scooter and buy the law they should repair it or replace it, but has done neighter. I would advise anone that want to buy anything from these people not to do so. They are nothing but a rip off company and needs to be put out of bussiness. Everyone tha tis one this list needs to get together and contact a lawyer about it and see what we can get done about them ripping off people like us, If you agree you may cantact me @ evortisch@yahoo.com or call me at 225-323-4677 and I will give your information to the attorney that I hire to take the case form me, I am not going to let them get away with what they have done to me, I hope that you don't either.The also told me tht the scooter was weather resistant, (WaterProff)but after recieving it and reading the manule on it I found out it isn't. They jsut lie toget our money and then it is like we can't do anything about it.

Bad merchant!! AVOID! Tried to buy parts for EC69 cigarette machine - original parts made from cheap plastic that cracked.
Filled in the online order form only to find that they didn't tell the shipping cost and that I was asked to post ALL my bank acc. info on line - WHICH I WILL NOT DO (& neither should you).
E-mail contacted omegastores w/ request to order by phone [the way they took the original order] or mail w/ Credit Card (below). Today's Blow-OFF reply follows:
On 9/20/2012 5:00 AM, omegastores@comcast.net wrote:
http://www.smokedepot.org/parts.htm
To: omegastores@comcast.net
Thanks for the come-back! -- That "PARTS" link should probably be on your web page.
I want to order one of the C69 Injector modules @ $9.50 + shipping but I WON"T put my Bank info on the internet!!!
Give me a phone # where I can order w/ a CC - or the process of ordering & paying by mail.
Thank you -- ch
----------------------------
Sent: Wednesday, September 26, 2012 3:36:23 PM
Subject: Fwd: 3rd Req Re: cig roller parts
3 more days w/o reply -- PLEASE, provide requested info!!!
Also Left message @ Phone:(203) 294-1051 (monica llc)
---------------------------
Hello;
Sorry but we cannot do that way.
Regards, omegastores
---------
If that is acceptable customer service to you - have at it, but I've had enough!!! ch

I found it strange that ex-employees and the competition can leave such a negative marks on a great business like omegastores.com.
The worst is that anybody can leave anything about anybody without proving his/her real identity!
Can you imagine yourself when someone is searching for you on Google and you face yourself a lot of garbage?
This is what happening when someone is leaving negative marks about omegastores.com!

03/12/2013
ordered electric bike and after several e-mails and a phone call was able to get a tracking number. When I got hold of UPS freight was told that the bike would be delivered as a tail gate delivery. As we are two 70 year. old men would be UNABLE to lift carton off of semi trailer at 260 pounds. Requested a lift on trailer to have it set on ground so we could handle it. To my suprise Omegastore does NOT provide free shipping the additional $132.00 that UPS charged was deducted from my checking account WITHOUT MY CONSENT.Don't understand what FREE shipping means apparently OMEGASTORE does not. You have no recourse to recover to money, do not do buisness with this company they are not to be trusted.
not satisifed with the way this company does business Ron Hardt Montello wi.

I certainly agree with nearly all this comments .And I am certainly not an ex-employee!! I also ordered a trike and chose layaway, giving them $100.00 for a down payment. Within 24 hrs of the initial order, I sent them an email, trying to cancel it. No reply. Made about a dozen phone calls trying to reach someone. No way. Even the address given on the website for their warehouse is not valid. Mr. Loopy, there is no excuse for the way this company operates. And it shouldn't matter "if you are nice to them" there should be a policy, clearly stating terms, including cancellations and returns. I noticed on May 10th their e-mail service stated their e-mail was under maintenance, and they could not be reached until May 13th, but they answered very promptly on May 11th when I asked for my deposit back, and asked for verification that they removed my bank information from their database.They did not address my concerns, and instead gave me the address of www.omegastores.com/layawaypolicy.htm. That information was not offered when I ordered the trike, and still gives no real terms of the layaway agreement. The layaway page has been changed, so has the address of the business (all within the last three or four days). I also have been in contact with the State of Connecticut's AG's office (Who did respond right away) and also the Business Licensing Dept for Connecticut and was informed this company, as a general business, does not have a business license in Connecticut. With all of negative comments and concerns, and the amount of money many of these products cost, does anyone wonder why all these people have concerns? It seems this company has put layers upon layers of protection around them to avoid accountability when something goes wrong with their suppliers, or their products. And as far as "anybody can leave anything about anyone without proving his/her real identity" why can't their customers get the real information about them? It's a two way street in commerce, Mr. Moody. And yes, I am still in contact with the appropriate regulatory agencies in Connecticut to get this resolved in a satisfactory way.

I sure hope the TM30t log splitter I ordered and paid for will be without the nightmares addressed here. In fact when I purchased it they said a price of 979.50 however added 62.17 for tax after I committed to buy, first time I've paid tax on an on-line order.



Videos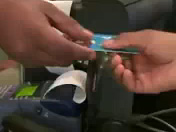 Latest Groups
Today's Mess-Up Photo