Recently Discussed Complaints
3.
(4 mins ago)
Treegloo.com
Untrustworthy company with many scamming schemes
5.
(45 mins ago)
TheATP
Real scam and fake checks
Consumer Tips & Tricks
Latest News & Stories
Latest Questions
Omega Meats, Greensboro, North Carolina Complaints & Reviews - Sales Reps That Lie, A Company Not To Be Trusted

Omega Meats Contacts & Informations

Omega Meats

Sales Reps That Lie, A Company Not To Be Trusted

Complaint Rating:

Contact information:
Omega Meats


kpj.omegameats@gmail.com




Greensboro

,

North Carolina




United States


Phone:

336-662-0000




I purchased steaks from Randall Schams (Omega Meats) on June 16, 2010. Randall gave me the same lies that others have already posted. Randall seemed like a nice guy so I trusted him at his word, BIG MISTAKE. Just a few hours after I purchased the steaks I decided to look at them and found that two of my boxes were short one steak each. I called Randall that evening to let him know of the problem, he never returned any of my calls.
I signed on line to see what I could find out about Omega Meats, I was fortunate enough to find all of the comsumer complaints posted. The complaints posted were exactly the stuff that Randall had told me, "these steaks are just like Omaha Steaks", "I was selling to a lady just down the road", "if you are not toally pleased I will come back and retrieve the steaks" on and on... Every word was a lie.
The next morning I contacted Omega Meats in Greensbro and Charlotte, I never got an answear at the Charlotte office but I did speak to a woman in Greensboro. I was promised that customer service would call me right back, they never did.
At this point I knew Omega Meats was just a scam company and notified my bank.
A lady named Kim did eventually speak with me and was of assistance. I told Kim i wanted a refund and she told me to return my steaks to Concord. I wrote Kim and told her I refused to do that, this was a "door to door" sale and I expected them to come and pick up the steaks. I also called the North Carolina Attorney Gererals Office and they were very helpful with lots of information. see below

THE NORTH CRIMINAL CODE STATES THAT IT IS THE RESPONSIBILITY OF THE COMPANY TO COME AND PICK UP THE PRODUCT FROM YOU AND THAT YOU HAVE THREE BUSINESS DAYS TO CANCEL YOUR ORDER FOR ANY REASON.
YOU SHOULD REFERENCE 14-401.13 IN THE CRIMINAL CODE. OMEGA MEATS IS WELL AWARE OF THIS ...IF YOU NEED TO CALL THE ATTORNEY GENERAL

NC Attorney General 919 716 6400.. I think they are very aware of Omega Meats

To all of the others out there that have been scamed just like me you can beat Omega at there own game.

I did receive a full refund and they did come and pick the meat up, although it was a mightmare dealing with them.

I never did find out where the meat comes from, I would never let my family put anything into there body that came from this company. The boxes say nothing about where the beef is from so you can only guess. The meat is processed in Florida, How many people think of Florida as a meat producer? We have no idea that this meat is even from this country, when something is cheap there is normally a reason. You might want to also reference the internet... the USDA Grade A Stamp on meat means nothing at all. You can find video and stuff confirming this.
I would just say be very careful and Don't belive a word anyone at Omega Meats tells you .

Comments
United States
Food

More Omega Meats complaints






Comments

Sort by: Date | Rating

I actually had a member come in my home without being asked while I was in the back of my house. When he saw the end of my shotgun he knew it was time to leave. I called the office in Greensboro and spoke to KIM who had the nerve to ask if I had a no trespass sign. I would think the door being closed when he came up to it would mean he was not invited in! I hope NC does something about this company soon.

I wish I had read all this before I got scammed last night 4-28-11. I'm now in the process of getting this $h!t out of my house and all my money back. At first I was told the fastest way was to drive the meat to Apex, NC. I called the NC Attorney General and they said call back and talk to Kim, she was helpful...Shirley on the other hand is RUDE!!!

She said she is calling me money to arange pick up. If I haven't heard anything by NOON on MONDAY...I'm calling back. I refuse to feed this to my kids ages 3 &4, so why would my husband and I eat it. BLECH...

Beware they are out to scam everyone

I just had an encounter with a woman driving through the neighborhood, knocking on everyone's doors, at 6:00 in the evening to sell meat. First off, I don't care who they are, what the company name is, or what they're promising--I will NEVER buy meat from someone selling it from a truck! I have no guarantee of how old the meat is, where it came from, and whether it's been refrigerated the entire time. I know that if my family gets food poisoning, there would be no recourse from buying from a stranger in a truck.
In addition, I'd put my toddler grandson to bed and had struggled for an hour to get him to sleep. He was tired and we had big plans for the next day. Her banging on the door and yelling when I answered it assured that he would not sleep. I told her that I would never buy meat from a truck and to get off my property. She then promptly went to my neighbor's house--someone who is a strict vegetarian.
I don't appreciate door-to-door sales people, especially someone who has no reason at all, under any circumstances, to think I'd be even slightly interested in the product. I never told anyone that I would buy any product at all from any person who just drops by the house.

Well I can tell you from personal experience EVERYTHING they tell you is a lie. They are trained in all the tricks to get your attention from "I have an order that was cancelled because the customers check bounced and my boss said sell it at a loss to not have to restock", "I have to sell this last case to get my bonus so I am just giving it away", " buy 2 get one free", "we have a shipment coming in tomorrow and must get this sold because we do not have the space in our freezers", "gourmet, free range, hormone free chicken at bulk prices", "I just delivered to your neighbors and had some time so I stopped buy to see if you would like the same deal they got from ordering online", " if any of the food has any problem or you do not like for any reason will refund your money or replace the food", etc etc, etc... I have watched all these techniques being taught BY THEIR CORPORATE TRAINERS!! These are not rouge employees/contractors like they would lead you to believe but rather people just following through with what they have been taught in order to survive in this organization. Top to bottom there is NO INTEGRITY but it COMES from the top..

For all that are complaining about the company should have done so on the BBB website b/c they have an A+ rating there due to all complaints not being reported to them.

Reported to the NC Attorney General Even and they would not do anything. System is either over loaded or they just do not care!!

I bought meat from a door to door salesman from omega meats the cost was 54.49 but when i received my bank statement i noticed that they had charged me twice for the one pkg i had bought. so it cost me 108.98 for eight pieces of chicken and to top it off they were horrible! now I cant find how to contact them for a refund of the double dip that they took from me.

Like many others before me I just got scammed they said I could make payments to them and the next thing that happened is my check went through the bank. I called the sales man and he won't answer his phone. They got there money and I got crap meat in my freezer. I found that i may still have a chance to retrieve my money but that does not help me right now being short the money. The state of NC has a law that is written and it is 14-401.13 that can protect you if your still within the 3 day rule. So I will go to the BBB and post my complaint and ruin the rating so maybe someone else can find the written word and hopefully not make this mistake.

well, well so sorry to all of you because i have been a long long time customer who has always been completely SATISFIED my MEAT was terrific.

the meat sucks. the salesmen suck. the company sucks. they are rude, arrogant, selfish, conceited people who care nothing about the people they serve. they only want to sit on their fat a** and get paid. I have been calling for 6 days now to try and get someone back out here to pick up this disgusting crap and no one answers...they tell me to call back...they hang up...they're rude...or they tell me that they will call me right back. i'm sick of playing their belligerent games. if i don't get my money back...the company will see me in court cause that's my next step. And for those saying that their rating is A+ on BBB...it ain't no more. they now have a BIG FAT F just like they deserve and yes this same complaint has been filed on the BBB website. OMEGA MEATS...YOU SUCK.

going to bet this company changed it's name to Carolina Meats Etc.

we just had 2 guys come here trying to sell to us, neither one had any type of company badge on, the van was white and was labeled American gold label on it, the one guy was in the yard and he asked if he could come onto the screened in porch and I said no, we went outside and he was kind of begging us claiming he was in need of selling today for his bonus, I said no thank you, the brochure he handed us, is all wrinkled up and old, beware, one never knows who is who or what is what, i put the number on brochure into goggle and it brought me here, so I see name changing is a pattern

I sold meat for 13 years door to door. All of you are idiots. There really is a sucker born every minute. End of story.



Videos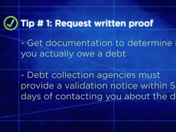 Latest Groups
Today's Mess-Up Photo