Share with Others
Recently Discussed Complaints
Consumer Tips & Tricks
Latest News & Stories
Latest Questions
oDesk.com, Redwood City, California Complaints & Reviews - Scam Operation - Beware!!!!

oDesk.com Contacts & Informations

oDesk.com

Scam Operation - Beware!!!!

Complaint Rating:

oDesk.com is a scam outfit. They don't care about you, your business, or your projects. They only care about $$$$$.

I've always had reservations about hiring freelance workers online. oDesk.com has solidified to me that hiring people online without the benefit of a face-to-face meeting is a very foolish practice. Never again. I opened an account on oDesk and posted a profile. I had several small (7 days or less) graphic design projects that I needed done on a shoe string budget. I'm against outsourcing work to third world countries, so I decided to look for American workers, on oDesk with the skills required for the work I needed done. I limited my search to workers with a rating of 4 out of 5 or above. Sounds good, right? WRONG. The oDesk rating system is skewered. Here's how: Workers only receive ratings when they are paid more than $1 for a job. If a worker is fired and no money is paid upfront, the employer CANNOT leave VISIBLE feedback for that individual. It is not a pure ratings system. You can leave feedback but it will not be visible to other employers. So, what is the point?

So, I find a person "John David" whose profile stated that he is in Phoenix, Arizona. He has 4 out of 5 stars and all positive comments. Great! I hire him. What a fiasco. He promises work on a certain day and then disappears. That day comes and goes and no word or work from this person. I email him. No response. I email him a second time, giving him the benefit of the doubt that the first message did not get through--no response. I email him back and say that I am going to cancel the contract. He responds IMMEDIATELY. I tell him that I'm under a deadline for the job and that I cannot deal with a lack of communication, missed deadlines, or no/slow work. He sends concepts. They're pretty good. From that point on he is Johnny on the spot. He responds to every email INSTANTLY. The work progresses at a quick pace and is completed.

I post my second job and I offer it to this contractor first. Another mistake. I should have thanked God that I squeaked through the first job with him and moved on. I post the second job at a fixed price to avoid being bilked at an hourly rate. He makes a counter offer that included a request for an upfront payment of 50%. The job was very small (under $50) so I agreed. NEVER EVER DO THIS--NOT FOR ANY AMOUNT. It is not required or even suggested by oDesk. I was told in so many words by their support that it is not a good idea. I asked oDesk why they allow this if they know it is a tool for scammers to rip people off. I get no response and the subject is changed by their support person. Typical.

The contractor promises the designs two days later on Sunday. Two days later--nothing. I email him. No response. The next day I check my mail. No response. I contact oDesk support and tell them this guy got a partial upfront payment from me and has disappeared. I'm told that they do not become involved in complaints where an upfront payment has been made. BUT, they can put a freeze on his account until he contacts them/me. I say, okay, please do that. Then the oDesk rep tries to talk me out of it..."Are you sure you want to do this?" I ask them what I should do. "Wait another day." If he does not contact me by day 3 (2 days after he agreed to send work and 4 days from the end of the contract) then they will freeze the account.

Day 3--no work, no communication, no email. I email the contractor and tell him I want my money refunded and that I am canceling the contract. I email oDesk and ask them to freeze his account. He responds IMMEDIATELY. At this point it becomes evident that this person IS NOT an American and is NOT in the United States. His barely literate email references UTC time and he tells me that the work was due a day later than we originally agreed because he is on UTC time. Huh? Last I checked Phoenix, Arizona is in the Mountain Time zone.

In the email he proceeds to tell me that I have treated him badly because I contacted oDesk and asked for a refund. Whatever, just give me my money back. I cancel the contract and email him back telling him to not contact me anymore. I contact oDesk and ask them how to block him from emailing me as I do not see a way to do so. I'm told I'm not allowed to block him. They ask me why I want to block him. I tell them. I'm told they're sending my request to their quality control people and they will put a stop to his emails. Today I get three emails at the account linked to oDesk. They're all from him. More unintelligible ramblings about how he has been wronged and how he broke my anti-spam filter by emailing me three times. He calls me a dog in the email and attaches a file that I'm sure he hoped I would click. No viruses or trojans for me, thank you. I do not click the attachment link.

I contact oDesk support again. I tell them I want to close the account and that this goon is still emailing me. No response other than "We'll close the account once all the money you owe is paid." Nothing about this idiot emailing me and trying to send me what I'm sure is a virus.

They only have two customer support people. I've chatted with them numerous times and it is always the same two people. They always pretend to contact different departments but ironically no one is ever in those departments so the two support people have to email them and then they get back to you days later. These people have a California address, but I'm not sure if they are truly a U.S. run company at all. I mention this because their whole operation raises the scam alert flags pretty high to me.

This is NOT a rant against foreign workers. For those who choose to outsource, that's your choice. However, oDesk is a breeding ground for liars, scammers, and thieves who misrepresent themselves and their work. This is a warning to those of you who stumble on oDesk, like I did, and lay out a lot of money like some of the other complainants here have. I have not lost any money (a penny) but I have lost a lot of time and now I have a loon contacting me and they do nothing to put a stop to it. oDesk is all about the money--your money. They do not care about you, your business, or your experience at their website. They will not help you with or protect you from the people they allow to list there. Their vetting process for these people is pretty much zilch. They can claim anything they want and you are none the wiser. oDesk does not care. They all rate themselves as being 5/5 in speaking, understand, and reading English. If you want to avoid the hassles and potential of being ripped off, stalked, or having your time wasted--stay away from oDesk. Yes, there are people on there literally working for next to nothing--it's cheap. But I'd rather pay more for the security, peace of mind, and savings in time. Also, it is good to support American workers here at home.

One more thing people should know: If you get a refund from a contractor oDesk holds on to it in your "account" and it will not go back to your credit card unless you tell them to.

I do not do business with operations like this. I did not do my due diligence and check here and other places about oDesk before I jumped in. If you are reading this before yous sign up with them--make sure you know what you're doing. DO NOT make any payments outside of oDesk. DO NOT make any partial upfront payments. MAKE SURE you get any written agreements and paperwork such as copyright agreements to the work signed BEFORE you start a job with any of these people. MAKE SURE you watch your financial account like a hawk. Go with your gut and pull the plug on a bad contractor sooner than later. I personally will never use them or any other service like them ever again. If the loon keeps emailing me from their system I am going to file a complaint with the Attorney General's Office in California to ask them to intervene and to make them aware of how oDesk operates.

Comments
United States
Internet Services





Comments

Sort by: Date | Rating

I hired an Odesk contractor in Pakistan. Well i got suckered into paying $1500 upfront to get this done. During the work, the contractor started to clone a competitor's site so I ended the contract immediately. This being said he contractor talked about how he was an expert cloner in chat transcripts. Well now I am stuck with a $1500 charge on my credit card. Odesk will answer your e-mails but that's about it. I am legally trying to get my money back and going through the BBB at the moment but do plan on contacting a lawyer after. The Odesk upfront payment system is flawed! And they won't implement an escrow service like elance.com does!! I am so livid right now. If you know of someone who has been affected like me please contact me at cyclic1111@gmail.com so we can all go after this scam system.

This message is to heyitischris,
Chris, if I were you I would file a complaint with the California Attorney General's Office before I hire an attorney. Odesk claims they are based in California. The California AG will not act as your lawyer but they can help you dispute this matter with oDesk and get your money back.

I don't know if Odesk is a BBB member or not. The BBB has limited authority and they really cannot (and do not) do anything to stop companies like this from abusing consumers. The California Attorney General needs to look into Odesk and their practices just like they stepped in when eBay had some questionable practices years ago. oDesk is nothing more than a fraud facilitator. They do not run background checks on these people or even verify the information that these people are who, where, and what they say they are.

Sorry you've been burned. Please contact the Federal Trade Commission's consumer complaint line and the California Attorney General and file a complaint against oDesk. They need to be shut down.

I know this is slightly off topic but you must know - Elance abuses your Privacy!
I have just been informed by a 3rd party that elance released my transaction history! This 3rd party (that disclosed he was a 3rd party) approached elance, he is is not a registered user of elacne, there was no subpoena, no warrant and no request from any law enforcement agency but this 3rd party was able to send several well crated emails to elance inquiring about my account, acting as a 3rd party and was able to get access to my transactional history.

Be warned - elance they do NOT protect your privacy.
SPREAD THE TRUTH ABOUT ELANCE

Have you checked out www.Staff.com? This is another site for work from home jobs. It is similar to oDesk but for full time work only.Employers who are seeking to outsource their jobs can choose from the pool of talented staff, while jobseekers can look for opportunities here.

I have worked as a contractor on Odesk and I have not been paid for significant pieces of work and when I asked why they terminated the contract and left defamatory and insulting feedback. I have since complained to Odesk to be told that they can't change the feedback as it is within their feedback policy. They have no respect for their contractors and do not abide by any of their legal requirements I would be very interested in commencing a legal action against them are there any people interested? Please email me at m.d.smith@hotmail.com.

Subject: witholding my money Online by Odesk.com based in Redwood City, CA

Hi

I am Rodrigo Pila and was offered a job by odesk but when I go to the job by virtue of having an employer, they permanently suspended me saying that somebody complaint against me which is baseless but when I've asked who and what is the nature of the complaint? they don't like to divulge it but the most painful part is they withhold the payment made to me by my client for almost a $1000 and with no avail, I am appealing for you now for this grave abuse where I suffered sleepless nights and depression by being fooled by these people based in Redwood City, Claifornia. I am pushing this charges for criminal prosecution and civil liability amounting to $50, 000, 000.00 against the Marketplace of Odesk.com for grave abuse of discretion and stealing my hard earned money. I earrned those money and was paid by my clients but they took it and please see the evidence I have as attached when they promised that my salary is not involved but base on the screenshot they disabled my withdrawal method so they can steal the money which comes from my hard earned worked. I have complete evidence against this people especially when they said that they will pay me as long as the balance will be available but they disabled the withdrawal Process. This people are not paying taxes in my country as well and is liable for Tax Evasion.

This is all for now. Evidences is enclosed for you right now.

Rodrigo Pila

Odesk is an extortionist, as when I came into a problem with my account, they threaten me that my money will be held if I will not give them $100 per contract becoz my clients has much hours and this is very much highly unacceptable; I don't care if they will hold my money as long as I will not fool my client becoz they want me to fool my client by using the entire hours so it will be credited to me and to Odesk.com as odesk fee so I decided not to do it then they closed my account.

This office in odesk based in Redewood city, California must be jailed especially the officers and directors for the fraud they are doing online globally and especially intimidating me and I beleive they also do it to other contractors just becoz of $$$$

Hello

I would like to address all Odesk contractor and clients that I was victimized by Odesk.com worth $15.000.00 just TWO WEEKS ago and the issue is they used their scheme saying I was permanently suspended on the ground of submitting abusive language as there were many complaint with me which are all baseless and unfounded reason when I asked them as they only told me that they cannot divulged it so they acted more than General Carlos of Cuba.

To make the story short, They took all my money in my credit card and Paypal account worth $15, 000.00. and no matter what reason they have, it is evidently appearing that they want to hold my account as I have $7, 000.00 in my odesk account and the rest where tken out from my card. They attested that they used some to pay contractors but they may no longer return the money to me as a sign of discipline. What has the money have to do with it? This is a very clear indication of STEALING.

So odesk users, BEWARE!

THANKS!

Hello

Your right Rico! I am anticipating of eliminating people form odesk.com particularly in the Philippines because odesk.com is not changing despite of the complaint hurled against them and the government is not doing anything about it and I believe in what you are saying but before you said that, I was already anticipating of at least having 3 not 2 but three (3) of more Odesk Staff whether it will be Americans, Filipinos or Indians does not matter to me. What matters to me is have them all killed as this is the only solution to the problem that keeping our eyes and hands getting tired of writing but nothing happens. I know a few of the best people we can hire just provide me again you email so we can direct communication. I've been waiting for this for tooo long and now is the time for us to avenge how this odesk treated and victimized people. Its about time we will be the one to victimized them.

Thanks Aldrin!

As a veteran contractor and Employer of Odesk based in the Philippines and has brought in $25, 000.00 USD to Odesk in only a span of nearing one year (11 Months) I would say that I am the best person who can truly testify what is really in the inside or everything how odesk operates their so called good policy;

As a contractor, I am clever how to arrange something with clients that's why I always got big projects and mind you, many of those clients I had are still my clients until today but one thing I truly hate about Odesk policy is that they always asserts that it will be the clients' responsibilities over their contractors when it comes to work and that sounds very true, "Bravo"! but if your client gets robbed, will you still apply this principle? well, sad to say, Odesk does and that is very absurd knowing the nature of the offense like looting hours from clients must be protected at all cost in any ethical business organization;

On the other hand, there are many clients who are abusing the contractors by paying only 0.50 cents/ hour thus taking advantage because these contractors are citizens of one of world's poorest nation's like India, Africa, Bangladesh etc. If you go to Elance.com, you will find out that their minimum rate is $3/hour but odesk has a policy to make people slaves;

I never give cents to my contractors and everytime I saw many who are being paid with cents really breaks my heart because I know where I came from and that was when I started as a contractor but I feel blessed because started at rate of $7/hour.

I finally Conclude that Odesk is the very one who is responsible to all these people getting victimized both Contractors and Clients. If odesk only knows how to use humanistic reasons in forming their policy, there could be peace and much honesty in the marketplace. Odesk is the head and the tail of all of these problems because they probably only thinks of the money and these things does not make them less than the looters and abusers.

Wendy H.

oDesk.com - Stay away from this one
Odesk.com
United States
odesk.com

Bad commitment with a contractor.never paid with their policy.in short just a trap for losing money...

I have been hired by one of my client. He paid 10 % upfront.
After starting of the project he did too many modification in project requirement without paying extra charges, Still i managed to deliver whole project code, which was running fine on my server on web. But client said to deploy project code on his server up and running, then after that he will pay rest of the amount. When i was deploying the code on server, he has ended the contract and left a negative feedback and 1 rating out of 5 scale. I asked from oDesk team about the negative feedback, they said if you refund the money then the feedback will not be visible to public else there is no option, It's between me and client, oDesk can't help. I said i have 100 e-mails and chat history for a proof, so if oDesk want any proof then send me their contact email Id of oDesk, i will forward all emails there, so it helps odesk to take the fair decision, but no conclusion while talking to odesk and finally i have refunded whole amount of project to the client to make negative feedback invisible to my profile.
After 2 days they have suspended my profile temporarily by saying that cover letter violation, I accepted. In a mean time, The same client said to hire me again, fortunately my profile was suspended, at that time. I said to contact the agency which i have been associated as well as i have informed to oDesk as well regarding this client. At last what i got, permanent suspension of account on the basis of the information which i have sent to oDesk regarding the client where i have mentioned the chat between me and client(part of information 5 %) .
oDesk put the case of forgery on me, No idea why.

So i understand how they deal between the client and contractor. I have lost so much time somewhere around 1 month while talking to odesk agents.
Conclusion: If you are fair and honest towards the work and your client still they never care and do this thing which has happened with me.
Now my profile is permanently suspended. I moved to other portals in last one month after getting so much dissatisfaction from this portal.

If you need any proof or evidence for cross-verification, Please contact me, I can show you the whole details.

Regards:
Brijesh Kumar




o-desk is fraud they are cheating both contractor and clients they are frequently blocking id they blocked my id with out any notification and they are now not allowing me to withdraw my amount its about $400, i am totally fucked off just because of this fake site,

a big big big dick in the ass of the CEO of the odes,

I have had a similar experience with desk.com, well I did not pay people to work for me but I have been trying to find work on oDesk and I have been scammed. I know of two people who have found jobs odesk and everything is fine they have been working for a while and everything is good. I have had people to contact me claiming to have a job for me but in actuality they have no jobs they are scammers I don't understand why oDesk would let somebody get on their site and pretend to have jobs.

Just got scammed by an Odesk worker located in India. I made the mistake of giving him my wordpress login info to do a simple task for my blog...And suddenly my blog stops working. I get the email from him that "there is something VERY wrong with your blog, but I would be happy to fix it for an extra fee :) . "

So, now I have the choice of giving my money to a scam artist, or hiring someone else to untangle this crook's mess.

DO NOT USE Odesk. All the other applicants had the same sleazy vibe that this worker had. And about 1% of ODesk applicants speak enough english to communicate with you.



Videos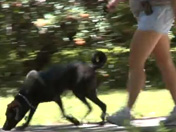 Latest Groups
Today's Mess-Up Photo