Share with Others
Recently Discussed Complaints
Consumer Tips & Tricks
Latest News & Stories
Latest Questions



Comments

Sort by: Date | Rating

Want to cancel - nto solutions reward

How do I cancel!?!?!?! I don't know what I'm paying for!!!

maybe you should call the customer service number...duhhh

For me, I just got my credit card bill today. On the bill there is a phone # (888-354-6324) for NTO Solutions.
I called, got a quick response and after I confirmed my account, I had no problem cancelling.
You do need to cancel before a "trial" period (I think it's 30 days but have not bothered to
look it up since our account has been cancelled (otherwise, they will start billing you around $15 per month for "membership" and the associated privilege of being able to purchase from their web-site)

THIS IS RIDICULOUS. ITS CREDIT ABUSE TO THE CONSUMER. I TOO BOUGHT SOMETHING FROM SOLUTIONS.COM WHICH SELLS A VARIETY OF PRODUCTS. I NEEDED RUG TREADS FOR MY STAIRS AND INSTEAD I GET 3 MONTHS WORTH OF CHARGES. YOU SHOULDNT HAVE TO WORRY THAT JUST BECAUSE YOU MAKE A SMALL PURCHASE, THAT THEY WILL BILL YOUR ACCOUNT FOR SOMETHING ELSE. DO NOT BUY ANYTHING FROM SOLUTIONS.COM ITS NOT WORTH IT. I DID CONTACT NTO AND I DEMANDED A REFUND OF ALL 3 CHARGES AND I WANTED TO KNOW THE WOMANS NAME AND CONFIRMATION NUMBER SO WHEN I CALL MY CREDIT CARD BACK IN 2 DAYS THE CHARGES SHOULD BE CREDITED BACK TO ME.

You had to click on the spot that will take you to the web page where it describes all the details. You had to agree to this before you are billed. May be people should pay more attention to details and read everything.

unauthorized billing - nto solutions reward

NTO Solutions is billing my credit card monthly ... I have NO idea what for or how to cnacel!

This is a complete fraud. You don't sign up for it voluntarily, if you search the Solutions website there is no Rewards Program identified or retrieved through the Site Map or Search features. If you do call Solutions customer service you will get a call center in India and be told that you need to call NTO Solutions and Solutions has nothing to do with the Rewards Program they opted all purchasers on the website into without disclosure. If you insist on working the customer service supervisor chain, you will get to someone who provides a false name and promises to credit all payments. But that is not true and it doesn't happen. If you call the NTO Solutions number you again get a call center in India, The first supervisor can credit 2 months of payments and cancel the "contract". YOu have to insist on his supervisor to get an additional 4 months and then if you push up the ladder you get someone in the U.S. who will provide a P.O. Box in Blue Ridge Summit, PA to write a complaint letter to. When you point out this was an involuntary program, no warning, and charges are made without authorization, they could care less and no one argues the point. They just stonewall and limit the "refund". I am an attorney. This is the worst scheme I have run across in 30 years.

Same thing happened to me. Apparently, I "signed up" when ordering Christmas gifts and clicked on a $15 off shipping offer. Really?! I'm an experienced online shopper of many years and certainly didn't expect such deception from what I thought was reputable online retailer. Solutions.com has lost this customer.

an NTO* Solutions Rewards charge for $14.95 showed up on my bank statement today with no information of who they are or what they are charging me for. Is my only recourse to notify my bank?

We received the same charge. Based on your posting, we called our credit card company and complained. We also mentioned this posting. They credit back the charge and they're blocking future charges from this company. Hopefully you were able to do the same.

Want to cancel. Does this request complete the process?

Please cancel this membership for me

I have no clue what this is, it just started showing up on my bill. Thanks for the phone number, I will be cancelling and contacting my credit card company to stop payments on any further charges from this company.

Ok so what happens is you go to one of their catalog websites where apparently upon purchasing anything from it they have had a coupon to use for a 10% off your purchase and as a customer if you click on the coupon, they say you signed for a reward program, even though there is nothing telling you that is what your clicking! They are hiding the terms and contract for this scam program behind the coupon icon so all you know is your getting a discount. This hack and should be shut down!
One site is Solutions.com another is know as Lillian Vernon LV .
Anyone find any others please post!

I had the same problem. This service was for 10% discounts at stores, gas, etc. It is definitely not worth it!!
Here's what I did, and I suggest you try this ~ it worked for me. Look at your bank statement and get the dates of the last one or 2 billings. Call 1-800-342-9988. It's their rewards program line. Speak w/ representative, ask them to look up your account. They will ask a few questions and then acquire your account. Ask when this was started. Tell them that you have simply missed the charges on your bank statement, but you have never used the "reward" service. Don't settle for 1 month refund. Ask for the ENTIRE amount because you feel that you were misled. They have to refund it. The 1st rep I spoke to resolved this, but only because I insisted.If that's not your experience, ask to speak to a supervisor. I was refunded 4 months. Then I called their 1-877-718-7901 number to cancel anymore catalogs sent to my home. I will never order from Solutions again because of this!!
Hope this helps!



Videos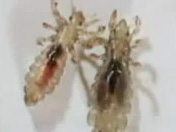 Latest Groups
Today's Mess-Up Photo