Share with Others
Recently Discussed Complaints
Consumer Tips & Tricks
Latest News & Stories
Latest Questions
NSS Magazine services Complaints & Reviews - Fradulent charges

NSS Magazine services Contacts & Informations

NSS Magazine services

Fradulent charges

Complaint Rating:

Same thing happened to me...I was told by American Airlines that my miles wouldn't expire if I ordered a magazine. I did, and "spent" 500 miles. A year later, I got a $37 charge for the magazine on my Amex card. Apparently American Airlines gave them my credit card number, which seems highly illegal to me. I called American Airlines to complain; all they did was repeat that they never gave NSS my credit card number. Since I never gave NSS my credit card number -- by phone, online, or by any other means -- how else would they get it. My suggestion is to NOT get any magazines through American Airlines. It's a shame they do business with these people.

Comments
United States
Magazines & Newspapers





Comments

Sort by: Date | Rating

I was actually able to cancel my subscription to Road & Track pretty easily. I am annoyed that I let myself be sucked in by the offer to extend my subscription for 6/months for $2 the first time. Then, they slapped me with a crazy subscription charge of $24 for 6-months. Clearly, this business is based on making money off of me being lazy. It is also annoying that the phone number is not in the charge. (Thanks to the person above for posting the number.) I got $13 refunded for the unused portion, without having to sign-on for any additional term.

If you go through the phone tree, you can ask it to list your subscriptions, to make sure you don't have any others. From now on, I think that I'm just doing all of my subscriptions on Amazon. They charge you a fair price and make it easy to cancel.

I also received the surprise charge for $27 for a magazine (Digital Photo) which offers renewal direct for $11.97 for one year. I emailed the magazine direct, and was given the direct number to the service charging $27, that beingn 1-877-536-6414. I called and went through the 'robot' to cancel and actually got a confirmation number as well as a 'promise' of a refund. I checked last night, and found that future charges were canceled, however, I would still be receiving magazines through the term, i.e. the $27 for one year term. I also found out they had me hooked to another magazine getting ready to hit the charge! I called back and the "robot" didn't want to give up, but I finally got to speak with a live person after 30 minutes on hold. I was (hopefully) able to cancel both magazines immediately, get a refund, and a confirmation number. The credit should be back on the charge within 72 hours. We'll see. If not, and if there are more unauthorized charges, I will file a complaint with the state's attorney general's office. Even with filing a dispute with the charge card company, this company claims all charges are authorized. By the way, gotta love how they keep trying to stuff more magazines (many I have never heard of) down people's throats while trying to get to a real person!

I, too, received a surprise charge of $69.00 by NSS. Like Go Away above, I was troubled that there was no telephone number provided in the credit card charge, nor in my case was there any indication of the magazine that was the subject of the charge. That lead me to the web and this complaint site. Previous comments here included the NSS's phone number (1-877-536-6414) which, as noted by others, is managed by a long-winded automated system. However, I found that I could escape from the robo-system simply by touch tone dialing "O". I immediately got to a live representative, he explained that the charge was an automatic renewal of Time Magazine, to which I had originally subscribed in a $5/year promotion, but which renewed for $69/year. I told him to cancel immediately, and then asked for and received a cancellation confirmation number, along with the promise that my card would be recredited within 72 hours. If it isn't, I will use the credit card's dispute resolution procedure, and also refer my complaint to the consumer division of our state A.G.'s office. My thanks to the web host and all previous commenters for their input.

RVS in OKC

Don't bother trying to call directly. Let your credit/debit card company take care of it.

My AMEX also got charged without my approval. When I notified AMEX they stated NSS is a partner of theirs and I needed to deal with them first. The first call to NSS I dealt with the "robot" and thought I had cancelled the subscriptions. I checked AMEX for several days and no credit was listed. I finally found this website, which provided some excellent information. Thank you to everyone who has posted such helpful information. I got a live person and cancelled the current term and all future renewals. I also requested a confirmation number since the rep was not forthcoming with one. I will check my AMEX in the next few days for the credit. As a side note I am so disappointed with AMEX, it shouldn't matter if the company in question is a partner, I should still be able to dispute the charge that was not requested.



Videos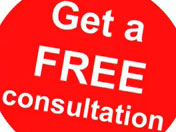 Latest Groups
Today's Mess-Up Photo