NLOP, Framington, Massachusetts Complaints & Reviews - intimidation

NLOP Contacts & Informations

NLOP

intimidation

Complaint Rating:

Contact information:
NLOP/poker creations


Framington

,

Massachusetts




United States


nlop.com


I have posted two complaints about this company because of getting constantly getting booted off and the cancelation of money tournaments, about which I paid a fee to play in. Now they are trying to intimidate me with the threats of civil lawsuits, and possible criminal prosecution. This will not stand, as all I have wrote IS TRUE! it is my opinion they do not want negative publicity, because they are a smaller poker web site and any negative publicity would hurt their earning capacity. Apparently, they have read these complaint postings. <br />
<br />
I have news for them. I can not be intimidated on the poker table and I can not be intimdated in life. I am to old to play games and will tell it like it is. AGAIN, I will be in Las Vegas on the date of this tournament to either play in the seat I won or to exercise my CONSTITUTIONAL RIGHT to protest. I will be their the Monday before the tournament starts and will protest all week. I may have to go hungry for a few days, but that will be ok. This Marine veteran can handle it. <br />
<br />
It is a shame that a company puts their EGO ahead of their customers feelings, but that apparently is the policy at NLOP. I want to reiterate, I HIGHLY RECCOMEND YOU AVOID THIS POKER PLAYING WEB SITE! IT IS UNRELIABLE AND THE SOFTWARE IS THE WORST I HAVE EVER PLAYED ON. <br />
<br />
I WILL KEEP POSTING HOW THINGS ARE GOING WITH THIS UNTIL THEY COMPROMISE OR I HAVE TO LEAVE FOR LAS VEGAS, SO PLEASE STAY TUNED.

Comments
United States
Internet Providers





Comments

Sort by: Date | Rating

sounds like it is you that is trying to intimidate them.

I am an NLOP player and spoke to them. They said that you had been notified about setting up multiple accounts. They said they notified you and you kept doing it and that their rules specifically state that this is a violation. They had no issues with your complaints about software---which by the way I have no problem with.

Sounds like you got caught cheating and you have sour grapes.

i play on nlop too and even though i get booted off every now and then - it even happens when i play pure play too - that's part of the internet deal. learn to live with it or stop playing.

you were busted cheating so get over yourself and quit your whining. you were wrong and like it or not they exercised their rights.

The CEO named Michael called me the morning the in question and NEVER ONCE MENTIONED MULTIPLE ACCOUNTS. He said and I quote" he was having a problem with the number of e-mails, he was trying to be intimidating and we had words!!! he did not like the fact I hung up on him after his abusive attitude!

I suspect someone from NLOP is attaching these negative responses directed topwards me to offset what I am saying, because they know it is true. If you notice the person's posting this information is not leaving a way to identify themselves. They have been told I will be in Vegas to protest and they do not want that! They do not want a lawsuit!

NLOP IT IS COMING!

I also play on NLOP and i too get booted occasionally it is annoying but as a webmaster i understand that the network latency of a player is beyond their control this falls back to your ISP NOT NLOP, I cannot comment on the reasons you were removed from NLOP as i do not know all the details just being one of the members there however i can say that all my dealings with NLOP have been amicable and they have done their best to assist me.

you can verify this with me anytime my email is ceo@easysearchlive.com.

Life is to short to bear grudges

Dave Gilbert CEO Easy Search Live

I also play on nlop and i never get kicked off i have heard some players that say they do but like dave said i think alot of it is network latency of a player is beyond their control this falls back to your ISP NOT NLOP i will tell you what happen to me about a year ago i pay for high speed and what i was geting was a tad over dile up and it took time wanner 8 months to fix it and even taking them 8 months they did the best they could do and gave it to me for free till they fixed it. But back to nlop i can tell you i have been there from nov 2008 and what you win you get i have a ton of buddys there and i dont think i know it is the best poker site on the net. I hope you get things worked out i have seen you play on there alot good luck with it and good luck in your games . you can also verify this with me anytime my email is pokerchump101@yahoo.com my name is david.

i too am an nlop player i have been booted maybe 4 times total in about 6 months, i have not had an issue with their software or being paid, my cash winnings are paid promptly every month, i find the site fun to play with great people, with the added bonus of being able to play for free and win cash that is mailed to you what more do you want.

I play on NLOP. I have a direct Cable connection. I've been booted off at EVERY tournament that i've played in. I also play on Pokerstars. I've NEVER been booted, or even been disconnected, and I play ALLOT. So, it IS the NLOP software. I badly want this software to work, since I play allot, and get bored playing at one sight. So, hopefully NLOP can get a different programmer to take a look at their application. That would be great. Until then, I'm sorry but I agree with the Marine.

NLOP IS THE WORST SOFTWARE OUT THERE.

When you play Royal Holdem with only 20 cards in the game
What are the odd's of getting K J 10 times in a row?

LMAO Also Iv been playing this since was new..
The software hasn't changed 1 bit but the ADD's are over the top!
NLOP runs your PC at 100% pushes limits of machine...

ok people I told those of you that would listen, that I would take them to court and win! On August 17th of 2011, United States Judge the Honorable Rpbert T. Dawson, for the western District of Arkansas, signed an order granting me a judgment for 8010.00$ Today I mailed NLOP a demand letter! I will get my 8010.00$

I'v been on this site for a few months, when I play for points I win plenty of points but when I play for cash I never win. My game name is mojoworkn.



Videos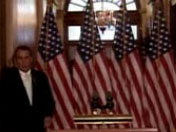 Latest Groups
Today's Mess-Up Photo