Share with Others
Recently Discussed Complaints
Consumer Tips & Tricks
Latest News & Stories
Latest Questions
NetSpend Complaints & Reviews - poor businnes

NetSpend Contacts & Informations

NetSpend

poor businnes

Complaint Rating:

NETSPEND! what ever you do do not use netspend and here is why. I am in the us military and i decided to have my pay deposited to netspend as i had previously had that account before i joined, this is how they treated me. on halloween of O8 i went to an atm on post to get some cash, put the card in and it was to my shock retained by the bank. All my money was on that card. I call netspend after calling the bank that owned the atm in question and netspend informed me that at that particular time that their systems were down so that when the bank that owned the atm tried to request funds from nestspend they received no answer. Hence why my card was retained. Now after calling netspend and learning of their inability to provide any funds and or information to me i was certainly angry and was promptly hung up on by their rep i call again and received the same treatment finally after several attempts i spoke to someone ask for a manager and was told there were none.
Not that they werent available just that they were not there. After several colorful threats i was put on the phone with someone that was said to be important and i demanded a new card. Oh i forgot to mention on the previous calls where i had been rudely hung up on I had also demanded a new card and was told they would send me one but it would cost me 10 dollars.
That of course was unacceptable. Finally after about 2 HOURS of dealing with theese people i was assured i would not be charged for the new card and that it would arrive in 7-10 days. Granted at this point, now i am for all intents and purposes broke even though i had just gotton paid. That was part 1. part 2 comes when i call then again on tue nov 11 to confirm that the card was on its way if not allready here i was informed that they had not sent the card because it was an invalid addres Its a miltary post, company, battalion etc they had not even attempted to contact me via phone or internet and very smugly proclaimed it was not their problem. so what i had to do was actually go to a local retailer of the cards PURCHASE another one and transfer all funds over which in and of itself was also an hour long nightmare in short if you or anyone you know are thinking about opening an account with netspend do not, and inform as many people as possible to not as well . I am also going to go to the military i.g. to hopefully ban this company from being able to do any military business at al.l get the word out this is a company that simply does not need to exist.

Comments
United States
Airlines





Comments

Sort by: Date | Rating

Unfortunately, your card being retained was done so by the atm, not netspend.

So, technically netspend doesn't have to issue a new card free of charge. Can they? Should they? Absolutely, it'd be great customer service and make you a bit happier in your situation.

Getting hung up on sucks but from working in a call center, sometimes it does happen. I can't talk for sure, maybe they were just jerks and didn't want to listen. Also, supervisors aren't sometimes readily available, I had to call a few people back or put them on hold sometimes for two hours to get them a more accurate response.

As for the next problem, providing a valid physical address is up to you. I can't help but think that would have caused your situation to go smoother.

Thanks for what you do for the country, but I'm not willing to say that you helped your situation out any. I'd complain to the atm more than netspend over this one . . .

if lost or stolen card u have to pay but when i got my new card when it expired 3 yrs they did not charge me

I totally agree with the soldier, thank you for serving, I have experienced the same thing with this company and another prepaid company that models netspend...its unfortunate that you have to learn all these things about who you bank with after you cant access YOUR MONEY..they make direct deposit soeasy to get and navigating the website is simple all the things that make you comfortable, but i guess some ppl dont know how uncomfortable it is when you just got paid and you cant pay rent or buy gas or food and you have to borrow money not because you dont have money but because your bank doesnt have alternatives to getting you your money in case of emergency or a situation called life. Businesses have gotten so far away from being human and having compassion for one another we dont put ourselves in other ppls situations anymore...since they wont do anything about it, its up to us to learn from it and never direct deposit our funds to scams like these. I bet half ofthem dont even bank with Netspend that work for the company, I wonder how they would feel if they went to dinner and used their card and it was declined, oh by the way the card has plenty of money on it, but the company system is down so you have money but its unavailable...thats what happened to me at a birthday party at a resturant i was buying my food, my parents and my grandmas, bill was over $100 and i had to take up a collection...then when i called the bank and ask why had i not been contacted I was informed that calling me is a courtesy and not mandatory, mind you when i left the resturant i didnt have much gas was gonna wait until i left the party to get ithad to borrow from my friends, it was just embarrassing, i was supposed to go by the atm and get my part of the money for the cake and i couldnt get it, so when i called in they wanted me to verify purchases i had made and i lived in one city and worked in another (5 minutes away) they also believed my phone had fraudulent activity. Long story short the card was deactivated and sent me a new one had to wait more days for a card. Mind you when i first got the card i didnt set up direct deposit on it until i had it for like a month, so the first week i got paid my check was saying it was pending, then on pay day $0.00 I called to see what was going on they said they didnt see a deposit? I was on hold forever, then was told a manager would call me back...finally got the call and was told the check was sent back because the card had been inactive, i said so the check was showing pending for 5 days and no one called me to say it wouldnt deposit or go ahead and deposit it anyway! I was told it was my fault because i let the card go inactive, , I told the man obviously i thought it was active if i put my check on it right? Anyway, so lesson learned..Its not about whos fault it is or was its about when you bank with a company you want to trust in them that in any situation they will treat you ike a human being and have alternatives to assist you when life happens. How you were treated was awful and i dont think you were trying to blame anybody, i thinkyou just wanted to know that the ppl you trusted your money with would be able to help you.

yeah i have netsepnd, ive had them for about 4 years, becasue this check cashing place went throught them. I have had nothing but trouble. They are reluctant to emphasize, have rude caes, and basically want you to use their banking with no incentives. I lost my card after the 3rd year at the beach, i had no money, i mean i was flat broke becasue the card of course had my funds. All i *wanted* being a customer for 3 years, having thousands of dollars in and out with them, was them to ship me a new card priority or overnight, and even charge it to my netspend account. I emailed and called multiple times, they said, there's nothing that can be done, and like the soldier i was hung up on when i demanded a sup of some kind. I work at comcast as a cae, and i understand that u cant get me a sup, but having to wait 7-10 no matter what is just not good customer service.



Videos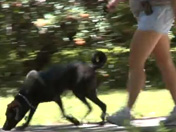 Latest Groups
Today's Mess-Up Photo