Share with Others
Recently Discussed Complaints
Consumer Tips & Tricks
Latest News & Stories
Latest Questions
Nationwide Marketing solutions, Mesa, Arizona Complaints & Reviews - Fraud

Nationwide Marketing solutions Contacts & Informations

Nationwide Marketing solutions

Fraud

Complaint Rating:

Contact information:
Nationwide Marketing Solutions


Mesa

,

Arizona




United States




Ditto. I tried to research the company, but this had not surfaced when I did so. I started to worry when the charge for their services showed up on my credit card with an additional charge for a foreign transaction -- they sent the money out of the country. I have called repeatedly -- service. A rep from American Marketing called to tell me my papers were now in escrow . . . They were very knowedgeable and had a slick answer for all my questions. Congratulations to the crooks -- they got me. I tried to call the FL atty general, wouldn't take calls on the listed number from outside FL. Then I tried the FBI, who referred me to the FTC. FTC did not accept my complaint -- wrong department. I'd like to know how to turn these crooks in.

Comments
United States
Timeshares / Vacation Rentals

More Nationwide Marketing solutions complaints






Comments

Sort by: Date | Rating

This company operates a scam, contacting people that have timeshares and telling them that they have a buyer for their timeshare. They give you all the details like they have gotten a $4500.00 deposit, they give you a closing date and even tell you the amount that you will receive at closing. Then they ask for $900.00 + to get the title search completed. They also tell that this amount will re refunded at closing. The end result is nothing happens...no returning you calls, no closing, no anything. Beware this is a scam. You will get ripped off like I did. Be really careful if you have a timeshare for sale Like I do.

The thing that bothers me is there are completes about this company all over the web...I wonder why they are still doing this, isn't it a against the law to do what they are doing.

Last month a representative called us saying excitedly "Congratulations! We've sold your timeshare!" Well, having been down this road before, I was very skeptical. They claimed to have a legitimate buyer and we would only have to pay $1792 for a title search and closing statements and all these costs would be recouped upon the finalization of the sale. Yeah, right! Like I said, we've been down this road before. I hung up on them. Moments later, the sales manager called and repeated the same spiel. I told her if there were a buyer, he should be paying those costs, not me. She claimed that they would send a certified letter within a few days as confirmation. I said that certified letter should contain the name of the escrow company and it should state in writing that there was a pending sale. Surprise, surprise. When the certified letter arrived 10 days later, it was, of course, a marketing contract, not a bill of sale. This after I had said repeatedly that we were not interested in any kind of marketing scam they were offering! It is outrageous that a company like this can continue to do business. Yet, I suppose there are enough people willing to believe the ridiculous notion that they have sold something they no longer want, and are willing to be duped out of their money. We are not on that list.

This company did the same thing to me. Except they led me to belive they were working with American Marketing Group, oh, by the way, AMG is the same as this company, once they get your money you can not reach them again. I did check both companies before I went with them and BBB had nothing. Nationwide Marketing even has a business number. That is nothing, Nationwide charge my credit card before I signed the contract. Which is against the law. I put in a disput with my credit card company and I wrote the FL State Attorney General's Office, plus the Governor of FL. You need to watch out for another company called IRS (International Resorts Solutiosn), they lead you to believe that they are the IRS checking up on these companies. I have not finished with these marketing companies yet. You can fool me twice, but the third time I would be the fool. I have also sent a formal complaint to my governor (Virginia).

Many Florida timeshare sale and rental companies under fire

Florida has launched a war against the timeshare resale industry, announcing Thursday ongoing investigations into 17 companies, as well as a lawsuit against one company.

In 2009, complaints about timeshare resale companies overtook mortgage-related complaints reported to the Florida attorney general.

The attorney general also filed suit against South Daytona-based ResalesBuyOwner.com, its third suit in recent months against timeshare resale companies. Allegations against ResalesBuyOwner.com are that the company forced customers to pay up-front fees for services that were never provided. The company charged customers' credit cards even after they decided not to do business with ResalesBuyOwner.com, the suit says.

The office has also filed suits against American Marketing Group and Hicks Inc., both based in West Palm Beach.

Some 17 companies, many based in South Florida, have been subpoenaed because of complaints about deceptive business practices. Customers have said some of the companies failed to honor cancellation policies, misrepresented the services they would provide and failed to comply with some parts of state and federal telemarketing acts. They include:

• Executive Timeshare Marketing in Tamarac.

• Coastal Timeshare Solutions in Boca Raton

• Worldwide Resorts Direct and Worldwide Marketing Solutions of Palm Beach, doing business as Worldwide Timeshare, in West Palm Beach

• TS Luxury Group in Lake Worth

• C&G Marketing Associates, doing business as Premier Timeshare Solutions in Palm Beach Gardens

• Nationwide Marketing Solutions, doing business as Magnum Advertising Services in Lake Worth

• International Resort Solutions in Lake Worth

• E.A.T. Sales in Boca Raton

• Euroamerican Timeshare in Boynton Beach

• Transatlantic Timeshare in Boynton Beach

• Seabreeze Advertising Corp., also known as SBA Corp. in Daytona Beach

• Timeshare Market Pro in Davie

• International Marketing and Finance in Wellington

• Gold Crown Property Management in Dunedin

• Vacation Property Resales doing business as BUYATIMESHARE.COM in Tampa

• Timeshare Only in Orlando

• PFS Concepts, Inc., doing business as US Vacation in Largo

Already, the state has settled with seven timeshare resale companies, including about $100, 000 for customers of World Timeshares of Deerfield Beach; about $90, 000 from Timeshare Travels of Boca Raton; $36, 000 from Preferred Vacation Resorts of Clearwater; $26, 000 from D&D Vacations, doing business as United States Property Services, of Largo; about $37, 000 from S.F.C. Group, doing business as TWA Resale, of Orlando.

On Thursday, the state noted one of its largest settlements with a timeshare resale company. Virtual Group of Orange County, which goes by the name Realty Trade, has paid $800, 000 in refunds to customers and will pay $500, 000 to customers who request refunds in the future.

If you are planning on selling or renting your timeshare or would like help getting your money back from any of the above companies please contact 954-324-6045. Please leave a detailed message including your name, phone number and best time you can be reached. Or please email your information to fight_back2009@live.com.



Videos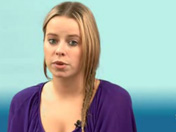 Latest Groups
Today's Mess-Up Photo