National Registered Agents, Inc. Complaints & Reviews - Inadequate Service, Billing

National Registered Agents, Inc. Contacts & Informations

National Registered Agents, Inc.

Inadequate Service, Billing

Complaint Rating:

Contact information:
National Registered Agents, Inc.


United States




Aug 13, 2008, I sent a fax to NRAI, Inc.requesting that they d/c services to CFR, Inc., I submitted a changing of resident agent of a LLC in Md. application via fax for expedited service to the State Department of Assessment & Taxation Charter Division Aug 13th, 14th & Jan 30, 2009. I was served in a lawsuit. I did not receive my summons until mid Dec 2008. NRAI left the package at my home front door & it was not discovered until after the deadline date. When I went before the Judge Jan 16, 2009, the Judge asked me why I did not respond to the summons, I explained that I had changed RA and the paperwork probably got mixed up. The Judge gave me additional time to obtain counsel & respond to the summons. I did not name NRAI as the cause of the problem b/c I knew that I had d/c'ed them. I received a bill from NRAI for $169.00 on Jan 17, 2009. I called NRAI and reminded them that I d/c'ed their services. The company rep told me that they got my fax, but they did not receive anything from the state of Md. I asked, why NRAI did not notify me of this? Why they delivered my summons late if they thought that they were my RA? I was told to speak to someone else about that. I state then I would let the Judge know that NRAI screwed up my summons. I d/c'ed NRAI again on this day & I faxed another d/c notice to the state of Md. I will not pay them for screwing up my summons & not notifying me that our business was not complete until they hear from the state. I could have called the state everyday until I was satisfied! NRAI appears to be very deceitful in its business practices!

Comments
United States
Unauthorized Charges





Comments

Sort by: Date | Rating

Agreed, NRAI is incredibly deceitful, and boarders on predatory practices. These guys have partnered with Legal Zoom, and often become a default RA for companies without most people understanding they in fact serve very little purpose, and anyone can be their own Agent. In short, these guys are Douches...

Agree. They are very hard to get a straight answer out of. They were my agent for a company that I let dissolve mid-2008. They kept billing me $169 a year for their service. I didn't pay them in 2009 since I no longer needed an agent. I would literally get a letter from them about once a week for many months on end. I emailed and told them many times that I no longer desired or needed their service. They never really told me that they needed a confirmation letter from the state (which is another issue in itself). When I did get paperwork to them, the weekly bills stopped showing up and they quit answering my emails. Now, several months later I've gotten another bill from them - this time with two past due invoices, both for $169 and for the same service and time period.

Do these guys expect us to just keep paying $169 a year forever? Twenty years from now when my dissolved company is a long-ago memory, should I keep paying this deceitful company?

Does anyone know how to deal with this company? How do you just make them go away??

Agree. NRAI now has a new phone sysytem that keeps you in a loop. It also never state swhat their business hours are and had to leave a message in the general mailbox. I too never get a straight answer from them- only an invoice! I have faxed them my state of Ohio certificate declaring that they are no longer the RA for my LLC. They do not even respond to state they received it. It took many attempts to get my fax to go through to their line, imagine that. I personally would never recommend this company. How do we as business owners actually benfit from this lousy company? Has anyone ever even received information via mail from them as to whom to contact in their company?

Yeah, I signed up through Legal Zoom and they bill me $169 a year. For what? To collect my mail...Give me a break. What they're doing is deceitful. I'm going to send them a letter telling them to stop sending me notices and reserve the billing; otherwise, I'll file a complaint against them.

You guys sound like you don't really know how to run a business. When things get messed up at the state level, or on your end, you can't blame your registered agent. They provide you with a physical address to handle service of process, not wipe your ass. You have to have some knowledge of how to accomplish things on your own, or expect to get billed for the services you receive...this is true with ANY registered agent.

Can Legal zoom send you to collections over unpaid RA fees ? This is our first business i had no idea that if i didnt pay them that they wouldnt automatically d/c service... any thoughts

And ???? why woudn't they drop them selves as your Reg. Agent ? I'm Upset!

Bizhel comment is just grand and it sounds like you know what to do to take care of the problem that everyone is having. Maybe legal representation or the proper steps to implement. You spent the time to type your opinion so why dont you share facts to the unlearned and help them instead fulfill your pompous cravings for knowing it all or letting everyone else you think you do... Please share because helping people im sure would make more friends then you already have. or just shut up and go do something else. So I ask has anyone has success in dealing with this agent and if so can you please share.



Videos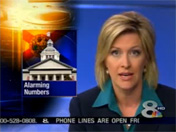 Latest Groups
Today's Mess-Up Photo