Share with Others
Recently Discussed Complaints
Consumer Tips & Tricks
Latest News & Stories
Latest Questions



Comments

Sort by: Date | Rating

This is to inform you that we received an e-mail in which it was declared that we got a prize. All the no.s were given by Yahoo/msn lottery Board.
We want to confirm that it's true or not



Company Information
The Msn/Yahoo Lottery Incorporation
PO Box 1010, Liverpool
L70 1NL, United Kingdom

ive receved a letter from npr and dont know if to trust it, at the end of the day especialy with the creid crunch im do i dont i, but you dont get anything in this life for nothing whats the catch ?????????

Ive recieved a letter telling me that i have won a significant prize??? I have never register with any prize give away so i feel as if im wasting my time writing this because i know that you dont get something for free but the human brain keeps proding me in the back of the head and saying "you could have had a big win there and you`ve missed out".So could any one put my mind at rest and tell me ITS A SCAM.Thank you.

Hi Chris and to anyone reading this message.

Yes indeed this is a scam. I also received two letters from The National Prize Register, stating that the top prize of £10, 000 had yet to be claimed.

A tip to follow, is to read the letter very carefully and look out for grammatical errors and stay clear of 090 numbers.

If it's too good to be true, then it's not true.
Don't get scammed mate. Put your money to better use.

Regards Winston

I contacted the USPO AND THEY ADVISED ME OF THE SCAM THEY TOOK MY LETTERS AND ARE SENDING THEM TO USPOSTOFICE INSPECTOR GENERAL MABE WE CAN SHUT THESE GUYS DOWN AND PUT THEN IN JAIL I AM A RETIRED COP.

hi i iwant to know if tru the sweepstakes facts because i recib the laters that iwont one milion

National Prize Register is now operating out of the U.S. They sent me a letter dated 10/7/14 stating "Pending Award Payments" with total amount reported now scheduled for payment: $1, 800, 000.00 if I replay by deadline in effect: October 20th, 2014. However, because we did not receive the required $19.95 payment along with your Authorization, directives delivery to you for the $1, 800, 000.00 in prizes has been temporarily suspended. ..."Why not take a moment and make out a check payable for $19.95 to the "NPR" right now? Simply put it in the envelope provided along with your Urgent Reply Form attached below, and mail it back to our offices today if at all possible.
Smells like a SCAM to me. So, I agree, PLEASE read both sides of the letter which lets you know something is wrong with this letter.

Yes absolutely a SCAM! The difference in mine is that it actualy has an address from the United states, or comes from 212-35 42nd Avenue #610704 Bayside, NY 11361. But the $19.95 that they want me to send to them for my pending and on hold $1, 800, 000.00 wants me to send it to "processing dept" @ 25 Route 111 #1428 Smithtown, NY 11781. THEY USED THE EXACT SAME WORDS WITH ME AND I TOTALLY KNOW IT'S A SCAM BECAUSE THIS ALL STARTED TO HAPPEN TO ME WHEN I HAVE OR MY CREDIT CARD INFO AND ADDRESS TO SOME COMPANY AND ONE I CANCELD THAT CARD THEY STARTED TO MAIL ME THIS LETTERS ALWAYS WANTING THE PROCESSING FEEOF $20

There is no such organization called the federal investigation office located in the UK . The women is in fact an advance fee scammer located in Africa who will steal your money and identity, any contact with this criminal should be avoided.

Its lyk dez guyz are luking for stinking brains to fool yet its not loss to us . really it can b free lotto playing on our minds but all in all. we have room in the jail

do u know guys .. that even wen we complain their board has no one to defend it

what's odd and peculiar to me is that they say I have won $1, 800, 000.00 and that they say they will send it to me immediately... So yes, I read the reverse side of the notification and it indeed stated "YOU HAVE NOT WON ANY MONEY OR PRIZE"... My assessment would be that if I won the money, then why should I pay $20 to have it sent to me? I can be happy with $1, 799, 980.00, just take the fee out of my SO CALLED winnings, right? This is nothing short of a scam and this is unfair to people who tend to raise false hope in this sort of deception...



Videos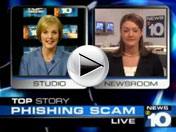 Latest Groups
Today's Mess-Up Photo