National Floors Direct, Avon, Massachusetts Complaints & Reviews - Fraud and cheating

National Floors Direct Contacts & Informations

National Floors Direct

Fraud and cheating

Complaint Rating:

Contact information:
National Floors Direct


Robbie Rd




Avon

,

Massachusetts




United States


Phone:

617 510 3034


www.nationalfloorsdirect.com


I placed an order with National Floors Direct for what I was told to be Furniture grade Armstrong American made natural oak flooring.This was a seven thousand dollar order. When the installers showed up at my house, I happened to look at the empty boxes of the wood and clearly on the box it said made in China. As far as I know we don't ship oak from The United states to be boxed in China! They are a fraud and they charge sales tax on labor 5% which is illegal in Massachusetts.Think twice about this company

Comments
United States
Flooring Installation





Comments

Sort by: Date | Rating

This company is a rip off the owner name is Samuel Rosenberg, The head of the sales department is the son /names removed/ is listed as the owner of the company. They always over charge and never fix there problems with install's. The installer are not legal and don't speak english.
This company was in The State of New jersey under super floor store
and went out of business for the same thing. Google Samuel Rosenberg in the state of NJ.
They have no respect for anything.
Bad business

Sam Rosenberg is a thief that i do know, I don't know about sales tax it depends on the state you live in but about the wood. china does make engenireed wood. But i would't buy anything form Sam Rosenber ever!!!

Check with your local carpet installers as I found they were significantly cheaper. Also they will not take credit cards which is protection for the consumer. It is all too fishy. They are not accredited by the better business bureau which is always a good place to start to look for a contractor. I am so glad I was able to get out of it before they actually did any work. I will check the internet and other sources next time. At least I didn't in the end use them. Got it done much cheaper by a small local installer.

the salesman came to my house and started with a quote of $3500 for 2 rooms, then he talked to his boss and they went to $2300. Then he went to $1700. I told him I wanted to comapre with Empire carpets and I would get back to him.
The guy would not leave and wanted me to sign a contact "TODAY" and told me if Empire came with a lower price they would discount it 15% more. I told him I wanted to wait and DID not like to be pressured. He made another call to his boss and told me that if they came back my $1700 would go back to $2500 because I wasted his time. I told him fine
Then he wanted me to sign a paper understanding that the price would not hold. I told him i would NOT sign a thing and to get the fuck out of my house

I am not surprised. I was told by someone that used to work there that you never get what you order. Especially the padding under the rug. If you order the thickest one you get charged for it, but you don't get it. She quite because she was told she got tired of lying to the customers. Also could they have picked the worst one for the commercial. BIG MOUTH AND TEETH. I guess they could not get anyone else because it is the only commercial. They must be paying her with the money they STEAL from the customers.

I felt pressured as well!!! On the commercial they tell you that they will beat anyones price, how can you even comparison shop, when they dont get out of your house. He kept telling me this price is only good till today, and your carpeting is a dificutl situation. So you should take this price. He would not leave, I told the man if he didnt leave my house right now, I would go get my husband.

They do not pay their installers (legal citizens that is) as well as have illegal rules to be followed. They will not even show up in court after summoned. Come to find out this company ran in PA under another name and has moved from state to state under false pretenses. Quality of product WHAT A JOKE you mise well shop for your flooring at the Dollar Store. As a proffessional installer and flooring specialist I would HIGHLY recomend you seek a Local company. National Floors Direct is an INSULT to the industry!!! I can not believe our judicial system can not protect the consumer from them. Sorry folks we tried -- it just cost us money and time. BEWARE = BE WISE

Dear Sir,
This letter will serve as final notice for failure to resolve carpeting issues . Last Monday your installers showed up for the 4th time only to tell us that they would not replace the carpet as they were instructed. I could not believe what I was hearing, but remained calm. One installer could speak English and was extremely nice to us. He explained that the carpet would not match the existing carpet. He took a piece and matched it up to the existing carpet and you could readily see that the color was off. He explained that if they replaced the carpet and left the dining room carpet alone there would be a noticeable difference. He also said they did not want to be held responsible, which he said they would be if they did it. The installer (Darwin) called his boss and explained the problem. He was instructed to take the measurements for the entire job. He took the measurements and said he would not do a job that would negatively reflect on his reputation. He apologized several times and said he would take back pictures and the measurements to his boss, and that we would be contacted the next day with a resolution. Well it has been over a week and no response what so ever. I have written two prior letters concerning this issue that has not stretched over four months. All four of your installers said the exact same thing "The entire carpet must be replaced". I had numerous conversations with Sasha over this issue and was told that everything would be made right last week. I agreed to one last attempt to resolve the issue per my lawyer. We now need to take legal action to end this fiasco. I have been advised to request a full refund for the carpeting based on the events that have taken place. Should you decide not to comply with my request we will file a law suit in Middlesex District Court. I will tell you I have a tremendous amount of evidence to substantiate my claim and council has advised the claim will far exceed the cost of the original install based on lost time, aggravation, and the existing tripping hazard recognized in both previous letters. I expect a quick response to this letter.
P.S. Please note that 3 installers said the entire carpet had to be replaced to make it right. I have their names and took all their information anticipating we may have unresolved issues.

I had purchased a rug on February 26th, 2011. They came in and installed it on March 5th, 2011. I was at work when they were installing it. My husband was at home while they were installing the rug, and he did not know what color I was getting. He had called me when they were finished and said the rug was like a light tan I said it can't be I ordered a bark rug with off white in it in which it was a number 9. I didn't think anything of it because my Husband has Multiple Sclerosis and his eyes are not the best. I finally arrived home and that was not the color rug I had ordered totally different color than expected. I immediatley called Vinny the man who took my order and he said it was out of his hands and I had to call customer service and speak to them, but he did say that they gave me a number 5 rug and I should have received the number 9. He was upset when he came to see the rug that they put down. He said we should not have a problem with them giving us the right rug. Well that turned into a nightmare. Each time I called they said upper management was going over the issue finally I received an answer saying they were not going to replace the rug unless a paid for the rug I was suppose to get at a discounted price. I just want my rug I had ordered I told them and explained about my Husband. They told me if he is like that someone else should of been there with him. I told him I have to work and besides the right color should of came. So now I am out of the carpet I wanted and stuck with a light color rug that will get ruined so fast. I will NEVER NEVER do business with them agian. I have written to the Attorney General's Office and I won't stop there I am going to put it in local Newspapers and spread this all over facebook. They have got to be the worst place and Customer Service that I have ever had to deal with. So for everyone out there who is looking for Rugs or renovations of any kind DO NOT USE NATIONAL FLOORS DIRECT, because they will screw you over big time!!!

National floors installed wall to wall carpeting in our bedrooms and hallway in 2008. It is already wrinkling and not lying flat in the hallway and bedroom. i called and they said i would have to pay for them to come stretch it. I told them that they did not instll it correctly and should not charge me just because they hire people that do not know what they are doing. i had carpet in my other house for over 15 years and it never looked as bad as this one.I will never do bussiness with them and I already filed a complaint with attorney general office. Thye should be closed down

This companies customer service department is so rude and disrespectful to there customers. We are having them install carpet today, I wish I had read these reviews first before we went with them. We were never verbally told we needed a certain form of payment and left a personal check with my father in law who was going to be at the house for the install. He called my husband to say they wont take this form of payment even though they were very quick to take it for the deposit. When my husband called they were very rude to him and when I called the same customer service representative was also very rude basically calling us a liar that we were never told that we could pay by personal check. I am very disappointed and will never be using this company again.

I had four bedrooms installed with berber. It does not look at all like the sample, I was shown.
Now I am waiting for the binded edged stair runner, I was promised to be installed in a week!
It's been a month with two appts, which they canceled the day of and I now have the THIRD appt
for the fking runner to be installed.
I wish I had not gone with this company!!! Never again.. I have another room (finished basement)
and I'll be going to Lowe's or Home Depot. I've always had good experiences with them.



Videos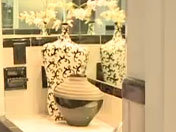 Latest Groups
Today's Mess-Up Photo