Share with Others
Recently Discussed Complaints
Consumer Tips & Tricks
Latest News & Stories
Latest Questions
national benefit authority, Ontario Complaints & Reviews - scamming

national benefit authority Contacts & Informations

national benefit authority

scamming

Complaint Rating:

just want everyone to be aware of these scammers. they say they can get you money back for a disability benefit, and they charge you 30% fee of what you get back from the government, but what they fail to mention is that this your tax money back, and you can do it yourself FOR FREE . they pretend that they are fighting for you to get you money that is hidden, when they dont do anything. you take the form to your doctor and the doctor actually fills it out, then you send the form to the Canada Revenue agency, and the CRA either approves you(based on what the doctor said) or they deny you. if the CRA says yes, then you ask for an adjustment on your taxesto claim it on line 316. RIP offs! read the cbc about the NBA, google them with the word SCAM

Comments
Canada
Government Grants





Comments

Sort by: Date | Rating

I wish I had never gotten involved with this scam company myself, I have asked to cancel my file with them and i am going to call Revenue Canada to stop the payment from going to them. They take 35% of what you get back from this. They don't care about people with disabilities, all they want is your money. DO NOT DEAL WITH THEM. If you are entitled to any money, do it yourself.

I for one never knew that I was entitled to get any money from the government revenue dept. for my disabilities. I had to live on welfare for almost two years, ($550.00/mo.)with the ODSP telling me there was nothing wrong with me. Finally when I had to g for a total hip replacement on my right hip they granted me ODSP($596.00 living expenses, up to $450. for rent, plus special needs if you want to lie and beg them for it). I'm lucky that I have a subsidized bachelor apt. ($140/mo.). Try living on the money you get from ODSP, it's not a very happy existence. If the National Benefit Authority can get me some of the $35, 000.00 revenue Canada has for disabled people I say hooray for them I'll gladly give them 30% of any money they get me from this fund, a fund I knew nothing about and would never have applied for in the first place. Why does the ODSP, or any of the social agencies for disabled people tell you about this special fund?
Steven D. Briggs

NBA is a ripoff. All forms are available FREE on the CRA website. Just have your doctor fill them out and mail them to CRA. If you're approved, just file for tax adjusment for previous ten years and wait for your cheque. I got $17, 000 in back taxes. If I had signed with NBA they would have taken $6, 000 of MY money! NBA are evil people.

Well, I have a severe loss of hearing. I applied disability credit through this company. I have not received any money from CRA yet. Anyway, this is not scam. A scam is what they tell you is not true. But NBA is very explicit. I have to pay 25 dollars for processing fee and they will get their share of 30 percent from whatever I receive from CRA. If I get nothing from CRA, they get nothing, too. So, tell me where is the scam? I agree coz I do not have the time and expertise to do the claim. And with the numerous testimonials (almost 600), how could this be a scam? And this is a company with many employees, , they have to make money, too. If you do not want them to slice 30 percent from what you get, they do not force you to let them do the job. Do it yourself if you want to get all the credits (money). Clear?

If you can't fill out your sin, name address and phone number and then hand over the forms to your doctor because that is just too much paperwork to apply for a refund of taxes owed to you, then maybe NBA is for you.

Seriously, this is not magic, it isn't work and they are doing nothing you can't do by yourself or have someone else help you with for free. Even CRA telephone agents will tell you all about the DTC and what and how to file. But please know this...it is a non-refundable credit, meaning if you have paid taxes through employment the last 10years, there won't be any payment to get. CPP and ODSP Disability income is not taxed at source, so don't expect a refund. NBA knows this, but still get your application fee. Getting involved with NBA Is like dealing with the mafia...and BTW, I AM ONE OF THOSE PHONE AGENTS AT CRA AND I LOVE HELPING PEOPLE FOR FREE! 1-800-959-8281

Sorry I meant if you haven't paid taxes, there is nothing to get back. The DTC allows you to reduce the tax obligations on your income. You can adjust back to 10 years, or whenever your disability caused you to be impacted in daily activities., which ever is the shortest. Please don't give away you hard earned money to NBA.

Qualifying for the Disability Tax Credit ) "DTC")is of value in two ways. If you have taxable income, the DTC can shelter approximately $7500 of taxable income. Taxpayers may amend tax returns for prior years back to the date the disability occurred. In addition, the DTC is a requirement to register for a Registered Disability Savings Plan where the government matches contributions to your plan, depending on your age and income. Again, the plan has retroactive features. Any accountant can help ;you set up these plans or you can call CRA for help. The cost is minimal.. For further help email me: karlalfredwalsh@yahoo.ca

I can tell you from my personal experience, NBA is NOT a scam, I've been collecting CPP Disability for 13 years I only found about this in 2013, I applied, got some forms had my doctor fill them out, returned the forms in prepaid envelope appx. 5 weeks later I received a cheque (quite substantial amount)! No problems with National Benefit Authority, they are there to help. Yes they do take 30% but I don't have any issue with that as they can go back up to 10 years.



Videos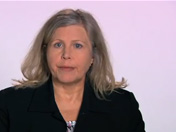 Latest Groups
Today's Mess-Up Photo