Share with Others
Recently Discussed Complaints
Consumer Tips & Tricks
Latest News & Stories
Latest Questions



Comments

Sort by: Date | Rating

I got in Belgium also such a letter, that states I had to pay 15 euros t0 take part in a winning sum...

lpechler@hotmail.com

I've received several letters stating that I was winner and asking for money to take part in a drawingm that supposedly I'm garanteed to win. If I'm already a winner and it's garanteed then why would I need to send money to receive my money. It's a rip off.

SCAM! just recieved a very impressive A3 sheet of paper with some impressive looking printing on it and a return envelope... apparently there is currently a 'special offer' where i have to pay only £10 (British Pounds) - problem is, the crossed out figure appears to be £1b (One Billion British Pounds!!!)

total rip-off, i may as well get a £10 note and burn it!

Agreed, I am in Sydney and just received a paper which must have cost a fair bit to set up and print; green, black, & red print, quality paper, signed by various officers in 6 places. And for a mere $25 (special price) I get to win $21, 000.

ROI would be zero as the $25 will disappear, and no $21, 000 will turn up - a very poor ROI indeed.

It is form number BOEF3-F - making me wonder just how many forms these people have. Having had slight involvement in forms management, they must have a whole library of Master Copies of other forms.

When giving my real name out to organisations (say eBay, PayPal, etc), I used to change my middle initial, starting at B, C, D, etc, and record who I gave that info to - so I know the source of the leak. Sadly they didn't print my middle initial, so I'll never know who dobbed me in, or sold my details - which I treat as confidential (for Internet purposes).

Wouldn't it be interesting for someone with a few bucks behind them, to have the document scrutinised by a lawyer, and if it is watertight, pay the amount and then sue the hell out of them. Even if it is a 100 x $1 shares company, go after the directors; their houses and cars. Cost a bit but oh, the satisfaction!

Conditions 3 and 4 make it clear it is a competition based on maths skills. A low percentage of winners are expected to remaining the game after the first couple of rounds (each of which cost you). The claim is that th questions get progressively more difficult - quite quickly.

Soooooo the implication is that if you are damn good at maths (especially things like multidimensional modeling, game theory and all that stuff), you could win. You would need to be a graduate student probably with a strong theoretical leaning towards maths.

That makes it a whole lot more plausible, and someone that good (don't look at me), could walk away with the prize. It isn't random but skill-based - as made very clear. A small group could handle this perhaps?

Has anyone read Diamond Dogs by Alistair Reynolds? Do so, and if you think you can handle the stuff in that story, go for it.

How many of you guys read the Official Rules I wonder?

yes they back! money motion vi came in this morning stating id won just over 10k and send only £10 regestration fees. they state at the back an adress money motion vi competition, 1401 armour road, north kansas city, mo 64116. usa or to OPP UK Mail preferences service. POB 219637, kansas city, MO 64121-9637 USA

Read carefully, these prize draws are designed to psychologically pull you in, no where on the letter does it say you have won anything! Key words like Congratulations; you are a top score holder; securely tied for 1st place; minimum runner up prizes etc... does not say you will win or have won and gives the impression that you are in a small group of finalist - all nonesense - be brave, have courage, rip it up and throw it in the bin. Only one winner and that is the the Money motion Vi group.

ITS ABOUT TIME THESE LOW LIFE SLUGGS WERE ARRESTED TAKING ADVANTAGE OF PEOPLE WHO ARE ALL READY BEING RIPPED OFF BY THERE SO CALLED CARING GOVERNMENT IN UK. AND MOST OTHER NATIONS .I AM LIVING ON THE POLTRY PENSION YOU GET IN UK AND THESE SCAMS SHOULD BE STOPED

I just reiceved a mail from them saying i won $20, 000 i was very happy reading the mail until it asking me to pay $25 then i thoutgh to my self i did not join any competion or buy a lotto or sweepstake ticket how could i win anything and if i win that much money they should not ask $25 for what transferfee dont get rippoff do a search ask someone anyone before you give away your saving this is same as the niggrean scam

would it not be smarter to just not even responed to these scams??? i mean if you have to send money its a scam!!! throw it in the trash!!! if people would stop supporting these scams then these people would not make any money!! stop being so naive!! if you have to send money to win you are not gonna win nothing your just gonna lose the money you send and possibly give them your account information and they will steal all your money!!!

Well this letter has reached the USA and I see no reason why I must send $9 to be entered to win $15, 000. Come on give me a break!!! I am already pinching pennies, taking care of my children, paying bills, and going to school, can I have $9 from a thousand people?

I just received a similar offer.. thing is... the initial skill is question is are very very easy, and I don't think it is a contest at all. How many contests do you know of that you have to pay to enter?
Secondly... the prize draw isn't until Dec 20113 which is over a year away from now (it's Oct 2012), and the payout isn't until March 2012. Why so long? Usually when you win a competition the prize is paid out immediately.
Thirdly.. if you really look at the odds based on the current skill question I see before me, (very easy), I doubt that the following skill questions will be really that much harder, meaning many many people will share that so-called grand prize = you really won't win much of anything at all.



Videos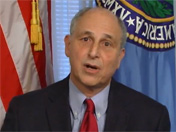 Latest Groups
Today's Mess-Up Photo