Merimac Capital, Missouri City, Texas Complaints & Reviews - Non-authorized deduct from checking account

Merimac Capital Contacts & Informations

Merimac Capital

Non-authorized deduct from checking account

Complaint Rating:

Contact information:
Crystal Creations


3610 Pine Ct.




Missouri City

,

Texas




United States


Phone:

713-530-9320




I unknowingly found out that the company I leased my equipment through had a non-cancelleable 48-month lease term -- supposedly.

Not even a week after obtaining my equipment I discovered a much cheaper way to process cards that made much more sense for my business. I thought I could cancel, and signed on with the new company with a knuckle buster system set up to call in my transactions from my personal cell phone -- not such a big deal as Merimac made it sound. They also insisted that I would have much higher fees with a knuckle-buster system. True, but the cost of the cheaper system far outweighs the monthly fees they are charging just to LEASE their equipment!

I SENT THE EQUIPMENT BACK, never opened it, never turned it on, never even processed a transaction. They are insisting that I am BOUND by the terms and that I must pay-off the remainder of my lease, even though I returned the equipment. This amounts to over $2, 700. The unit doesn't even cost this much if you purchase it out-right.

When I tried to put a stop-payment on the bankdraft, they reacted with debiting my bank account for $595, then again later for $795, all without telling me or giving me warning that they were going to do so.

In order to get this fraudulent activity to cease, I was forced to close that account and open a new one. When I did that it finally got their attention and they suddenly began to correspond with me in a much more calm manner, but still insist that if I don't pay that they have a right to take me to court.

I am now trying to get set up my online bill pay with payments that I send as I am able to pay them on a monthly basis. Do I even have an obligation to pay them anymore since I don't even have the equipment in my possession?!!

Comments
United States
Unauthorized Charges





Comments

Sort by: Date | Rating

I have the same problem with Merimac Capital. I thought I was purchasing my wireless terminal. I found out later after making payments for 1 year I was only leasing the equiptment. They told me I signed a contract to pay $71 per month for 48 months for a machine you can buy for around $1000.00. I found this out because when I missed one payment they charged my account $3500.00. I then started receiving calls that if I did not pay up they would turn this account into all the credit reporting agencys and ruin my credit. They call about every other day asking when I am going to pay. I closed down my bank account and found another processor.

Don't sign any contracts with this company!!!

that is the same thing that they told me that i was leaseing it for 1500 now they say it 2500 and if i return it it would go down to 1900 but i still have to pay 50.00 a month untill i am done paying for it and again DON'T SIGN ANY CONTRACTS WITH THIS COMPANY!!!

The representan of First america payment sistem and
marimac capital, he came to my busines, talking very nice
about accep credit card, and before i sing the paper work, i ask
him if i can cancel at any time he said yes, after i call first
american sistem they toll me i can cancel any time, i call
marimac capital, they toll me you sing a lease for four year,
i toll them TRAVIS toll me i can cancel any time, they said nooo, finoly i cancel first american payment sistem, because
they send me a letter, by law you need pay this amount, and
i call the bank and i put stop payment on first america payment sistem, but in the same time, i cancel marimac copital, i diren't know, now they call me and they said can collec the money from the bank, now i need pay $1000 for the
machine. And TRAVIS took $155 for my cheking account and
he never toll me wy he took that money.VERY BAD EXPERIENCE

I too was visited by a nice salesman who told me this device would cost me X amount plus a small fee per transaction from the CC companies. He lied when I asked him about any other fees, saying there were none. He lied to me about it being compellable. Lo and behold, deep in the pages of small print was the non-cancellation clause and the bit about an additional service fee that was more than twice what I had agreed to pay. This company makes deals based on FRAUD. Do not deal with Pete Miovar (the salesperson), AppStar (the middle-man company), or Merimac Capital. All three will promise you anything to make the sale and then drain you for every penny they can.

it happen to metoo. the from Apex come to my business and promise that they will beat any merchant out there and also i can cancel this contract anytime. it's so sweet and i sign it.but it came out not like that even i paid alot more than my old merchant. i call them to discuss about this and they told me if i want to cancel this contract they are happy to do this. and late on they took $600 out of my account. i call them and they said that is a fee for close the account and they transfer me to merimac for return their equitment and i found out i cann't cancel this lease. either make monthly for the rest of the lease or pay them $4500 and return the equitment to them.
this is a big mistake i ever make. so i warn a people out there whom looking for merchant company please stay away Apex and Merimac Capital. they are scum and lier.

Happened to me as well. They did the same thing and took over 3000$ from my account w/o warning. I am trying to go to court with them.

Happening to us as well. Can we sue for fraud? Was told I could cancel and return the machine at any time when we signed up. Is there a class action suite I can join?



Videos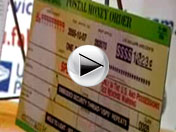 Latest Groups
Today's Mess-Up Photo