Recently Discussed Complaints
1.
(0 mins ago)
Percom
Unprofessional, lazy,and incompetent instructors
3.
(12 mins ago)
NoMoreRack
SCAM, DOUBLE CHARGE, NO MERCHANDISE
4.
(13 mins ago)
Astro
Bad service / repeatation
Consumer Tips & Tricks
Latest News & Stories
Latest Questions
MAXIS SERVICE CENTER Complaints & Reviews - POOR SERVICE

MAXIS SERVICE CENTER Contacts & Informations

MAXIS SERVICE CENTER

POOR SERVICE

Complaint Rating:

Contact information:
MAXIS


Malaysia




Dear Sir,
Good Evening, I would like to express my dissatisfactory here for the poor service provided by Maxis Service Center in Taman Tun Dr. Ismail (TTDI). The incident was, I went for this maxis center to sign up iphone 4 ivalue plan and there a man who believe was a boss for the maxis center TTDI told that, the stock for Iphone4 have been finished and I had to wait another day to get it. However, he mentioned he has "another solution" in order to get the iphone 4 immediately by today, and then he directed me to another staff for the explanation of "another solution". I am pleased to be seated by the staff and the staff explained to me in fact, the solution was I have to sign up for the maxis broadband products in order to get the iphone4 successfully. I reverted back to the staff why did I need the broadband products since I already had Broadband service by my own. The staff told that, the iphone4 is limited to 20 units out per day and already out of stock early on that day. But he said he can issue a new iphone4 for me provided that I have to sign up for their broadband product in order to fulfill their broadband sales target for their branch. The staff added on, I may have cooling-off period of 7 days for the broadband product. I am totally frustrated and questioned why they can't issue a new iphone4 for me since they still have stock instead of "re-package" for me.

Comments
Malaysia
Mobile/Cellular Service Providers





Comments

Sort by: Date | Rating

Just activated my broadband for a day and the speed is like a snail worse than old TM net and always show Edge connection with the speed of 0kbps or not moving at all.I would like to get rid of it within 7 days so-called "cooling off" period in order to cool down my anger...

Lots of people saying that they already used MAXIS for a very long time but they don't know that their being "fool" by MAXIS...why...maybe you will say why I am saying like that...correct ??? so I will explain and reveal all
and i called it " THE SHOCKING TRUTH PART"
and this is the reading material for you to read so you can be sure about the product.and also you can
see by your self at :http://www.celcom.com.my/celcomexec/plans/mnp_overview.php
so after you read and do your calculation you will become "OPEN MINDED"
and also I want to explain a little bit more :
that in this program you don't worry coz this is real promo from us to a few selected customers.
The Benefit are like these :
1. you get 10 RM Cashback/ month whole one year that mean 120 RM a year for you.
2. you get upto 30 % Discount from your monthly bill.
e.g : if your bill 50 RM a month you only pay 40 coz you get 10 Rm rebate.
if 150 RM (150-10-30% = 95 RM)

actually there are 3 stages of discount
10 % = 60 RM - 79 RM
20 % = 80 RM - 149 RM
30 % = 150 and above it

10% Automatic Discount
- Total monthly usage: RM60 - RM79.99
- 13.5 sen/min Voice Call
- 10.8 sen/SMS

20% Automatic Discount
- Total monthly usage: RM80 - RM149.99
- 12 sen/min Voice Call
- 9.6 sen/SMS

30% Automatic Discount
- Total monthly usage: RM150 and above
- 10.5 sen/min Voice Call
- 8.4 sen/SMS

And all of discounts we also add 10 RM cashback a whole one year.
and about the discount as long as you use celcom.
so if you count you can save more, have a wider coverage and network.
also we do not have CONTRACT
we do not have PINALTY
we do not have DEPOSIT

so isn't great deal for you ????
so I meant if you can get more than your previous provider why not, right ???

THE BEST is YOU DO NOT HAVE TO CHANGE YOUR NUMBER.
your MAINLINE GET 40 HOURS+3000 sms/MONTH
If you have SUBLINE number also your sub also have advantages such as :
40 hours FREE TALKING EVERY MONTH and 3000 SMS.Every Month only 15 RM.Also your SUBLINE can also become MAINLINE and get the same benefits like your MAINLINE
Rates
Staying absolutely together with your loved ones doesn't come with a high price


Items


Voice Rate

SMS Rate

Video Call Rate

MMS Rate

Data Rate

Between Celcom


40 Hours/Month FREE

3000 sms/Month FREE

FREE

FREE

Standard

To Others Provider


15 sen/min flat rate to any network

10 sen/SMS flat rate to any network

20 sen/min

35 sen/MMS to any network

Standard


COMPARE WITH PLAN 50 ALSO:
MAXIS :
Voice Call : maxis-maxis = 12 cents/minute (other Provider 18 cents / minute)
SMS : maxis-maxis = 5 Cents (other provider 15 Cents)


CELCOM with MAXIS number:Voice Call : CELCOM-CELCOM = 0 (Other Provider 10, 5 Cents FLAT RATE, NATION WIDE after 30 % Disc).
SMS : CELCOM-CELCOM = 0 (Other Provider 8, 4 Cents after 30 %)
Postpaid Plans Celcom Telco M Telco D
Domestic voice calls RM100
Domestic SMS RM30
Other usage (Internet, MMS, IDD, roaming & others) RM20
Total usage RM150
30% discount on domestic voice call RM30
(RM100 x 30%) N/A N/A
30% discount on domestic SMS RM9
(RM30 x 30%) N/A N/A
Total Payable Bill after automatic discount RM111
(RM150 - RM39) RM150 RM150
Savings RM39 Rm 0 Rm 0

DATA PLAN :
1 GIGA =38 RM/MONTH UNLIMITED.
3 GIGA = 58 RM/MONTH UNLIMITED
5 GIGA = 88 RM/MONTH UNLIMITED

Last you can imagine by your self with your usage every month
e.g : (200 RM - 10 RM cash back - 30 % Disc = 130 RM, your saving 70 RM )
(300 RM - 10 RM cash back - 30 % Disc = 200 RM, your saving 100 RM ),
THE MORE YOU USE, THE MORE YOU SAVING, AND THE LESS YOU PAY),
SO with your ammount every month you only have to pay less...correct...?? :)
than we also have lots of rewards for you, please you see by your self at : http://mobile.celcom.com.my/celcomexec/rewards.php?id=rewards_index
Also I give you an important Clue :
(off the record) WE DON'T HAVE CONTRACT, NO PINALTY SO YOU STILL CAN CHANGE YOUR PROVIDER IF NOT HAPPY, RIGHT ?? :)
BUT I BELIEVE YOU WILL BE HAPPY USING CELCOM
AND ALSO THAT IS WAY CELCOM GET REWARD FROM MALAYSIAN GOVERMENT. :)

those are all that I want to inform you for detil you can look by your self to our website that I already gave you at above

Note : If you go to Celcom by your self you only can get to convert but you will not get the rebate and discount like I mentioned to you, also you have to pay register fee 20 RM and the SIM CARD will be charge to you.
If you have set your mind please give me your reply A.S.A.P
And if you still have any questions please don't hesitate to ask me. thanx

Here some tips for you for you get more about it
http://www.maxis.com.my/personal/mobile/rate/principal_line.asp
http://forum.lowyat.net/topic/1304043/all
http://www.celcom.com.my/celcomexec/plans/mnp_overview.php


Best Regards,


Your Friend

Maxis is offering to One Club Member RM599 package deal for purchase Samsung Galaxy S3. I went to Maxis centre to purchase in Alor Setar, Penang and Ipoh, but all branches is out of stocks since 9 June until today 20 June 2012. The offer last date is 24 June 2012. Maxis company should publish in newspaper to inform customers that this model is out of stocks. I have make a complaint but what i get is a reference number C11412230. For what the number is given to me? I want an answer why the model is out of stock during promotion, NOT a 9 digit number.



Videos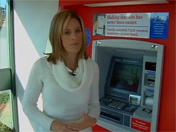 Latest Groups
Today's Mess-Up Photo