Market Traders Institute (MTI), Florida Complaints & Reviews - Fraudulous marketing and false guarantee

Market Traders Institute (MTI) Contacts & Informations

Market Traders Institute (MTI)

Fraudulous marketing and false guarantee

Complaint Rating:

Contact information:
Market Traders Institute (MTI)


Florida




United States


markettraders.com


From the onset in May 2010, Will Goldenberg of MTI exerted tremendous telephone marketing pressure akin to harassment aimed at inciting me to take the forex market course at MTI.
a) He would repeatedly say all I had to loose was $250., the amount that would not be reimbursed in the guarantee.
b) He never explained the terms of the guarantee even if I asked. How can a novice understand MTI's unclear reimbursement conditions in the fine print without truly knowing what those conditions are? This is a scam trap to ensure that the client would never benefit from such guarantees.
c) He was quite pushy to get my signature and credit card number, exerting mental pressure to sign quickly even knowing I was reluctant. He said that if the Forex market was not for me after trying to learn, I would be reimbursed without question.
d) Furthermore, he said that I could learn it all through lessons at my own leisure at the rate of a couple of hours a day during a three months period.
e) He also knew full well that I would not benefit from the last condition of the onsite training because of travel distance and being cost prohibitive.
Your practices resemble fraudulent telephone marketing practices preying on naive and trustful clients.
Practices resemble fraudulent telephone marketing practices preying on naive and trustful clients.
Once registered, MTI products started giving me problems in a complicated arrangement which was supposed to be supportive. From the onset, Andy Hall asked a few questions to supposedly create a rapport with the student – but he had no time to listen to the answers; he would say that he would return to me and make promises of service that never came. He initially said that he would call in every Tuesday morning to check how the course was going and to answer any questions; he called once only. In your nebulous online distance education scheme, the client was expected to understand all the ramifications of MTI, the platforms used, the material presented, the operations of the institute, and to be available during daytime regardless of one's other daily occupations or work. This was contrary to the initial treacherous telephone sell.
In the three months, I repeatedly complained about the technical difficulties with the online course and its material yet very little was done to alleviate the frustrations caused by the misfit. The misfit as I explained was that there was too much to learn quickly in using the software, accessing the classes by phone, and getting clear direction as to the syllabus and its functioning. In fact, after a complaint to W. Goldengberg, he sent me the syllabus two months into the course. To my surprise, this seemed clearer than two months earlier but there was little time left to complete the course. I stated that my motivation was weaning given the complexity of the MTI system and the sheer high demand on my time; he said I should return to lessons 4 & 5 to learn the basics and that I could be placed on a one-on-one tutorship. This never happened. My expression was clear that I understood that Forex trading was not for me, naively thinking that a reimbursement was in order. Goldenberg said that I should instead learn the basics. I was funder the understanding (following his initial sales pitch) that if I didn't learn the material with confidence, there would be no questions asked and reimbursement was imminent.
Several weeks after further trials in August, I came to the conclusion that the MTI learning system was not leading to confident trading and that it would be ridiculous to continue.
I have found that MTI provided faulty technical support and poor instructor support. I was dissatisfied with the service and treatment from the beginning to the end. Every complaint along the way was not dealt with appropriately by MTI.
? I feel cheated and ripped off by MTI.
My request is for a full reimbursement as was verbally, initially promised by Will Goldenberg of MTI. All in all, MTI owes me $2, 750.00 for negligent, unsatisfactory service but they refuse to honor their fraudulous garantee .

Comments
United States
Schools





Comments

Sort by: Date | Rating

I too, am experiencing difficulty in obtaining a $750 refund for my "no risk" experience. Your story sounds very familure as it hits so close to home. After months of calling, I have received a verbal authorization for my refund, but that was about 2 1/2 moths ago. I am close to my wits end and am very interested in how you make out. I do not intend to rest until something resonable transpires.

It has been my experience that the staff at MTI make a lot of promises but seem to fall far short on delivery of those promises. I had technical difficulties with the Ultimate Traders Package. This program appears to have been put together rather cheaply but the price they charge is far from cheap.

We are promised a lifetime of education, what we get is a lifetime of video that we can watch over and over and a lifetime of sales calls from the MTI sales goons trying to upsell us more of their overpriced products.

Very dissappointed with the quality of service and product from MTI. The online videos and classes did not function well.
The systems and other product was a major dissappointment. Did not get the service I expected and the so called "Professionals" - Analysts On Demand didn't seem to really know anything about Forex. They seemed to lack experience.

It is my understanding that MTI has revamped it's money back guarantee and actually institituted a cancellation policy that appears to be legal. While that is great for new people, what about all of us who signed up before the new policies??? Lucks like tough luck Charley.

Overall, the products is way too expensive for what you get in return and even with the new cancellation policy, not a good investment.

To all people here and i hope future reading ...
Next Step Financial Holdings - and - Market Trader Institue and i'am sure all SUB-SUB-SUB companies they applied with
MTI - are doing criminal fraud to there "customers" i will call them victims - like i'am. They will not ever pay money back !
There is no refund to no one. Also no one will learn anyrhing from them - not ForeX Chief but FRAUD Chief may be !?
I hope that many people will read these articles and BE AWARE from these criminal doings !
You get no Bills, no Tax, no serious service - nothing - in no way trustable services - so is no trading company working !!
Here some links how they work:
http://www.scamexposure.com/?search=Markettrader
http://www.ripoffreport.com/r/Market-Traders-Institute-Ripoff-Report-Verified-Safe/Lake-Mary-Florida-/Market-Traders-Institute-MTI-William-Goldenberg-MTI-provided-faulty-technical-support-a-661506

Thank you so much guys and specially getset for information. I just had attended the webinar and the first thought stuck to my mind was to check their rapport. And I feel lucky that I found it on right time. I hope many others will be saved too.

I attended their webinar too and was wholly disappointed. It appeared as a Time Share sales pitch, only much less professional. They make it seem all too easy to make money in the Forex, an industry where over 90% lose money.

A friend of mine was not so fortunate, bought the Ultimate Traders Package and lost over 1, 000 PIPS following their advice. I have heard that the analysts on demand are not real traders but low paid employees who start advising clients with less than 1 month of training.

The alerts and systems are basically a waste of money. FX Chief should change his name to FX Thief.

Pass on these guys. You'll be glad you did.

I agree with most of the comments i.e. HEAVY PUSHY Sales pitches. I truly must be a sucker for punishment because it only dawned on me after I bought my third training course (in my defence I enjoy learning) that I was paying for GROSSLY over-priced training material that's easily obtainable free in many other websites and that clearly MTI's main income stream is their training courses and not trading per se. I went through a patch where an estimated 80% of the so called tips from the experts totally flopped and I started smelling a rat (once again I was just way too patient and trusting). The training material was "kosher" (albeit seriously over-priced) but the so-called trading tips were clearly rubbish. I was making money following strictly the training material and then losing miserably thereafter following the trading tips from the EXPERTS. Recently I linked up with Forex TSD for about 1% of any MTI course and I've had 3 straight months of sustainable results (admittedly following the MTI training material BUT using Forex TSD's tools and NOT taking ANY tips AT ALL from MTI). I'm still a member of MTI training by virtue of having paid for my training material - that and only that keeps me linked to them. Their webinars ... nothing but HEAVY Sales pitches every time without fail.

I am a Forex student looking for education. I reviewed many other websites and bought into the myth that MTI was a legitimate company, especially when I saw another website listing them as "Ripoff Proof" and a aproved company to do business with. I don't always believe negative reviews because you never know who is writing them and what their true intent is. So I naively bought the Ultimate Traders Package after attending one of MTIs webinars at a post Black Friday Special offering 40% off the list price. I figured this was a great offer and couldn't resist.

Now almost three weeks later, I am in the red following the system, the alerts and advice by by mentor. I have to wonder how much real experience these so called "experts" really have trading.

Now I am in the process of getting a refund but alas, it is not as easy as the sales representative made it sound when I enrolled. In the meantime, they are asking me to continue to attend client webinars and re watch the orginal webinar which is really a come on for the sales pitch.

In another regard, Josh Martinez who I beleive is Jared Martinez's son does an ok job as a webinar pitchman, but not a great one. He leaves alot of loose ends and unanswered questions, probably deliberately to incite us to buy their overpriced products. Also he seemed bored at times and seemed to have a speech impediment. If this were on video I could imagine seeing him checking his wristwatch and wondering "How soon will this be over???"

Would strongly advise against buying their product. Even at 40% off, it is still overpriced for what we get.



Videos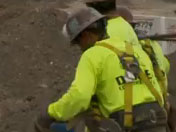 Latest Groups
Today's Mess-Up Photo