Makeover Essentials, Foothill Ranch, California Complaints & Reviews - scam, corrupt

Makeover Essentials Contacts & Informations

Makeover Essentials

scam, corrupt

Complaint Rating:

Contact information:
Smart Circle International, LLC


19511 Pauling




Foothill Ranch

,

California




United States


Phone:

800-775-1975


smartcircle.com


I joined Smart Circle International, LLC at the San Diego branch. Little did I realize the horrible nature of the company. They lure you in claiming they do marketing and sales for Fortune 500 companies among their 311 divisions and 15, 000 offices, and that if you join their "management training program" and work hard for 6 months you'll then be given your own office and make $150, 000 per year. However, what they don't tell you is that it is door-to-door soliciting. The "clients" as they claim are just people that you walk up to on the street or in businesses. They make you work 72 hours a week, don't pay you overtime which is a violation of labor laws. There is so much harassment and descrimination within the workforce, management picks their favorites and treat others unfairly. And forget raising issues of concern to management because they will just retaliate against you until you quit or until they fire you. And because there is so much bad publicity about this company the local offices which are all set up under different names just keep changing their names. I worked at the San Diego office cosmetics division called Foundation Marketing, Inc., now called Keystone run by Ian Laird, San Diego Campaign Manager, Sandy El-Rayes, Assistant Manager, and headed by Scott Williams, Smart Circle Vice President. Sandy though just opened the Encino, CA office called Diamond, Inc. Other offices in the cosmetics division headed by Scott Williams include 2k Millenium in New Jersey, IDG in Dallas, Momentum Marketing Group in Cincinati, Skylink in Denver, NewGen Management in Massachusetts, Insight Marketing Group in Michigan, Empire International in Boston, Shu Marketing in Grand Rapids, Michigan, Vantage, Inc in Los Angeles, KC Event Marketing in Overland Park, Kansas. If you want to do door-to-door sales and work very long hard hours it may be worth it for you to get ahead in business quick. But be very careful because management is corrupt, and if you don't fit within their "inner club" you will be singled out and pushed out.

Comments
United States
Other

More Makeover Essentials complaints






Comments

Sort by: Date | Rating

I learned today the true nature of this company, which is going by the name:

"Phoenix Marketing" now (phoenixbiz.co). Their office is at 8555 Aero Drive San Diego, CA.

I was led to believe that I was applying for a professional position with a professional company. I got called back for a "second interview" (which I feel like such a fool for being proud of myself about). What it consisted of was a demonstration of what I would be doing if I was "hired". It was literally soliciting random people in a random shopping center for cheap make-up, which just happened to be on 2 for 1 special today!

The bottomline is the company obviously purposely misleads you in terms of the job you think it is you're applying for. Neither their website or even my first interview contained ANY mention of the fact that the job would involve door-door solicitation of cheap make-up. This company is very obviously taking advantage of the fact that the job market is unusually tough. They'll sign you on to sell their product, and the guys at the top sit back while you do it and they take your money.

I am going to pursue this as far as I can. This company is SO obviously (changing its name, withholding information, misleading you) unethical-if not criminal. They wasted my time, and I'm not letting them get away with it.

There is further information on this company and its scamming nature here:

http://www.pissedconsumer.com/reviews-by-company/smart-circle-international/scam-false-advertising-of-job-harassment-20121017352347.html

DO NOT WORK WITH SCAM CALEB SIMS. Caleb Sims is highly involved with the Cosmetics division as well. He is a puppet for Scott Williams. Both Scott Williams and Caleb Sims are professional con artists and Caleb is learning from the best. Both Scott Williams and Caleb Sims are extremely narcissistic and compulsive liars. I would like to explicitly state that matter who you are you will be selling make up door to door and to people in parking lots and on the streets for over a year, over 12 hour days and 6 days a week. YOU MAKE LESS THAN 3 DOLLARS A SALE! 90% of everyone you talk to will refuse to even talk to you let alone buy. The makeup is toxic, made in china and contains parabens. DO NOT BUY MAKEOVER ESSENTIALS. DO NOT WORK WITH CALEB SIMS. YOU MAKE LESS THAN 3 dollars a sale! THEY CONTAIN PARABENS and link to cancer. Look this up and research yourself if you do not believe. EVEN IF YOU COMPLETE THE MANAGEMENT TRAINING PROGRAM, HE WILL STILL FORCE YOU TO SELL MAKE UP DOOR TO DOOR! Less than 1 percent of the people make it to assistant management and even fewer of those actually get their own office. YOU HAVE A BETTER CHANCE WINNING THE LOTTERY THAN GETTING RICH AS A MANAGER IN HIS BUISNESS. EVEN MANAGERS WHO MAKE IT SIGN DOCUMENTS GIVING SMART CIRCLE ACCESS TO THEIR BANK ACCOUNTS and FUNDS. THE MONEY IS NOT YOURS. IF YOU TRY TO QUIT THEY TAKE IT. THEY DECIDE WHEN YOU CAN RETIRE and when you have to stop lying to people.
Caleb Sims targets fresh college graduates, young people, or anyone who has not worked for a real reputable company, with real benefits, a 401k, vacation time, etc. HE OFFERS NONE OF THIS. YOU ARE AN INDEPENDENT CONTRACTOR AND SIGN WAVERS AGREEING NOT TO SUE! YOU GIVE UP YOUR RIGHT TO A JURY TRIAL! READ THE PAPERWORK HE TRIES TO MAKE YOU SIGN!! HAVE YOU EVER HEARD OF A COMPANY THAT HAS TO DO THIS??? He goes after people who display a weakness, most commonly those who show a LOW SELF ESTEEM. These are the easiest people to exploit. Whether these individuals are unintelligent, have a low confidence or are unable to get another job due to a criminal background, he soon finds out their weakness from the beginning so he can use it to his advantage in the relationship he builds with the individual. Next he will go at great lengths to make the individual feel like they are weak or unable to do anything right. If you are not an owner you are a pawn to him, just another way to make money. He will claim that he does not make any money off of people who work for him in "the field" and that he could care less about the $50 dollars a day they make him. Caleb Sims will say the true money is in promotions and that he wants to work with people to promote them out so that they can both make money together. This is a bold faced lie. He keeps people in the field as long as he possibly can. EVEN IF YOU COMPLETE THE MANAGEMENT TRAINING PROGRAM, HE WILL STILL FORCE YOU TO SELL MAKE UP DOOR TO DOOR UNTIL HE THINKS YOU ARE READY!! HE WILL HAVE HIS ASSISTANT MANAGERS DO ALL THE WORK FOR HIM SO HE LITERALLY DOES NOTHING BUT KEEP THE LIE GOING TO COLLECT MONEY.
He cares more about that $50 dollars a day than he makes off people in the field than he does about the actual person who is making him the money. This is proven easily if someone asks for a day off after a family member dies, or if they are sick. He will be little them and degrade them and call them weak for not working. He will tell them they will never make it. He also keeps people around by encouraging them to go out and spend money on the many "team nights" so that they do not have any money saved they will need to rely on selling more for him.


Almost every person in his offices live packed together in what they call "merch houses" and work together as well. A lot of these people are emotionally unstable individuals who need to be constantly watched and guided, because they are unable to live in society dependently and function normally. Caleb Sims has the "ability" (though moral individuals would call this a lack of conscience) to look these people in the face, smile confidently and lie to them. He dangle's the carrot" and convinces these unstable people that he is there for them and that he wants to help them go to the next level. His actions are never to help the individual but to benefit himself. He displays numerous anti social personality traits from degrees of grandeur, to narcissism and compulsively lies to everyone in his life. He does not feel bad either. He encourages the members in the office to go out and drink often so they forget about what they are doing with their lives. While Caleb Sims may come off as a genuine person he is not. I have seen him betray and lie to even his closest friends. Anyone educated will easily discover the true nature of his character. Caleb Sims has a very a short temper and is extremely selfish. He does not care about anyone who does not immediately is making him money by selling make up products for his business. This is not just my opinion; everything I have said is undeniable and very easily provable. He will hire anyone to sell make up for him; whether they have a criminal background, are convicted felons or sex offenders. There is no background check what so ever you don't even have to be a legal citizen. It is a 100% undisputed and undeniable fact that convicted violent felons work in his offices. I will admit that these are not most of the people who work in his office. Most of the people are good people. Caleb Sims has mastered a way to keep people working in his business. It is not as complicated as you might think and I will explain how the business works as I myself made it as an "owner." No I did not quit because I was weak or could not do it, and I was not fired either. I quit because I was not proud of myself as an individual with the work I was doing. Nothing about lying to people is fulfilling, and you cannot put a price tag on your morality and sanity. There is literally no way a good person can be good at that business. It is impossible to sell the makeup products without lying to people, and it is impossible to bring people in to work in the business without lying to people. MOST PEOPLE DO NOT WANT THE CHEAP MAKE UP FROM CHINA. They will tell you this is part of sales and it is a numbers game and that you are weak for not playing your "Law of averages" and finding buyers and that you don't know how to hunt and take no's. The truth is that if you are able to sell the makeup successfully, despite its obvious negatives, YOU ARE SO MUCH MORE VALUABLE WORKING A REAL SALES JOB WITH A BASE SALARY, COMPANY BENEFITS AND WORK FOR REAL CLIENTS AND WITH REAL PEOPLE WHO SEEK YOUR SERVICES, NOT ATTEMPTING TO CONVINCE PEOPLE TO BUY CHEAP CANCER CAUSING MAKE UP. AND YOU WILL NOT HAVE TO LIE AND HURT PEOPLE IN THE PROCESS.



Videos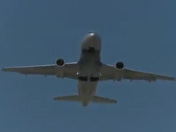 Latest Groups
Today's Mess-Up Photo