Recently Discussed Complaints
1.
(59 mins ago)
Debbie Travis
Debbie Travis does not stand behind her products
4.
(38 mins ago)
Kohl's
Rude employees and unwritten policy!
5.
(30 mins ago)
Indeed.com
This website shouldn't even be online, they are a scam job website
Consumer Tips & Tricks
Latest News & Stories
Latest Questions
Magazine SVC Complaints & Reviews - Magazine Subscription Rip-off

Magazine SVC Contacts & Informations

Magazine SVC

Magazine Subscription Rip-off

Complaint Rating:

Contact information:
Magazine SVC


United States


Phone:

1-800-551-9287




I am being charged $49.90 monthly for magazine services I didn't order. The only information I have on this company is the phone number (1-800-551-9287) which appears next to the charge on my debit card statement. I already have a subscription with "Viking Magazine" and is paying $62.50 monthly for 5 magazine subscriptions.. I suspect that "Magazine SVC" got my contact information from them. I do recall getting a call from a magazine service rep in DEC-2010 from - what I was tricked into believing - Viking magazine, but apparently it wasn't.. these people are so slick. The caller was calling to re-new some of my magazine subscriptions and explained that I still had 30 payments left before the account was paid in full.. and this is where I exploded in anger and was escalated to a "Tier 5" customer service rep.; during this call, I kept referring to the issues I had with them (which include receiving magazines, including Maxim, that I never would subscribe to and not being able to afford another 2-3 year of paying on magazines).. at no point in time did the service rep. tell me, that I wasn't subscribing to this magazine with them, nor that I wasn't paying $62.50 a month to them already.. Remember; I am still thinking that I am talking to Viking Magazine. Well, after almost an hour of yelling, I was mentally tired and caved to the smooth talker on the line. I was promised a "reduced rate" of $49.90 per month.. still thinking it was my Viking payment that was going to be reduced.. but no; I now have 2 magazine charges on my debit card totaling $112.40 per month, and this has been going on for the past 4 months. Needless to say; my bank account is being closed tomorrow, before I go bankrupt.. And I will never ever make dealings with anybody over the phone again. From now on, I will require something in writing (sent to me in the mail that I will have to sign), before I let ANYBODY automatically take payments out of my bank account. Feel free to share any similar experiences you've had (or have) with me kim13sep@hotmail.com . Thank You!

Comments
United States
Magazines & Newspapers





Comments

Sort by: Date | Rating

I am being charged $145.00 for these magazines and no longer can afford it, however when I call the customer service department, i get an answering service then no agents available after being put on hold for 10 minutes. What can be done to stop these transactions? Thanks

CANCEL YOUR CARD! Call your bank/credit card service and explain it to them! Put a hold/block on your card and receive your new one. Trust me, pretty soon the magazine company will be trying to get ahold of you...then you can cancel. Whatever money you still owe, only pay in check or cash. Do not give them your card number!

I think I made a similar mistake with the same people. I on the other hand was duped on my own stupidity. I didn't have any magazine subscriptions and I didn't want any! But...the salesman was so sweet and we talked a lot about school and his family and crap like that (he was an elderly man, so it wasn't creepy flirting). But we held the same spiritual beliefs, he was an old vetran, etc. He was a sweet guy and I felt really bad denying him after he spent so much time talking to me. I shouldn't have talked to him! He was a nice guy, but I wouldn't have known that if I would just have said, "Sorry, not interested." and hung up. Problem solved. But, I didn't. I made an order. Then using the number he gave me (I have since lost said number), I called back 20 minutes later and canceled. The person on the phone said the cancellation had been made, but I have already paid for the first magazines. I should have argued with her...but I am young and stupid.

The next month I received some magazines. Okay, awesome. Then I got some more. And the next month I got even more! I freaked out! I am a college student, living paycheck to paycheck!! But...stupid me decided I enjoyed the magazines...so I just kept receiving and reading. Money was getting even tighter, and then I got a phone call from the company saying that I could pay the total due upfront and save a lot of money: $400-500 (somewhere in there). Well, I didn't even have that much in my account at the time, so I immediately broke in to tears telling him I couldn't do it! I demanded they cancel it like they were supposed to and I was so angry! He then asked if I wanted to switch magazines. I stopped crying and got angry. He explained to me I didn't owe $400 but I would end up paying that much by the end of my subscription. I canceled completely. He explained I would get the last magazines that I paid for. Okay.

I continued to get several magazines. I think they say things like, "You'll receive the ones you've already paid for" so that when they come in the mail, it takes us awhile to realize they're still charging! So sneaky! So I called and canceled my card. They can call me back at their own risk because I will chew them out.

I also Just from no where they are charging me 49.00 and I have 4 magazines I never order . I have not order any magazines period.
Where did they get my bank information! They just pulled it out. I diod not know anything about it.

I also I was charge 40 bucks and I have 4 or 5 magazines. I never ever ordered. I don't have any magazines subscriptions.
This company is bad news. every time I call them they are iam sorrry we are not available.
Also like above the only information I have to contact them is my back statment.

I'm In The Same Boat With This Company, I To Was Charged For Magazines And So I Called My Bank And Canceled My Card, Because I Just Know They'll Be Changing My Card And That Is Not Going To Happen Any More...



Videos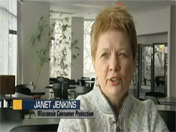 Latest Groups
Today's Mess-Up Photo