Kohls/ Jewelry, Florida Complaints & Reviews - Waiting for ring to be sized

Kohls/ Jewelry Contacts & Informations

Kohls/ Jewelry

Waiting for ring to be sized

Complaint Rating:

Contact information:
KOHLS


Florida




United States




I purchased a ring in the jewelry department at Kohls on may 10. I had to have my ring resized. And I have no complaints about Kohls because the sales people have been great every time I've called. But it has been over a month and still no ring.
I really think that Kohls should think about changing the Jeweler company because it seems like most of the complaints have been about the private company that is hired to do service for Kohls. I was told that all the Kohls send their jewery to the same company and that is why it takes so long. I don't think that is a good answer because if I did not get my work done with in a reasonable time then I probably would not have a job with the company. And so far 35 days and counting is not reasonable. I am paying interest on my Kohls card without the item and I don't think that is fair.

Comments
United States
Jewelry & Watches





Comments

Sort by: Date | Rating

Mother's day is one of the busiest times for the jewelry department, Kohls has over 1200 stores and an entire online shopping community that depend on this one vendor. You are not the only one and by the way when a company like Kohls establishes a multimillion dollar contract with a vendor they can't just dismiss them. There was probably a huge influx of rings to be sized it is the same way at valentines day, I am sure that the Jewelry associates are doing their best but in the end if you are the 50th person in line at the doctors office no matter how many times you say "when will it be my turn" you continue to be the 50th person. . . sorry but that is reality.

That is nice that you can defend the retailer but I have no problems with Kohl's. I am paying for a purchase that still has not arrived and this will be almost 50 days that my ring has been out.. So NO that is "Not Reality". I have heard the same story about Kohl's having 1200 stores and online stores and they send their jewelry to the same place. I am tired of hearing it. I understand that it gets busy but it is NOT REASONABLE to wait this long.
Department stores hire seasonal help for the Busiest times like the holidays and that is what a multimillion dollar company that cares about their customers should do because it is the busiest time for their busniess.

SO again This is a warning to customers if you are getting married or getting engaged, you may have to wait over 50 days for your ring... AND I am not the only person who is waiting for my purchase as the retaildefender stated. So to the retaildefender thank you for your response but you should be in my shoes and wait, , and wait and wait.. then talk because from your response to me and your strong personality (which is a good thing), you will not be happy with waiting 50 days for a purchase over $900.

You don't have to be paying interest on the item on your Kohl's card, first. You could have paid the item off in full. Second, as a jewelry associate at Kohl's, I can tell you that I am specifically instructed to tell customers that it will take no less than 8 weeks to get a ring sized. There are, of course, times of the year where it will take less time and rings may come back in 3 weeks. However, Mother's Day, Christmas, Valentine's Day, etc are all WICKED busy times for jewelry and that means lots of rings to be sized. For future reference, you can order the size you need online and only have to wait for shipping time, not sizing time.
I'm sorry that you've had to wait so long for your ring, but the associate should have told you up front how long you would have to wait. I can tell you that I would usually be the last one to defend the company because they don't treat their employees well, but I will tell you that it's not Kohl's fault your ring has taken so long to be sized. Do your research and post a complaint against the company that actually does the work. Since you said the ring was over $900, I know that you didn't have to even pay for your ring to be sized, so don't complain about the time it's taking. You wouldn't want the company doing the work to rush through every job and have awful quality work would you? Even if it meant getting your ring back in four weeks versus 8???

I had the same thing happen to me. It was before christmas when I sent it out and they told me it would be a month and a half because of the holidays, it was completely fine! It was an anniversary present and I really wanted it back, do naturally I was counting down the days. It was 6months before I got my ring. After several phone calls and "it should be in next week"s it took 6 months to come back THE FIRST TIME. I was fine and just exited to have it back. Someone called and I came all the way to the store (I loved 30mins away from the Springfield store and I live in Fairborn Ohio) only to have a manager greet me at the counter. He then said "I dont know why they called you before they looked at it" and my ring was distroyed and melted. I had to get another ring at same price, which I wanted the same ring... But of course, they had no more anywhere... So I ended up with a ring cheaper than the one I had got 15%back off my ring and a completely different ring, wait for it... After 4 mo tha waiting for that one to come back from being resized. Very sad experience and it ruined my financés beautiful gift to me on our 5 year anniversary. And after all that I didn't yell or complain, just will know I won't go back to ask them to send this ring away for anything. We should've went to Kay's.



Videos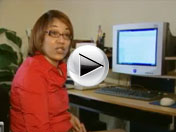 Latest Groups
Today's Mess-Up Photo