Share with Others
Recently Discussed Complaints
Consumer Tips & Tricks
Latest News & Stories
Latest Questions
Keen.com Complaints & Reviews - What a farce

Keen.com Contacts & Informations

Keen.com

What a farce

Complaint Rating:

The reality of morally, psychologically bereft people grossly overstepping thier ability to truly see what is best for others continues to be one of the dark and sick aspects of modern culture in the form of psychics on the net.

One of the so called readers I spoke with on Keen.com, who told the same ultimately destructive and similar story many others did while "reading" the same topic, when confronted ... (she is "rated" as super wonderrful ) erupted, spewing, with a great deal of energy, a stream of very very sick, dark, vile and destructive negativeity. This is someone who is always piously talking about god and Jesus, an obviously thin veneer of decency and spirituality which covers up a deep well of the most vile, poisonous, destructive psychic contents. I knew these people were a big joke by that time already, but even I was a bit shocked by that.

C.G. Jung taught us well, the dark aspects of the psyche, if not brought to conscious awareness, saturate the life of the person.

As in Adolph Hitler. You we know, Hitler was into the paranormal too. Like many online "psychics", he wanted to use it. Just having some ability does not mean a thing about the quality of the moral or psychological competence to help others. That is a whole ball of wax which is clearly lost on 99% of these people who are are not equipped to recognize their own limitations, need, greed ... etc. or even worse who deliberately damage others for spite. One prominant Keen.com pcychic, Empress Dawn, described that to me in a letter about her bretheren on Keen.com doing precisely that after I confronted her regarding her morally backrupt "readings." Most of these folks are using half baked intuitioin without moral or psychological competence. They often damage people with grossly impoverished "readings" or, (giving her the benefit of the doubt, ) damage people without even knowing it.

Easy money engages lizard brain which seamlessly overrides moral and psychological "super ego".

Comments
United States
Products & Services





Comments

Sort by: Date | Rating

Majority of the people who advise clients on Keen and Liveperson are not authentic and do not have your best interests at heart.

They are out to make a buck, and will tell you what you want to hear so you come back for more.

If there are real ones on the site, they are few and far inbetween.

Keen and Live Person are notorious for turning a blind eye to unscrupulous behavior, as long as a a reader is turning them a profit, especially Liveperson.
They are also known for ripping of their own readers.

BEWARE-ENTER AT YOUR OWN RISK-PROTECT YOUR WALLET AND YOUR EMOTIONS/

Amendment to above:

Liveperson is known for ripping off their own clients-and bilking them out of money owed to them.

Keen does not test anyone for anytype of ability-dont believe me?

Go sign up for an account, make up stuff-you will get an account and be then you will be able to take calls-unbelieveable! They give you hints how to get customers, tell you how to keep notes on customers as you read for them, thats why when you call back they remember so many details, they are on a log! Shocking, but not really. Just a con artist operation!

I was reading through this and I agree 110% about Keen.com especially. All I have ever gotten was "readers" attempting to get extra money from me because I needed to rid myself of the "dark forces" and negative energy surrounding the situation. What really did it for me on Keen.com was when I reported the harrassment about being egged on to leave "feedback" extra money extra several readers had me blocked my Keen! No joke. Oh and don't even bother trying to get a refund from them either, majority of the readers are super fake, they read from scripts or they are just out to get extra money. It is a total waste of time overall.

I agree! Keen is a complete scam! Take "magical Sandra" for instance... She does accept new callers... As long as they have read with someone in her group... Then she can shock & amaze you with how much she knows about you. It's a total con! They keep very detailed notes, they are not psychic, they share client information!

Thanks a lot for those feedback, which help me wrote the Keen Psychics Review: Something you really don't know about Keen.com: http://psychicpowernetwork.org/keen-psychics-review-something-you-really-dont-know-about-keen-com/

it's not only the readers (a lot of them) that are unprofessional, keen customer service tops even them. they don't honor the "gifts" they mail to you, they don't even try to help you and the so called managers (jesse) don't bother calling you back if you try to reach them the whole company is a fraud. so is liveperson, i know for a fact they hired somebody who is a fraud, i contacted them but they don't care. oh well.

I am a reader on Keen. I have also had many readings on Keen. There are genuine psychics there, but there are also fakes - no doubt about it. But in life, you will be ripped off if you don't choose in a discriminating manner. I do know that some psychics share information, but others, like myself, maintain integrity and do not. Most of the NEGATIVE feedback is not from genuine clients, but from other advisors pretending to be actual clients and then undermining another's business.

Keen is NOT a complete scam. There are people legitimately doing their spiritual work on Keen. But if you use Keen, then you have a duty to be careful how you spend your money, just as you do in real life. Keen customer service treats their clients and their advisors horribly - there is a guy named Nick who is incredibly rude.

OMG i just want to know if my predictions about my ex boyfriend is going to come back or not? they all have told me he was and have given me different time frames. if he doesnt ...any way i can get my money back b/c i think it's too late to get it back to the 72 hours thing on their website

I'm a reader on Keen, have been for many years. I love it for the most part. If you believe that someone who is truly and legitimately psychic would talk to you about your "insert type of issue here" problems for $4/min., then I don't really know what else to say.

I charge very little and I enjoy what I do. I believe that I genuinely do help people, but yeah, I'm there to make money. When you sign up for Keen, the membership agreement says that Keen is for entertainment purposes only. If you choose to think of it in another way, that's your issue.

As far as I'm concerned, if all you do is save your relationships with your girlfriends because you aren't always calling them and whining about your man/kid/boss, then it's probably worth the $20 or whatever you throw down every so often. If not, then don't call. But don't expect a REAL psychic for $50 or even $500. No, thousands of REAL psychics don't sit at their houses 24/7 waiting for Joe Schmoe to call them for $x/min.

Real psychics are very well off because they charge giant corporations and extremely rich individuals a premium for their services. Are they actually "real" or just very good at pretending to be real? That's probably not a question that will ever be answered. But either way, hopefully I've clarified that they aren't accessible by telephone for a couple hundred bucks.

Now hopefully less people will be so disappointed with their experience on Keen, if they decide that it's right for them.

Btw, telling people that they have curses on them or need to have a spell cast or something like that is against Keen's TOS and any readers trying to tell you things like that or demand extra money for any illegitimate reason should be reported to Keen. It's not about ruining people's lives and stealing their money.

IN-PRINT THE PICTURE IN TO YOUR MEMORY. This is Blessed on ext. 022906170 on Keen. Real name Whip J. Wilson of Lincoln, NE. Look iot up. This is a transgender of the worse kind in body, mind and soul. Scam artist on dating sites. When my wife lost her sister and went on Keen for support the devil met her. It was Blessed one aka Whip J. Wilson and he was after the money. When my wife told me I went searching for this person and found na e. bd, addy and all. Went to Lincoln police and ask for a criminal check and received a positive check. We are in process to file a civil law suit over it. Be careful and use your own intuition.




Keen, as a whole, is a corporation. They are in the money business. Period. They do all it takes to make money. They provide no customer service. They offer this "feedback" tool BUT if you leave negative feedback and the reader complains, Keen removes that feedback so their precious readers, who make them lots and lots of money, can have high 5 star ratings. So they don't screen readers...the feedback is the so called screening process. But they delete bad feedback. In the meantime the readers have this internal system of tracking callers who dare to leave them negative feedback. He they post it to each other and write horrible things about callers...but the Keen Corp allows this. Callers can't delete the horrible things readers write about them. No, Keen allows that. They just don't allow callers feedback to remain if it is negative if a reader calls customer service and asks for it to be removed.

At the reader level...they too do not care about you. They will say they care, they are your friend, they will guide you, you are blocked, etc. it's a crock. Things get tough in life at times, things don't work out, you need to talk...call a friend. It's free. These people are not helping you. Somewhere in the entire lot of Keen readers I would guess that there are some legitimate folks with a gift but they are few and far between. Anyone can sign up to be a reader. You or I can do it. Keen does not care who registers to be a reader. They keep a large portion of the "X" dollars per minute. They want as many readers pulling in dollars as they can get.

Add to it those they may be legitimate but have an "I am better than you attitude". So while supposedly helping you, they are beating you down, making everything out to be your fault, building more insecurities, thus hoping to suck you in more. I speak from experience...White Wolf Woman was who beat me down. Funny, her predictions, regardless what the subject was about and there were multiple subjects, never came to pass. Her reaction, if you dared to say you said this would happen, was to get angry and then blame you. She is never wrong...in her own twisted mind. She is higher than thou. She is a spiritual being, a teacher, a healer?????? Yet she cannot handle bring wrong, she blames others if she is wrong, she diminishes those who question her work, she gets angry and then beats you down and tells you how you have failed on your spiritual path and that is why her predictions haven't come true. She is a big piece of work...and then she pulls the "I am tasking my shovel and leaving the sandbox" move...otherwise known as blocking on Keen. This way she doesn't have to hear someone tell her that her predictions have not come to pass. This woman is a legend...in her own mind.

Anyone reading this...please...save your money. Keen is no good, especially for anyone going through an emotional issue bc you are vulnerable and will get sucked into the vortex of is hell.

Be well all

Yes there are a of fakes out there and companies that ware house so called psychic services should be a very big red flag. The proverbial sword swings both ways. That is to say most of these Internet companies that offer the services of many different psychic are not concerned with the quality of the readers or the services they perform. So in short consumers / seekers of advice need to be circumspect and discerning about who they hire or engage with for these type of services. No reader should ever have the attitude that they are better than you as this defeats their own abilities as a reader, assuming the reader has any at all. Aside genuine talent a good reader must have bed side manner and ethics just as any medical provider must have. There are genuine readers out there who would like to help people and make money as well however the vast majority of Psychic mills are a rip off.

keen ripped me off i told them 6 dollars why in the hell did the debit over 550 dollars causing me to have an over draft when i spoke to customer service they told me they would do a credit card refund whi8ch will take 5-7 days

I read birthdays including the year you are born. I can give a reading better than most. And I don't use "psychic ability" i am intuitive which helps my readings. If you want a free reading email me at rxtweeter19@outlook.com. I enjoy doing it free for people. I have been told I should do it for money but have never charged anyone for it. I think it is terribly sad when people that can't afford to get a psychic reading are calling these phone lines and paying up to 20.00 per minute. If you can afford it is one thing but if you can't that is a real shame.

I read with Keen and many readers over the last year. The worst one is WaterQueene. She talked over me, told me to shut up, and was very egotistical. I did get a refund, but that's only because I spent so much $ calling the other frauds. Yes, I was vulnerable and going thru a lot and they just suck you in more and don't care but pretend they do. My mom finally said talk to a traditional counselor which I am. Much cheaper and better. I have met very few readers on this service, or others, who are real, caring and decent. Oh don't bother to call CA psychics either...I dared challenge Bellina and she got nasty and told me I wouldn't be happy for 3 yrs. WHHHHAAATTTT?



Videos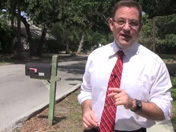 Latest Groups
Today's Mess-Up Photo