Share with Others
Recently Discussed Complaints
Consumer Tips & Tricks
Latest News & Stories
Latest Questions
Jordan's Furniture Complaints & Reviews - NEVER will I do business with this company again

Jordan's Furniture Contacts & Informations

Jordan's Furniture

NEVER will I do business with this company again

Complaint Rating:

We purchased a Simmons King size mattress and Box spring last November from Jordan's furniture. The thing has sagged on both sides and we are sleeping in valleys with the center of this mattress higher and firmer than the sagging part. the side of the mattress is also sagging outward. We called customer service and they came out and looked at the mattress. for this manufacturer the mattress is within specs. They claim it must have an indent of 2" before it is deemed Defective. Although they told me that other manufacturers have only a 1" tolerance and yet another is only 3-4" . A good bit of information to have when BUYING.

I asked the sales person when we purchased the mattress about sag since this is a no turn mattress and I was told there would be no problem. Now Jordan's has told me that when the indent reaches 2" they will provide us a store credit and let us buy another mattress. Since the indent is 1" in just 6 months a reasonable person would expect it to reach 2" during the ten year warranty period. But they are telling us we must continue to sleep on this crap until it gets even worse.

NEVER will I do business with this company again.

Comments
United States
Furniture

More Jordan's Furniture complaints






Comments

Sort by: Date | Rating

You seem misinformed. NONE of the Jordan's mattresses have a 2" tolerance before it is replaceable. I know because I asked and read the information provided when I shopped there. BTW, it's a manufacturer's warranty--not a Jordan's warranty. You know, like when you buy an Ipod at Walmart and have a problem with it, Apple is the one who services the product. This is all 'Consumer 101' stuff. I've been shopping at Jordan's for years and have had great experiences every time.

Well, JoJoz, your experiences have all been great because you haven't yet had a problem that you needed corrected! I, too, have been shopping at Jordan's for years and had great experiences every time until I bought a $400 twin mattress and foundation that turned out to be of very poor quality and defective. When that happens, you get to see just how "great" a company actually is by whether or not they stand behind their product..."Business 101".

The mattress I purchased is marketed as Jordan's version of the Temperpedic. They call it the Viscopedic Jr. Within 6 months of the purchase, my teen was complaining about being able to feel her hip bone touching the wood in the foundation. I actually ignored her at first because kids complain a lot about everything. However, it didn't take long for me to notice that this large piece of sponge that is wrapped in a mattress cover and sold as a mattress was visibily concaving inward and losing any resembelence of a normal mattress. I pulled out the Custom Mattress Collection Limited Mattress Warranty Service Policy and called Jordan's customer service. They arranged for Premier Inspection Company to come to my home and inspect the mattress and foundation. The day of the appointment, I helped my teen take off all the bedding to make sure she had nothing behind or under the bed that would get in the Inspectors way. When I did this, we also lifted the mattress off the foundation and found the problem. Through the mesh that covers the slats in the foundation I could see that several of the slats were broken...no wonder the sponge was sinking! And, no, it didn't happen from anyone jumping on the bed, those days are well behind children when they reach 17 years old. The Inspector came and used a tool to measure the concave of the mattress which was more than 1.5" and took photos of the broken slats by pulling the mesh away from the wood frame to get the lens of the camera into the hole and take the pics. Two weeks later, I received a letter with a 10% coupon to use on my next purchase from Jordan's (ya right) telling me that my "sleep system is not defective under the terms and conditions of the manufacturer's warranty". BTW, the "manufacturer" is Jordan's Furniture. They went on to say that my "sleep system is designed to conform to the body's natural shape over a period of time", "are considered normal", "and enhance the performance of the sleep system." However, they failed to address the broken slats in the foundation and how that would impact the sleep system design or performance. Once again, I called Jordan's customer service and spoke to "Joe" who reviewed the Inspector's report. I was informed that the broken slats were not due to any defect of the wood which is the only reason covered by the warranty. Based on my 52 years of owning beds and never having experienced broken foundation slats or heard of any for that matter, the evidence clearly indicates that the wood or the manufacturing has to be defective. Nevertheless, Jordan's is the one with the power because they have my money along with an Inspector that is paid by them to support their reason for not standing behind their product and all I have is a piece of crap that cost me $400!

So...I'm off to the Attorney General's Office and Small Claims Court to file a Consumer Protection Act (c 93A) complaint against Jordan's Furniture. At the very least, I am going to make them earn my $400 responding to my complaint and sending someone to court. They certainly don't deserve to be able to keep my $400 for the piece of crap they sold me that is not even worth a buck. Just like Jack, I will NEVER do business with Jordan's Furniture again. In addition, I will make sure that I tell everyone I know not to buy anything at Jordan's. Just how much do you think that will cost them? I think that answer can be found in "Marketing 101"!

i just saw the ownor of jordans furnture he try to tell me that his losing money on delivery at 100 pop i dont think so i bought matress there allso there very exspence

My wife and I bought three rooms of furniture. Bear in mind, we do not have any kids. Within the first eight months, the kitchen table started to come apart; hardware for the corner leg broke-off. The bedroom posts have threaded hardware to keep the posts together, all came apart. Total money invested in all three rooms exceeded $9, 475.00.

Hey Barry, F-You and your Red Sox Promotional Gaff. Where's Eliot ??

I also had a problem with their furniture- we went to the store and picked out the "cart table" to go with our leather sectional- we didn't want anything too high, so 16" seemed perfect compared to the standard height, we liked the looks of the old cast iron wheels and end pieces, and were looking forward to a unique piece of furniture. They do have a disclaimer stating that these are "original" carts and no 2 will be exactly alike- the sales person told us that one may have 4 boards on top, and another may have 5, etc...that didn't begin to explain. We got it home, opened it up and even my 13 year old son said it didn't look anything like the one in the store. To start, the nice "antique" cast iron hard ware was very thin sheet metal, painted black- no character to it at all. The large cast iron wheel was 3" smaller and the smaller wheels were 2 1/2 " smaller, the height was barely 13"- not 16", and it was 3 " shorter in length and 2" smaller in width. It looks like cheap doll furniture. On the Restoration Hardware site they offer a similar table, but offer it in 2 sizes- with the difference between the 2 being the difference between the size of mine and the one in the store. They have offered to let me bring mine back as a courtesy and they will send another to the pick-up so I can check it while I'm there, saving me the drive it's the same, but it's a big inconvenience and they won't even put in a request for a table of similar size to the one in the showroom. It's like a cheap knock-off of the one in the store, but for the same price. This is the first time I've really been disappointed with a product or service from the store, and I really expected more.

I boycott Jordan's now due to the finance company HSBS affiliated with Jordan's that offers no interest payment if paid in 6 months. Paid all my months then the HSBC held my check for the last payment and charged me full interest!!!
I have never missed a payment on anything in my life and have perfect credit! Jordan's was zero help with this and said "Oh well" the HSBC people were horrible, they did knock the payment down by half but it was BS all the way! BOYCOTT JORDAN's and tell all your friends NEVER deal with HSBC as they are rip off artists, liars, cheats and steal money from hard working people.

My husband and I furnished our whole living room at Jordans furniture. Right around the 5 month mark the leather couch that we paid $1000 for started to sag. Called customer service about the issue and they sent out an inspector that agreed with me that vinyl strapping is not the best foundation for a couch but it is not defective under the terms and conditions of the manufacturer's warranty". BTW, the "manufacturer" is Jordan's Furniture.
When I phoned customer service to ask about the out come of the inspectors report. They also said the couch is not defective. I spoke with a supervisor that agreed to pick up the couch and bring it into the warehouse to stuff it better. We will be without a couch for a week. They just called yesterday to tell us even if they restuff it the couch will probably have the sinking feeling it has now. They offered a credit with 20% off because of the usage the couch has had. Who are they kidding as I am sure they will resell this couch in the scratch and dent section at their store. We would have to purchase yet another couch and spend more money there. No THANK YOU! They do not stand behind their products. I am posting a photo of the underside of my new couch. Plastic webbing is the foundation. All for $1000? I am dissapointed with Jordans furniture and will never purchase another item at this store. Go to Bernie and Phylls
Boycott Jordans and please let your friends know to really check out the construction of the furniture they are spending their hard earned dollars on. We are making Barry and Elliott really rich :-(

I 'm in the boat as the original complaint. I bought a Natures Rest foam latex mattress and have a 1 inch sag in it. It was 3/4 of an inch a year ago when the rep came and measured it. At this rate in 2 more years I'll finely something to complain about. $2500.00 down the drain because my back can't wait any longer.
When I first starting going to Jordon's 20 years ago it was family owned and they cared about their reputation and it was the first place I always went when I was looking for furniture, now I won't walk thru the door again. Since Barry and Elliott sold out to Warren Buffet it's just about the bottom line. Barry and Elliott always did whatever they could to make things right if were possible and didn't pass it off to the manufacture. At least Elliott had a sense to walk away, Barry shame on you for still hawking for this guy. I too am going to Bernie and Phylls.

I also bought a mattress from jordans that did not last one year before breaking down. After many attempts to get my money back I resigned to the fact that they were not going to budge. I went to the Jordan's store in Reading needing a new mattress and the only deal they would give me is 10 % off. Even after I had bought a mattress set at Jordan's that broke down they would not give me any kind of deal. 10%, what a slap in the face! I went directly to Mattress Giant and bought the same mattress for 33% less than Jordan's. Thier mark up on furniture is 300%. Screw Jordan's!

although i have bought mattresses from jordans, one of them had a huge sag in the middle after 6 months. a tech came out and looked at it, later confirmed i was a defect and they replaced matress, altho i upgraded to a better one for the price diff.
however i have recently bought furniture there. The 1st set on deliver both leather couches were ripped, they said oh we will fix it, tech comes out and says we cant fix the leather. 2 DAYS OF work time wasted !!! So they let me choose another couch and loveseat. So this time i waited 6 weeks for new furniture, delivery comes and bring new couches in only to see the power recliner is BROKE ! SO they now have a tech come out and look at it. orders a part and they promise a rush on part - 2wks..i call and call. part comes in 5 weeks later. WTF. THEN they say Oh we cant get a tech out there for another 3 weeks to install it, at that point i went off on there CS..and she scheduled the repair for 2 days later. So now the tech comes out with part for sofa, takes 2 1/2 hrs to install it, and wow problem NOT FIXED..total waste of 2 more days of work for me and my time..So now they offer to replace the pwr recliner couch. AND im now waiting anther 6 weeks for a new couch to come...
I WILL NEVER SHOP AT JORDANS AGAIN !!!...OH and did i mention the delivery guys broke a picture frame and scratched hardwood floors !! the deliver co. did pay for picture frame thoght..
So you would think customer svs would of called and apologized for all there damaged items sent to me or compensated me somehow.. i lost 5 days of work waiting for there delivery and repairs..total bs... i have spend thousands of $$ at that place, they just lost a good customer !!

There is nothing like coming to a complaint board to feel better about your own problems. :-)

I bought a king size sleigh bed and Simmon's BeautyRest mattress at Jordan's about 5 years ago. Within a few weeks, the support legs under the middle of the bed collapsed (2 out of 3). I'm industrious and handy, so I replace them with sturdy blocks of 4x4 wood, rather than the flimsy metal. 4 years later, the side of the bed collapses on me. Poor engineering. I pull it all apart, replace and repair the broken bits as well as adding more support to my wife's side of the bed to prevent this issue with her in the future. (keep in mind, I'm 6'2" and 170lbs. Not overweight at all). Now it's only been a year and I'm taking the bed apart to store away and I find her side had completely broken down and the only thing holding her up was the extra support I added a year ago.

I have to say the overall product was poorly designed. It was pretty, and easy to take apart and put back together, but I don't really rate those as the most important things in a bed. Something I want to set up once, and sleep in comfortable (and safely) for 10+ years. Solid support and parts that don't break down would be higher on my list of features in a bed. This bed was junk. Expensive, pretty junk. But junk all the same. I'll have to custom make my own sides and supports if we ever want to use the headboard and foot board again.

The mattress was a major disappointment as well. All these mattresses advertised as 10 year, or 20 year lifetimes. This one started sagging after 2-3 years. There was a literal hump between me and my wife. It's only been 5 years and we are throwing out a $2500 investment. This bed cost us $500/year. We are going back to my old Queen size frame which is better designed and still holding up fine, even after a lot more abuse. I bought that for a fraction of the price I spent at Jordan's.

All that being said, we've bought a lot of other furniture from Jordan's over the years and it's all been well made and high quality. No complaints there. Just steer clear of the beds!

I suppose I'm not frustrated like the other consumers here, because I didn't try to go back to Jordan's or expect anything from them. I just fixed stuff myself if I could manage it. Less frustrating that way and you can trust your own work.

Wow you bought a 400 sorry make that the cheapest piece of crappy mattress available and got what you payed for. Well that settles it. I know can no longer shop there because someone who makes poor decisions can't take credit for them. Now where will I shop. I bought a 4200 dollar couch and I love every inch, as for the 4500 dollar bedroom set unbelievable. AMAZING. But since you make bad decisions I now have to suffer too. Oh suicides. Hey try bobs I'm sure there discounted junk will be up to your standards.

Also if you were unsatisfied right from the start. They offer 7 day return on most items no questions asked. Smarten up dummies. Choosing poorly is your fault not there's. And the 1000 dollar junk couch is the same as any other 1000 dollar junk couch. But hey good luck with that. AND USE YOUR FUCKING BRAINS FROM NOW ON.

I used to be an inspector for Premier Inspections, LTD. if you want to know how to get your mattress replaced, contact me. Uniden4@gmail.com

We have having the same issue with Jordan's furniture. We bought a very expensive mattress with Jordan's after we went through their sleep test, etc. It is horrible - and sinking as we speak. Both my husband and I have constant back aches. I called Jordan's and they are not willing to do anything as it has not sunk enough. We only had it for 3 months, and it already sunk 1 inch. We were told we need 2" for it to be defective. Does that mean we have to live with back aches for another couple of months before they will do anything. We too purchased from Jordan's because we thought they pride themselves in customer service. Obviously it's all a fraud to get business. We are still working with Jordan's on this - we plan to continue to escalate. However, if we don't resolve this - we will NEVER buy from Jordan's again either.



Videos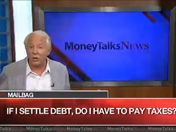 Latest Groups
Today's Mess-Up Photo