Share with Others
Recently Discussed Complaints
Consumer Tips & Tricks
Latest News & Stories
Latest Questions
Jim Laabs Music Complaints & Reviews - Rude and deceitful

Jim Laabs Music Contacts & Informations

Jim Laabs Music

Rude and deceitful

Complaint Rating:

Contact information:
Jim Laabs Music


United States


www.jimlaabs.com


On their piano web site, they list many, high end, quality used grand pianos- such as Steinway, Bosendorfer, Bechstein- etc. and they have the Steven's Point address on the same site to make it look as if the pianos are located in WI. I called the night before to get a quote on the Bechstein- the salesman was very unfriendly and sounded "put off" that I called and asked. He said he would call back and never did. The next day- I drove all the way to the store (a 1.5 hour each hour)- only to find out that all of the listed pianos are supposedly located in their Minnesota store. He then suggests that I look at their pianos in stock- which were not what I had in mind- and I said I was not interested. He then proceeds to say, "Oh, so Schimmels and Mason and Hamlins aren't good enough for you, are they?". I then said, "Well- I was really interested in looking at the pianos on the web". He then says, "whatever", and walks away. He was the most RUDE, UNFRIENDLY salesman I have ever encountered and Jim Laabs purposefully makes the web site look as if the pianos are in their WI store when they are really in Minnesota. I think it's their way of getting customers in the door to look at the inventory they do carry- which- doesn't come close to what is listed on the web.

For that reason- I will never give my business to Jim Laabs Piano. I heard bad things through the years- and now with my personal experience- I know why.

Comments
United States
Arts & Humanities

More Jim Laabs Music complaints






Comments

Sort by: Date | Rating

I agree! Very rude employees! I suggest that you avoid Jim Laabs Music even if you are considering them for a band rental! I have had nothing but problems with my daughters band instrument and had warnings not to go there. Band teachers can advice you as to the best places to purchase or rent an instrument and this is not one of them! I am very disappointed!

Easily the worst customer service experience of my entire life at ANY restaurant, store, etc. that I've EVER been to. I went in there with my girlfriend to browse sheet music and play piano. I'm a former music major, and know my way around a piano. I started to play, and was yelled at loudly and rudely by the owner. I thought music was supposed to be played in music stores? I guess not. My girlfriend very politely and calmly told him that if he wanted customers, he needed to treat them with respect. Instead of a sane response, he sweared and cussed at her. Not only did he swear and cuss, but he did so in front of a mom and her 2 children, probably aged 3-7. I came to her defense, telling him that music stores are generally places where one plays music, and that he had to apologize to my girlfriend. Instead, he called me names I can't type on here, and kicked me out. I honestly thought he might hit me too, it was that bad. Everyone should boycott this store until there is new management in place. This was one of the worst experiences of my life, and I will make sure everyone I talk to steers clear of this terrible place.

I saw a pair of accordion straps sold by Jim Laabs Music on Ebay. The straps were advertized as "ALL leather". Just what I wanted but they didn't take Paypal on auctions. So I called the store and placed the order with Troy Laabs. I got the straps 2 days later and rather than being leather, they were VINYL, "leatherette." I called the store and was told that the straps were still a good deal at what I paid, even for vinyl. I tried to tell Troy that I ordered (and paid for) LEATHER straps, not PLASTIC ones. He said that he didn't want to hear it, and that vinyl was better than leather for wear and durability. Right. He said I could "upgrade" to the original leather that I ordered for $80.00 - what a ripoff! Then, while we were talking, he went onto Ebay and changed his listing to say "leatherette" instead of the original "ALL leather" that was advertized.

Yes, this store needs to be boycotted. They employ false advertising and they are rude to customers, trying to tell me what I want and what I don't and that they aren't interested in what I think of their business practices. They ripped me off for $41. I'll spread the word far and wide about these crooks.

I'm so glad the word is spreading about these indignant jerks. They ripped me off when buying a trumpet in 1998. Said they had a certain model, I ordered it, and they sent me a different model. I called them, told them what happened, and the response, by Mr Troy Labbs, was a snarling, condescending "Did you play the horn? Do you like it?" I guess he was trying to imply that it's "good enough" and that I should just shut up and keep it even though it was not the model I though I was getting. After a little back and forth, I asked what the deal was, "Is this a legitimate business" and his response was "Are you a legitimate customer?" Then he told me to hang on (I thought he was going to hang up on me) he got back on the phone and told me calmly that they made a mistake and to send it back in exchange for the correct one. He said he would send me a UPS call tag for the shipping. Well, sometime later I called to see if they had sent the tag. He said he did. I asked if there was any number and he said they're wasn't. At this point I simply gave up. I knew he was full of it. I used to work for UPS and they don't do anything without a number. Reported them to the BBB in Wisconsin. Received a report of the complaint. The follow up to the report was interesting, with Mr. Jim Labbs himself stating in a signed statement that "...they even sent me a call tag to cover the shipping." Well, Mr. Labbs, I'm still waiting for the call tag, jerk.
Please spread the word far and wide that these people cannot be trusted. How they manage to stay in business with duplicitous, dishonest and simply downright BAD business practices is beyond me. Oh wait! It's probably by hoodwinking people like me. I've also read to beware of them because paypal won't do business with them any more either.

I am so glad the word is finally getting out about these jerks. They ripped my off when buying a trumpet from them in 1998. I thought I was getting certain model and they sent me something different. I called to let them know and Mr. Troy Labbs indignantly and condescendingly said "Oh Jesus Christ, did you play the horn? Did you like it?" I guess he was trying to imply that I should just shut up and keep it even though it wasn't the one for which I paid them. After a little back and forth, and him complaining about the 30 minutes we spent on the phone when I was considering purchasing the horn he probably didn't even have, I asked if they were a legitimate business and his response was "Are you a legitimate customer? He then sighed and screamed "oh hold on!" I thought he was going to hang up on me, but he came back and calmly said that I was right and they made a mistake. He said he'd send me a UPS call tag for the shipping. I asked him for the number and he told me there was no number. That's when I knew I was screwed. I used to work for UPS and know they don't do anything without a number. So, I reported them to the Wisconsin BBB and received a copy of my complaint stating that they would investigate. A follow up came months later, containing a signed statement by Mr. Jim Labbs himself, saying that "... we even sent him a call tag..." Well, it's 2009 and I'm still waiting for it. How they continue to operate employing despicable, disgraceful, deceptive and downright BAD business practices is unbelievable. I also read somewhere that they have ripped of lots of people through Ebay, but you wouldn't know it because they routinely comment positively on their own listings that they "appear" to sell in order to make it look like they have legions of satisfied customers. They have also been banned from Paypal. Please spread the word far and wide about these clowns. In short, they don't deserve anyone's business.

Here is troy's card :D and his email address is troy@jimlaabsmusic.com

If the upload doesn't work again, use this link - http://img88.imageshack.us/img88/8799/troy.gif

Thank you for this page. I was considering buying a $2300 flute from them and did the usual pre-purchase Google on the businesses name. Thankfully this page came up and I have been warned off. Thank you, thank you.

Called to get the "best price" on an Amati contra bassoon, and was transferred to Troy (Laabs), who informed me that the "best price" was $370 MORE than the price currently listed on the website. When I asked him how that could be, I got a helpful "I dunno" and he said he'd be changing the price as soon as he got off the phone. When I joked about getting my order in before he changed the price, he told me to piss off (his exact words) and then he hung up on me.

Worse than rude, and liars on top of that. I'm actually glad I found out before I actually ordered something.

Stay away! Stay very far away!

NEVER BUY FROM THIS COMPANY!!!
these people are just plain rude, with no sense of what business or customer relations are...they a clueless.
i ordered a concertina from them...about two months ago...big mistake!!
after almost two months of "it should be there in four days"..."it should be there today"..."oh, it was just sent out today"..."oops, it was sent to your address and came back...oh, the city part was wrong"...sent it to a city about 150 miles north of me. i requested over and over again a tracking number and was told cooly..."there is no tracking number." duh.
i do not want them to send it to me now via the postal service, but ratherUPS..."no, " says jeff, "the postage is already paid to resend it." i don't care, " says i, "after such a trial and all the trouble and delay with the deliveries, i just want you to pay the extra cost and send it UPS." he says "ok." i called him back to have him send me the ups shipping number and he said he is sending it through the postal service, "which is already paid."
can you believe this????
NEVER BUY FROM THIS COMPANY!!! they do not give a hoot about customers!!! i cannot imagine that they have any regard for the instruments that they sell.

I'm in California and I just phoned this organization after speaking a to a REAL piano professional in New Jersey. So much for midwest hospitality. What an incredibly rude person in their so-called "piano department!" These people are hicks. Steer clear!

Absolutely DO NOT do business with Jim Laabs Music ! My experience with them is by far the WORST experience I could ever have imagined. I'm going to take a moment and expand on this. I knew Jim Laab, the father, when he ran his music store in Milwaukee. I did a lot of business there. He was a nice man ... a bit strange, but he would shake your hand and thank you for doing business with him. His son Troy runs the company now, along with Jeff. These are the two primary people that most of these complaints are about. Be certain of one thing ... compared to Jim Laab the father, with his son Troy, the apple fell VERY far from the tree. Troy, if you are reading this, and Jeff as well, both of you ought to be ashamed of yourselves. You are both poor excuses for human beings. I can't imagine, in the small town of Stevens Point, that you have many friends ... especially if you treat people in Stevens Point the same way you do your victims ... whoops I mean customers. I could go on and on with this post, but scum doesn't deserve any more of my time. ... You know who I am, don't hesitate to call me to discuss this further ... if you have the balls. Jim

They are a ruthless bait & switch rip-off outfit.
Troy Laabs at Jim Laabs Music sent me two damaged music stands and refused to replace or refund them. He actually suggested that I should repair them myself, and took no responsibility at all. He was rude and unhelpful throughout, with constant bait-and-switch behaviour. Very arrogant and manipulative. It seems this store is in the habit of just taking people's money with no regard for customers.
I got my money back in the end, but only by contacting the bank for a refund to my credit card.
NEVER buy from Jim Laabs Music.

This is my worst shopping experience ever since we have lived in this country for about 12 years. The store (Jim Laabs Music) has an advertisement of at least 2 products that are not available although still available on their website. The sales person (Jim or Jeff ?), who seems to be the one in charge of piano sales in their Stevens Pint WI location, is extremely rude in attitude for customer inquiries.

I called on Aril. 6 to ask about the 2 pianos listed on their website but I was told those are not available. However those are available on their website and you can even add the pianos to the shopping cart to check out. Below are the websites showing the products still available.
http://www.jimlaabsmusic.com/used-instruments/used-pianos/used-upright-pianos/petrof-upright-mahogany-polish-special-edition/prod_5611.html
http://www.jimlaabsmusic.com/used-instruments/used-pianos/used-upright-pianos/petrof-upright-piano-black-polish/prod_5614.html

I had questions about this and was not sure why their website even lists items which are not available. I called on April.7 to ask about this. The guy, who does not even have the patience to listen till the end of my first sentence, started shouting and yelling at me in an extremely rude manner. He said that I have asked the same questions many times and that is why I deserve his shouting at customers. In the whole conversation I tried to control my temper although I felt extremely insulted by what he has done. I told him over the phone he is so rude and he, again, right away shouted at me with about 5 times of my volume saying that it is I, a customer who is rude by asking him some questions instead of him, a sales person being rude by shouting at a customer who just ask questions. He even laughed at my accent with obvious race discrimination. At the very end, he hung up the phone.
In respond to his statement that I asked the same questions again and again, I have listed the times of calls and each inquiry I made during each call.
(1) My first call was on 1:37 p.m. April, 6 2012. I asked about whom is the person I can speak with and was told that somebody will call back soon.
(2) I received the call from him on 2:21 p.m. In this call, I was told those pianos I have seen from their website are not available. He said that they may have others coming (Petrof 118 pianos) and promised that he will send me some information via email or phone. This call was interrupted for unknown reasons and I had to call them back 8 minutes later (my second call to them) to continue the conversation.
(3) At 4:32 p.m., I made my third call on that day because I am not sure which Petrof 118 model (G1, P1, M1 or S1 ?) that will be available soon. He promised that he will get the information from the manufacturer.
(4) At 11:35 a.m. on April.7 2012, I called them simply want to know why those unavailable pianos are still up in their website for sale. What happened next are his shouting, yelling, and insulting words for 2 minutes and I was not even able to finish my first sentence.

To whom who is reading this complaint, could you please tell me did I ask the same question each time? Even though customers have asked the question twice, should the customers deserve all of the aforementioned shouting, yelling, and insults? If I were the sales person, I will reminder the customer in a politely manner that the questions have been answered already. The bottom line is you, as a professional business man, should never lose your temper to your customers. In the United States we have a saying, "The customer is always right", right?

In short, I have complaints about this store (Jim Laabs Music) for the following reasons.
(a) An advertisement of products that are not available
(b) Extremely rudeness to customers
(c) Race discrimination

I, as a customer, deserve a sincere apology!



Videos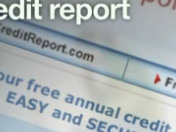 Latest Groups
Today's Mess-Up Photo