JD Byrider Complaints & Reviews - Rip-off artists

JD Byrider Contacts & Informations

JD Byrider

Rip-off artists

Complaint Rating:

Contact information:
JD Byrider


United States


jdbyrider.com


My husband and I were struggling with bad credit from our divorces, and JD Byrider seemed to be the only option for us. In Oct 2006, we bought a 1999 Ford Contour from the Mansfield, OH dealership. We knew that the interest rate would be WAY more than with a normal dealership, but our other car at the time was about to go, and we felt we had no other choice.

The car came with the 18 month, 18000 mile warranty...thank GOD...because during the last 18 months of owning the piece of crap, it has been in the shop about a dozen times. Lets see, fuel pump, alternator, fuel pump again (the service mgr said the other guy did it wrong), brake rotors (they fell off in the mech hand), fuel pump AGAIN (mgr said a bad part was used by mistake, which was the least of my problems since I broke down in the middle of the intersection during rush hour), alternator AGAIN (ground wire not secured and it blew it), and the engine light is on constantly (they say it is normal to have faulty lights and/or fuses). There is more, but those are the highlights.

To top it off, the management (not at the store, but at the district office) is rude, obnoxious, and bullies. We have made numerous complaints about the car, and even tried to trade it in to get a car from a reputable dealer. They told us to pay on it another year to get our amount owed down under $5000 and they would take some off the amount owed so we could trade it in. We have been paying for it for 18 months, and we still owe almost three times what it is worth!

We are in the process of trying to decide what to do. All I can tell you is PLEASE DO NOT buy from them. They know they have you over a barrel, and they have no problems reminded you of it OFTEN. Take the bus, buy a piece of crap with cash, something. Believe me when I say you will be fixing one of their cars more than you would be your piece of crap that you don't owe any money on!

Comments
United States
Cars, Parts & Vehicles





Comments

Sort by: Date | Rating

OMG I have a 1998 Ford Contour from them in Pittsburgh PA and my story, while different parts, is exactly the same. Mine broke down 18 minutes after I bought it. I tried to return it, and they acted like I committed a crime. How dare me ask to return it. They talked me into keeping it and it is the sorriest thing I have ever done. I tried to trade mine and after two years I owe over 4000.00 and the piece of crap is work 500.00. In addition to that, try to get an appointment to service it. I asked for a state inspection the last week of March, expiring March 31 and was told the soones was April 22. The recommended I take it to a further JD. If I wanted to go there, I would have bought it there. EVERYONE STAY AWAY...PUT THEM OUT OF BUSINESS...

I just bought a 2000 chevy impala from mansfield location. What a mistake I had to take it to another jd byrider location because of the air bag light coming on. The guy pulled the codes and said it was for the air bag, the anti lock brakes and of all things the transmission, which happens to jerk when it goes into gear. So I had to take it back to the location i bought it from and he said he cant find anything wrong with the car, and that its not pulling any codes. hmmmm so now my check engine light is on and this morning on the way to work it just quit dead on me. All the wanna do is give you the run around, and act like its your fault!

thats right i am a exemployee of theirs.i quit because i told them of employees not doing their jobs.not changing oil before the car was sold put wipers on and let go.they let me quit and kept the dead rip off tech if you can call him that.i am in fla so i know what these people are talking about.i worked without meny of lunches to fix what should have been fixed in the first place

I Bought my car from the Kernersville, NC location in 2008. I was happy to have a car that works. in march of this year I had to take the car to an AAMCO Transmissions shop to have the car fixed. the guy said it's good that you drought it to us because your warranty is expired and they would charge you more for the repairs. I paid $675 for the repairs to my car. Then I have problems with my OBD system and spent $178 to fix those problems. no the car runs bad, it won't pass inspection and thy overcharged me for the car. my loan was for $11, 000. the car is worth only $3, 200. it's a 1999 Chevy Lumina. I know that part of this problem is my responsibility but I needed a car really bad. I will never refer anyone to them.

Pennsylvania Residents: The Attorney General's office is requesting that anyone that has had a problem with JD Byrider/CNAC submit a claim via their website: http://www.attorneygeneral.gov/Complaints.aspx. According to the agent, that I spoke to, "the more information we have, the better position we stand to address the negligence and poor business practices. I have filed claims both within my state and through the National Consumer Protection Agency.

The more voices they hear, the more likely the are to act against this predatory lender. It makes me sick to see what they are doing to people that are already in a delicate situation.

I have a 2003 Mercury Sable that is sitting behind my apartment unable to move because I refuse to put another dime into it. I spoke to a tow truck driver, in my area of PIttsburgh, that told me he picks up, no less, than 5-7 JD Byrider cars a week.

Enough is enough.

I would recommend to all the bloggers here to alert the Attorney General's office in your state and also file a national claim. Give this a voice, besides posting on blogs. Let the government know what they are doing. The more voices in their ears, the more likely they are to act.

We may not be able to sue the pants off of this company, but the federal and state governments can force the company to face their demons and make significant changes or close them down completely.



Videos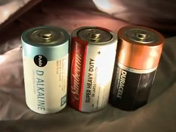 Latest Groups
Today's Mess-Up Photo