Share with Others
Recently Discussed Complaints
Consumer Tips & Tricks
Latest News & Stories
Latest Questions
JD Byrider Complaints & Reviews - Fraud and cheating

JD Byrider Contacts & Informations

JD Byrider

Fraud and cheating

Complaint Rating:

Contact information:
JD Byrider


United States


jdbyrider.com


I bought a 99 Oldsmobile Intrigue three and a half years ago from the JD Byrider in Appleton Wisconsin. I was between a rock and a hard place because I was moving out of state and had no established credit history so no car company would finance me.

My car ran fine for the first three months but quickly started to fall apart. Within a year and a half of buying the car I needed the transmission replaced, the gears fixed because they apparently 'slipped out of place' so park was reverse etc. and finally the engine broke down and needed to be completely replaced. All three problems were quite expensive to fix.

I am a student a could not afford the thousands of dollars it would cost to fix the engine on top of my $300.00 a month car payment. I will make my last payment this week and have not been able to drive my car for over a year and a half. I have lost thousands of dollars to this company and was clearly taken advantage of.

Comments
United States
Car Dealers





Comments

Sort by: Date | Rating

I too had to go to JD Byrider because I was in a bad situation. They "claim" to help people to repair their credit. But actually it is the total opposite. They will help you make it even worse. Let me explain. I went to them with no other option (shame on me). I thought maybe this won't be so bad, I can use this to repair my credit issues and get a new start. WRONG!! The day after bringing this vehicle home I noticed it started running louder and louder. So I pulled the report that they had given me and read it thoroughly, and realized that they gave me the wrong report!! It was for a vehicle other than my own...not even the same model! (shame on me again). So a few days later the engine light comes on. Now keep this in mind...even though you have a "warranty" this does not include a rental car! So if you have a job you can think of alternative transportation while they "work" on your vehicle. So I have to take this vehicle in and let them work on it, and pay massive amounts of money to pay for a cab to get to work, and worry about this huge new payment for this heap of over priced junk that I just bought. So even after reading this you still think JD Byrider is your only option, you may want to rethink this, because in the end you will have a large car payment, and no car to drive!

I have said this about Ryder in previous post….This company is a last resort for credit challenged customers. They are not required by law to following the same rules that normal dealerships have to follow. Let me explain first of all how they get their inventory. A customer comes to my dealership, a large company, to trade their P.O.S in on a new or certified pre-owned vehicle. I take that vehicle in paying very little for it because of the miles, condition, age etc … and proceed to sell them their vehicle of interest. Ok..done…So as a dealer the question is what to do with this car that I obviously cannot retail on my pre owned lot for liability purposes (maybe the car has a bent frame or salvaged title..something like that). As a dealer that just paid the customer $800.00 to $1200.00 for their trade that I can't retail out of I have to get this car to the dealer auction. Now….at the dealer auction they have a special isle that they run cars like this through for bidding….this isle is where companies like JD By rider and other "tote your note" or "In-house financing" car lots buy their inventory. Ok…they bought my car….now what?

They take the car to their lot, covers up the damage (notice I said covers up and not fix), washes and detail it to make ready for retail. They may charge the A/C but not fix the leak…or maybe poor honey in the head to stop the ticking temporally…but never really spend a whole lot of dollars to actually fix the unit. Now this is the fucked up part…..pricing…..They just bought this car from me for let's say $1200.00. They make the car available for you to buy for $1400.00 down and $186.00 per week for however many weeks. You..being a desperate customer with no credit, little money and in need of some wheels, go in and drive the car…its drives good..air blows cold and no visible damage. So in your mind you want the car…but are concerned about the $1400.00 needed down. The salesman says "look, I like you. If you do it now I can know $200.00 off the down payment"….you being broke thinks this is your only shot at getting a car so what do you do?? You go ask mama and daddy for the $1200.00. Now you got it. The dealer takes it and you sign the contract for a billon months at the 186.00 a week…..You pay and you pay and pay….oh shit..I lost my job… so you call them to make payment arrangements…long story short you can't pay for the car and they come repo it. The cycle starts all over again.

That car that they bought from me for $1200.00 pays for itself over and over and over until someone actually pays that last payment…at that point all they really have is a P.O.S that barely runs but hey….its paid for!

Point is that if you need a car, have a job and a little down payment you can get a car at a "normal" dealership. You will pay a very high interest rate but on the positive side of things you are building your credit a lot faster than with someone like JD By rider which doesn't have to report you good pay history to the credit bureaus….and usually don't.

Oh…by the way…I think that companies like JD by Rider is what give us in the car business at any level a bad name. Ashame.

j.d. buttraper as i call it was a scam they put in junk parts and half the time they just grease the old one just to get the car out of the shop thier biggest one is just turning off the check engine light and hope it dont come back on i worked for these people not even a year and i had to quit due to they have no morals at all stay away their crooks

I purchased a Dodge Caravan from them about a year ago. I had very little credit and the a/c had just gone out on my car. My wife and I had our toddlers crawling all over us while the "finance specialist" ran through the contract at 100 mph, he never said what the principal was. They kept us there for six hours with two babies. We were so tired and annoyed we just wanted it over with so we could go home. It was like a police interrogation on an innocent man that ends up confessing. So, I put $1500 down on this van that at the time was worth 3k. I am now paying $357 a month and will do so 27 more times. The total will end up being over 15k, said vehicle is now worth $1200. Now for the fun part, the oxygen sensors went bad recently, they tried to scam me and say it wasn't covered by the warranty..it is. So they tell me it's ready.. it wasn't they only replaced one so I get there after paying the BS deductible. I start it up and it sputters and reeks of gas. I tell him, he asks me to leave it with him, so I do. They replace the second oxygen sensor and some genius short circuits the ECM. I had to fight with them for a week to get them to pay for it. They say they have to send it to the dodge dealership, before they do they leave it parked out front UNLOCKED over the weekend. Guess what, someone stole my radio and soundsystem. I find this out because I called to ask if the short circuit affected the radio. He tells me about this at 2 pm on Monday, they didn't even file a police report. So a vehicle that doesn't run on its own power was towed out front, where they don't keep vehicles being serviced and left unlocked. The lot has no cameras, the people working there know it has a sound system and I would check on the vehicle and repeatedly found the back door unlocked. I locked all doors before they towed it to the dodge dealership, I check on the van at the dodge lot the next day and the driver door and rear door were unlocked. I still have aftermarket speakers in the vehicle and those doors would need to be unlocked to get to them. I'm convinced it is someone at JD Byrider . DO NOT BUY FROM THEM!!!

JD RYDER ARE RIPE OFF I BROUGHT MY CAR BACK IN MAY 2010 AND EVERY MONTH I HAVE HAD TO TAKE MY CAR BACK TO THE DEALESHIP BECAUSE IT CONTINUE TO BREAK DOWN. I HAVE NO CAR TO GET BACK AND FOURTH TO WORK. THE HEAD GASKET BLEW UP. I GOT BEHIND IN PAYMENT DUE TO TOWING PAYING FOR RIDES BACK AND FOURTH TO WORK, TIME OFF FOR REPAIRS AND NOW THIS IS THE MONTH OF FEB. AND THE 2ND TIME WITHIN 2 MONTHS THE CAR BLEW UP AND NOW THEY ARE TELLING ME I HAVE TO PAY OFF EVERYTHING BEFORE THEY CAN REPAIR THIS VEHICLE AND I HAVE BEARLY BEEN ABLE TO DRIVE THIS VEHICLE THAT I HAVE ONLY HAD FOR 10 MONTHS. I AM SICK OF THIS COMPANY AND MY ADVICE TO ANYONE INTERE4STED IN GETTING A VEHICLE FROM THIS COMPANY PLEASE DO YOUR RESEARCH THOUGHLY AND READ ALL OF THE FINE PRINT.

FIRST OF ALL... I would just like to THANK all of the comments and complaints from all the people on J.D. Byrider. I am in the market for a car and they would not stop calling me to come to the dealership and pick out a car. They call everyday as if I'm making the greatest decision of my life. I was going to just bite the bullet and go ahead and get a car from them, but the more I read the worse the complaints got. There has got to be a way for people to sue or get their money back. What they are doing to the people who get cars from there is illegal and just morally wrong. I have an attorney working on the paperwork they gave me to find a loop hole to send them out of business once and for all... THANKS AGAIN FOR THE WARNING... SORRY TO ALL THE PEOPLE WHO HAD TO GO THROUGH THAT SENSLESS MESS AND STRESS WISH I COULD HAVE FOUND ABOUT THEM BEFORE YOU...

JD Byrider is an excellent place to buy a vehicle, they generally care about their customers. They are a valuable resource to improving one's credit while getting them into the quality vehicle that they deserve.

My experience with JD Byrider... Well I think I might be the only one to say this, it has been awesome!! I got my car from them November of 2011. The salesman picked me up from my home and took me to the dealership. We were there forever!! We went over all the paperwork. He looked at my budget, which I liked a lot !! A lot of times we hear of salesmen taking advantage of people and talking them into getting something that they really can't afford. I was showed two options. I honestly didn't like either one but financially I loved both of them.
Every time I had an issue with the car it was fixed. Whether it was me coming by to get the signal light changed or to get the oil changed. They would have the car all day but everything I needed done was done without any out of pocket expenses.
I made my large car payment every two weeks on time. And it is in fact reported to all 3 credit bureaus!!
I recently had a car accident where my insurance company deemed my car a total loss. JD Byrider has been so great!! They are actually helping me to get another car this upcoming weekend. Did i mention that I moved from one state to another, still made car payments, had the car serviced, and the Byrider where I got the car are the ones helping me into the car in the new state where I now reside!!
The cons of JD Byrider are of course the large car payments, and not really having the best selection of cars! Other than that it works for me!!

I truely agree about j.d byrider I got one from Waco tx, and I realized that the interest rate was so high yet they tell u it's because of you not having enough credit. When I drove off the lot and had it a couple of weeks the engine light started coming on so I called then and they said bring it in so I did and all he did was pop the hood and say there is nothing wrong with it . Months later on the day of thanksgiving (28th) of November 2013 I was on the freeway headed toward Walmart and the engine light came on and started jerking a lot nd pulling. When I looked at the dash it said reducing speed and was literally slowing down on its own while I was on the freeway and me as a person was about to get hit by a 18 wheeler and had to pull over and exit. The car turned off and I looked under the car yet oil was dripping really bad. I then open the hood and I say the oil smoking when I raised the cap open and the was a splat of oil on the left side of the motor

I know my interest rate was out of this world due to my credit. I paid on time, every time and then find out they did not report it to the credit bureau. I think they do this to prevent you from getting a different care before your car is paid off.



Videos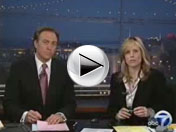 Latest Groups
Today's Mess-Up Photo