invicta, Hollywood, Florida Complaints & Reviews - DONT BUY INVICTA

invicta Contacts & Informations

invicta

DONT BUY INVICTA

Complaint Rating:

Contact information:
INVICTA


3069 Taft Street




Hollywood

,

Florida




United States


Phone:

954-921-2444


invictawatch.com


DON'T BUT INVICTA WATCHES – THEY ARE SCAMS

I bought J1709202 Men's Watch and it broke within a week. It just would stop and the hour hand did not match up with the hours. It had a diamond bezel. I do believe Invcita must have stock of the smallest diamonds in the world. You can hardly see them with the naked eye.


The quality of Invicta watches are POOR by my experience I wouldn't buy this watch and I am definitely considering not buying another Invicta watch.

I bought Invicta watches because I liked their styles and they bragged about the QUALITY!

If you have to send it to Invicta they make you pay for the shipping to them then they will charge you and outrageous 28 dollars to send it back to you. It will take 8 weeks MINIMUM for them to get it back to you. My second watch took 6 months to get back and was sent back to me still broken. It would be cheaper just to bring it to a local watch repair shop and you'll get back in a day or two.

They do not status or correspond with you AT ALL! You have to pull teeth just to find the status of your repair and they always have no idea. If I did not constantly call about my second watch I do not believe they would just have forgotten about it.

With the amount of Invicta watches I purchased there batting average is 40% defective

1. My first Invicta watch had to be sent to Inicvta in for repair within 6 mos because the internal bezel fell off..
2. My second Invicta watch had to return within 6 months because the push pin fell out.
3. My reserve edition the pin for the strap broke within 5 days and the second hand fell off within 8 mos
4. My last purchase J1709202 broke within a week. I just would stop running and the hour hand did not match up with the hours it kept on slipping.

I make sure when I buy an Invicta watch to wear it every day for months because they usually break within a couple months and they only have 1 year warranty.

INVICTA HAS REAL PROBLEMS WITH QUALITY AND WARRANTY PROCESSING – NOT WORTH THE TROUBLE!

Comments
United States
Jewelry & Watches





Comments

Sort by: Date | Rating

Yes I can confirm the $28.00 shipping.
customer service amounts to a bunch of confused kids.
on my watch the crystal cracked after 3-4 days normal wear around home.
I had hoped my invicta would make a good every day home and work watch.
Invicta maybe all show no go.
I've worn seiko automatics everyday for decades with no issue.
seems Invicta has no pride in quality, lame flawed products.
my first invicta will be my last invicta, my watch dollars will go to my old friends in Japan where qualty is a given.

Watches are cheaply made and do not last. I don't know how they can justify $28.00 return shipping when it only cost $7.00 including insurance to send it to them. They just lost another customer.

I agree completely. They still make JUNK another one of my returned repairs came back and now my crystal fogs up every time I wear it.

I am just using a low end watch to compare to the JUNK Invicta cells as a well built Swiss Watches and raves about their quality.

I guess by the time and money I spend to send it back I will be out of a watch for 16 weeks and had spent 86.00 in shipping. I could have bought 2 decent Timex watches that last forever.

It is just not worth the time or effort to deal with Invicta and their watches. You would think the president would catch on to all the complaints and stop selling in the USA.

I bought an Invicta watch and gave a gift to my son for graduation. It was not a reserve model? But cost over 225! The time before I gave the gift and bought it was 35 days. I didn't want to register it without his approval.
I called Invicta about extending the warantee to the five years from the one year because it was bought on shopnbc. After giving me a tongue lashing, they said they would upgrade the warantee but they would never do it again. It was a one time courtesy. What a customer service department!

Invicta watches are equivalent to trash. I was given a Russian Diver as a gift and wore it rarely. Second time wearing it and the minute hand just dangles freely like a trash in the wind. Total embarrassment when asked what time it was. Ill stick with my Rolex.

I looked up their rating on the BBB website, no wonder they are rated "D" a good reflection of the quality and service they provide.

I bought the Russian Diver watch with a rubber band. The band length of 8.5 inches is way too short for my wrist which is also 8.5 inches. Called Invicta customer dis-service and was told tough luck. They don't have any rubber bands longer than 8.5 inchesto fit this watch. What a joke, a diver watch band shoud be able to fit over a dive suit. Invicta should this watch a dive watch!

I was given an Incicta as a birthday gift . The watch never worked. Sent watch to Invicta for repairs at my expense and waited six months for the the watch to be returned. When the watch finally returned, minus the original broschure and packaging, it still did not work. I have now owned this watch for almost 10 months and still don't know what time it is!

Invicta is JUNK; I do not even bother to send mine back for repair anymore for just the same reason as above. Water proof, Ha! Diver watches, Ha! Now my third Invcita watch has fogged up, another's second hand fell off again! JUNK! JUNK! JUNK! Cannot understand why they still are in business. Plus my reserve watch spring pin has broken for the 2nd time. JUNK!

I would have to concur with these complaints about Invicta. I'm going through the same issue with them now. I have purchased several Invictas in the past with no problem. But then again I don't wear them often. HOWEVER, the last 2 I bought, I did start to wear often and they broke. One prominent misleading thing with Invicta, and SHOPNBC to a point, is at no time do they mention that any repair would meand the watch would have to be sent OVERSEAS TO BE REPIARED. The location in Florida is just call answering, repair hub. I think if that fact was made known up front, people would be more cautious about it.

Purchased a number of these watches over the years and I've had considerable problems with them braking not keeping good time and quality . Needless to say I don't even look at watches anymore . Save your money don't buy this product .

You Guys are Idiots, and don't know anything about quality! Invicta watches are Awesome. I own about a dozen, and they have lasted for years!!!

i called invicta and someone answered right away and they couldn't have been more courteous its true its 28 bucks to send in for repairs but its in switzerland. i looked up the company at the better business bureau and there not rated a D theres no such rating. they had complaints filed but very few not like some other companies i have seen. you get what you pay for you pay 75 dollars for a watch that's what you get. i have owned many invicta watches with no problems. most of these comments on here are undeserved or i'm the luckiest invicta watch owner ever.

envicta, is a piece of crap company. they have the worst costumer service that i have ever seen. you can never get of hold of them and when you do they have you on hold for an average of 15 minutes. i purchase a watch last year, a month later it stopped working. i called customer service and they told me to send it back, i would have to pay for shipping. Why? i do not understand it was under warranty. i also bought the extended 3 year warranty, waste of money. they should pay for the shipping, because of an inferior product. two months ago the band broke, i called again and they told me that the band would cost 60$. the watch cost $80. Ridiculous! so i just glued it with super glue. i would never buy a envicta watch ever again and i do tell everyone i know the same thing. its just like throwing money out the window. i would not be surprised if this company does not go under, take care of your customers.

Purchased an Invicta for my husband ...he loved the style until it stopped working after wearing it 6 times. Contacted Invictia and they told me I would need send it back a check in the amount of to $28.00. I did but that was FOUR MONTHS AGO! They told me I should receive it "the third week in November", which has come and gone. I honestly don't think I'll ever see the watch again as their repair center is "over seas" somewhere. I honestly don't know how they stay in business.
BUYER BEWARE & NEVER AGAIN WILL I BUY AN INVECTA!



Videos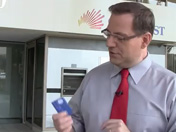 Latest Groups
Today's Mess-Up Photo