Share with Others
Recently Discussed Complaints
Consumer Tips & Tricks
Latest News & Stories
Latest Questions
Inventory Source Complaints & Reviews - Not legitimate. They are scammers

Inventory Source Contacts & Informations

Inventory Source

Not legitimate. They are scammers

Complaint Rating:

Contact information:
Inventory Source


United States




Inventory Source claim that they a data source providers but they are nothing but a complete rip off. They deceive customers by false advertisement. They have very poor customer service. They are a complete scam and are unable to provide the services they advertise. They have a very bad attitude and will scam you out of your money. There is no customer support available. Staff is very unprofessional. They will take your money and not provide you with any service. Complete scammers.

Comments
United States
Scam & Fake Checks

More Inventory Source complaints






Comments

Sort by: Date | Rating

Inventory Source is a legitimate businesss. Their services are used by alot of dropshippers. I have an account with them and I have never been ripped off by them. They provide excellent services. Their services are real. It is not a scam. Everything written on their site is the truth. You can try their services for yourself and you will not regret. They are very friendly and helpful. It is not a scam. The company is real.

I will do business with inventory Source anytime. They offer great and genuine services.

Inventory Source is a legitimate business. I've used them off and on for several years because there's no other company which provides the data for dropship inventory. However, I've had several issues, one where the incorrect data was uploaded to my website, inventory that was not available. This is what happens when you get information second hand. This caused me a lot of time when you upload your webiste with information that's not correct and then need to spend countless hours to upload the same information again. It can also impact your seller ratings if you sell on Amazon and Ebay. Because of this I requested a refund on the subscription, although it's only $15.00, I don't see paying for this when it's required me a lot of rework. They agreed to refund me 2 days. This showed me they are not customer service friendly and really care less about their clients business. They did not apologize and acted as if this was the norm, which it shouldn't be. Not sure how much I can take so if anyone have another option, please share.

Please do not pay anyone to join their program. I'm including a link to a free list of free dropshippers (some may charge a small fee for handling if you have them send a pkg for you) and a link to free places to set up an ecommerce store.

http://dropshiplistplus.blogspot.com/2011/01/dropship-list.html

http://dropshiplistplus.blogspot.com/2011_01_01_archive.html

Any company who charges you to become a dealer and/or retailer for their products or the products they represent are a SCAM. A legit wholesaler and distributor will never, ever, ever, charge you a fee. As fas as Inventory Source goes, they are owned and operated by the same owners of the well known rip off scam sites Doba and Thrive. 99% of all "dropshippers" out there are rip offs, including the wholesale and or drop ship "directories". Very few companies can afford the time or desire to ship out one product at a time, unless they are Doba or a like site, who's prices are higher then retail pricing after you get done paying the fee's and figuring in your membership costs.
If you want to start an online business, don't depend on some other companies resources, do the leg work yourself. I have established myself as a legit authorized distributor for numerous manufacturers and their products, and can tell you first hand that Doba, Inventory Source, etc are in no way even guiding you all in the right direction, much less assisting you in anyway. It took me over 2 years and countless hours everyday to develop the relationships I have with my manufacturers, and to this day it is the same amount of work, only now I know what I am doing so i get more done in a more efficient manner, and therefore because I did my own footwork and didn't depend on information from anyone else, I now have 3 successful online distribution warehouses and an office that is also a showroom for my local wholesale/retailer customers.
Just remember, a successful business takes time and a lot of your OWN blood, sweat, and tears. Don't expect anyone to hand it to you on a silver platter. Good luck everyone:)

@ Rchellekirk- I appreciate your efforts to help people sell products online. We have tried to do the same for close to 10 years now, but I just wanted to post here since you are not correct.

To be 1000% clear we have NO connection to Doba in ANY way. We never have. We never will. In fact, we tell people to avoid Doba. We even have an article on our free support site about them: http://www.wholesale-dropship-source.com/2011/05/is-doba-a-scam-is-doba-worth-joining/

We do not charge a fee to work with the suppliers. We have FREE account access to our integrated wholesale list. People can setup a free account for as long as they need and find trusted wholesale product suppliers (currently over 75) and work with them DIRECTLY...all free. We tell people to avoid any supplier that charges for having an account. We do not charge membership fees. Once a supplier has a site if they want us to manage their thousands of products and help them avoid out of stock issues, price changes, category mappings, or simply have products load an update automatically they can add a data service for around $1/day...but that is all optional.

You can even go through all of our guides and tutorials without ever creating an account. We do not restrict any supplier access to any members simply because they are not paying for a service.

What a scam every "whole seller" they list are just retailers charging you to sell there products after they list the same products online cheaper than they are charging you so they effectively under cut you from the begining what a rip off DONT DEAL WITH THESE PEOPLE

After 10+ years of working with some of the best distributors in North America and abroad and helping thousands of resellers AVOID scams and manage their data every day, we have seen a range of users and questions. We are always happy to help provide details regarding any of the data solutions or the integrated distributors. So, if there is ever a question about anything related to a data solution, a supplier, etc...please let us know and contact us directly. We can likely help you to get setup with that distributor more quickly, maybe recommend a different product source based on your needs, or help get you additional details to address your concerns.

Unfortunately, Johnny from the Aspen Spring Liquidators post here, viewed his account details on a Sunday afternoon, posted several profanity laced support tickets to our team, and before we could respond during business hours on Monday, posted the inaccurate comment above (our phone support is Mon-Fri). On Monday, we tried to walk through any questions he had via phone or email. He confirmed that by "all" he meant the one supplier he reviewed. We also offered to show the cost difference in the B2B wholesale account price vs any retail listings online to show they were not posted below cost, or setup any conference call between them and the supplier they selected from their free account to see if they could have any open concerns addressed.

There seemed to be some confusion on the supplier program details he viewed so we helped cancel his initial subscription and refunded his card on file, unfortunately, his mistaken assessment of the supplier network or our program and our 10 years worth of work in the industry with his post is not as easy to resolve, especially when other readers might see it and assume it is correct.

To be 100% clear, there is no issue. Our service helps new and experienced users, even from the free account access. We show all integrated distributors with the free account access. We provide the links directly to their site. We provide them to their account process and policy. We also provide product details and standard price displays for the products. The reseller can view the details in their IS account. They can then apply to the supplier and view them in their reseller account directly as well.

There is no cost for the supplier application or creating the account and there is no requirement that any reseller even adds one of the data services. They can sell from the supplier directly at no cost. There is zero advantage for us to even recommend problem suppliers in the network or not vet them, which is why we have the structure and approach we have had for the past decade. We have integrations and help users get setup with some of the biggest and best distributors in the world including DH, DBL, UNFI, Synnex, United Stationers, etc. These are some of the largest and best known distributors. They do not compete with their resellers, either on the wholesale or dropship wholesale side. His comments are not correct, but we appreciate his goal of attempting to helping users find the best solution for their product sales.

The distributor they selected is a bit unique from the other product sources, but they are still a popular selection from other reseller members and many of them have been successfully selling from them for a whole now. The margins on electronics, when doing single item dropship are not as deep as some segments, but they offer mostly refurbished items, so there is more margin then with some suppliers for these items. To be clear this supplier has a wholesale and retail arm. This was never a question. This is listed in their directory listing as well as when applying as a reseller. There is a B2B site for the wholesale dropship members and a retail site as they use this to move some of their stock more quickly.

Most suppliers have no retail arm of any type. This is the case for almost all of the distributors. However, a few of the smaller niche suppliers, including this refurbished electronic supplier, have both options. This is because some of these smaller niche distributors actually started on the retail side before growing on their own and getting to a point where they offer the bulk product and dropship options. This was reviewed during their vetting process and covered with their CEO directly during the process as well. The cost in their dropship program and B2B site are lower on all items then their retail. The distributor does list some SKUs on an eBay account for any refurbished inventory where they want to cut inventory counts more quickly, but it still sells at a price above their dropship price (even $20 different on some parts), but with other eBay fees, if you are using this distributor, then ebay might not be the market where you do a single item listing. If you wanted to list on eBay from this distributor, you would want to do product bundles or product packages and focus on multi-item listings, or you would focus on your own domain sales or other marketplaces to generate the sales.

There is no "angle" here, and that should be clear to our members. Also, if you do have any question, we are MORE THAN happy to provide more details or explain anything that might seem confusing when starting out. We have resellers with no experience and those who have been selling for years, and we are happy to get questions and help regardless of your experience with selling online. You can view our contact options and business hours on our site at any time.

There would be no point to adding in "fake suppliers" given our approach. You can research them for free. There is no setup fee or long term contract, so it would not even be an approach which makes sense. We integrate with some of the best, most well-known, and award winning distributors across multiple industries. You can work with them directly and qualify for even LOWER prices than what we show in the account access details. We also have some smaller niche suppliers as well, but none (i.e., zero) of the suppliers in the network undercut their reseller network, and suppliers that do change their approach or have complaints from our members are 100% removed from the network.

Our goal for 10 years has always been to bring the best product options for our resellers and our record for the last 10 years shows this. We are sorry we were not able to address Aspen Spring Liquidators' questions before he made this confusing post. We would have been happy to provide more details on the initial distributor he selected, and given they do list some items on ebay, if that was his target marketplace, we would have been happy to show some approaches which would be a good fit for his sales. We could have also reviewed some of his targeted brands and presented a few other options from the integrated suppliers, which might have been a better fit, regardless of the profanity or tone in his initial support tickets on Sunday.

Again, we do appreciate his attempt to help users avoid any problem sites or services, the problem is that he was not correct about how we work or the quality of the distributor options for his product niche. We did reach out to him to help make sure we could address any open questions, and to let him know his account was canceled per his request and there was nothing else we could do to help get him launched as an active reseller on his sales channel. We made sure he had no other questions about getting setup with the other distributor options directly even if we did not feel comfortable using any of our data solutions for his listings and product data management.

If you are getting started with your ecommerce operation, let us know more about the product types you want to see and we will let you know which distributor option or data solution might be the best fit. Also, if you have a supplier which is not currently in the network, we might still be able to help. We will need to review their program and vet them, like we do with all of the suppliers in the network, but we are always happy to help get our members a solution needed for their preferred supplier, platform, or marketplace.

I'm trying to understand how they profit from this "scam". You can set up your account for free, you can get a starter web page for free, you contact the suppliers for free, set up accounts on Ebay and Amazon for free then pay for the product at wholesale cost only after it's sold. I just started looking into this, I haven't started yet, but after being scammed several times I learned to look for the red flags, I haven't seen any yet. Now if they charged $99.00 to be a member and a bunch monthly I could see it..



Videos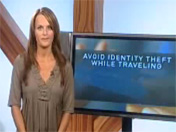 Latest Groups
Today's Mess-Up Photo