Recently Discussed Complaints
2.
(39 mins ago)
Asianet
Poor quality of Serials
Consumer Tips & Tricks
Latest News & Stories
Latest Questions
Insideronlinesecrets.com Complaints & Reviews - chris bowser

Insideronlinesecrets.com Contacts & Informations

Insideronlinesecrets.com

chris bowser

Complaint Rating:

Contact information:
chris bowser


United States




Chris Bowser is a scam artist and fraud. I know those are harsh words, but let me explain as I feel obligated to help others not make the same mistake I did.

Recently I attended a seminar where Chris Bowser was a speaker. He was supposed to provide lots of information on how to use eBay. I was excited. I've sold a few things on eBay without much success so I really wanted to learn more.

The disappointment came when I realized that Chris Bowser was there with the sole purpose of selling his eBay course. Even with those feelings, I was compelled and motivated to buy his course. His presentation was, in fact, quite compelling even with the lack of educational content in it.

I should mention that the thing that put me over the top to buy was his offer of a free laptop. What a joke - more on that later.

I spend several weeks doing my best to understand the materials. Then, I attended his eBay Accademy training. What waste of time. The entire focus of the workshop was to sell me more stuff when I hadn't seen any results from the first part of the program.

After attending this workshop, which provided little value, I immediately asked for a refund. I was told that I wasn't entitled to one, since I had attended the workshop and used the program for longer than the 3 day cancellation period.

As a business person, I can accept as a response. However, I still can't help from feeling misled. So, I decided to do some research on Chris Bowser. It was these findings that let me to the conclusion that Chris Browser is a scam artist and a fraud.

Here are my findings:

#1) Chris states in his offer that I am to receive this software with my purchase:

http://www.auctionprofitgenerator.com/

He states this is a $2995 Value. HOWEVER, I can get the exact same software for free here:

http://www.mibluebook.com/

Even this is simply an affiliate program for Terapeak. ANYONE IN THE WORLD can get this software for a few dollars a month.

#2) I've learned that Chris Bowser has NEVER sold his eBay Academy for $2995. How can this be the value of this event?

#3) Chris Bowser claims that at one point he was listing (after just a few months) 500 to 1000 auctions every week. This would make him one of the top powersellers on eBay. Do a search for top powersellers and he is no where to be found.

#4) 7 years ago, there was automated eBay listing tools. Therefore Chris Bowser had to list 1000 items per week manually. That's about impossible for anyone...

#4) If Chris Bowser was really listing 4000 items/month as he claims after just a few months, why did it take him 3 1/2 years before he had a positive cash flow of $15000. It just doesn't add up. Let's conclude that 3 1/2 years later he was still listing only 4000 items per month. That means that Chris averaged $3.50 per item sold.

I asked around and nobody seems to be able to find Chris Bowsers eBay ID. If he can show his ID it would solve everything. Let me tell you what you should look for:

7 years of selling on eBay and 1000 items per week is 52000 items listed per year or 350, 000 items listed on eBay in the last 7 years. If 50% of the people buy, he would have 175000 successful transactions and more than 150, 000 feedback. There are not very eBay sellers recognized with this type of volume that I've found in my research and Chris Bowser definitely isn't one of them.

In conclusion, don't waste your money on this scam and rip off artist unless he shows you his eBay ID before you buy his program. His program doesn't work. His inflated values of his program don't work. The laptop isn't work the hardware it's made with. His workshop is a complete waste of time. AVOID CHRIS BOWSER!

Comments
United States
Business & Finances





Comments

Sort by: Date | Rating

Hey there. I figured I'd take a second to chime in since I just had a student email me this. I just posted something on Yahoo answers if you end up there too. My name is Chris Bowser. To start off, I am actually not a scam. I'm just a "real" person that has made money on eBay for the last 9 years. And now I help people do the same. Feel free to check me out and do your research. I'm not hiding behind anything. I actually care about the people that buy my products (which is kind of rare in this industry). Here's my website...www.InsiderOnlineSecrets.com. Here's my phone number 800-554-8495. Feel free to check out my students on the site that have made money. They are not fake, they are real everyday people that do exactly what I tell them to do...and they have made money. My goal as a mentor is not to teach you how to make a million dollars...I'm not a get rich quick scheme. I try to show people how they can make $3, 000 - $4, 000 per month in income from selling products online. You don't need to be a rocket scientist to do it. You just need to do it.

As for the person that posted this ad. She also posted the same ad on RipOffReport.com. She was upset that she couldn't get a refund for my product. The reason that she didn't get a refund immediately is because she purchased it through an affiliate. They had her money and I didn't. As soon as I found out about it I refunded her money. You can see that here...
http://www.ripoffreport.com/seminar-programs/auctionpro-riches/auctionpro-riches-chris-bowser-92f75.htm

She actually told me that she would remove it from RipOffReport, but they won't let her. Talk about a scam. That company is a scam. They allow negative stuff to be posted about you, and when you ask them to remove it, they tell you that they will for $50K. Again, It just kind of stinks that people go online and post negative things about you without any input from you. So as I said above, if you have any questions about me or my company I'd be happy to give you references of students or affiliates. Just call me up.

Be well,
Chris Bowser

P.S - I have had as many as 50 ebay accounts running at once. Running proxy servers in my office. I'd be happy to share my eBay accounts with my students. I just don't want negative people like this going online and ruining my positive feedback scores on eBay. Again, I'm not hiding from anyone. I stand by what I sell.

Hello Chris in response to your info posted. I have been an ebay business for a little over a year with decent amount of success. In defense of you. Ebay works before I am proof of it and this is without all the other claims from scammers. I don't doubt it works because like anything you have to work it put energy into it. I am looking to expand my business and am looking into your course. Since you stated you have had 50 different ebay accounts at one can you provide me with your ebay id. Id appreciate it you can email me at sportsfanaticsgifts@gmail. com or call 253.495.4251. Thanks Glenn Cutler.

I did not want to have to do this because Chris & Adam Bowser are related to David Lindahl, who is known in the real estate investment world as a professional and outstanding businessman. I have the upmost respect for Dave Lindahl and his family. However, Chris & Adam obviously did not get those genes.

These owners (specifically Adam through his sales staff) promised me for three long months that they would get me to four, and even five figures, per month profit using their insider online secrets eBay system. This was suppose to happen by selling the products they have available on their website through eBay. The website is www.bblwholesalestore.com

The Bowsers also claimed they would provide as part of the plan a success coach, who is at the level mentioned previously (four/five figures in profit per month). I had three different coaches in three months, each without the ability to coach appropriately, nor the level of four/five figures of profit success. In fact, the last coach, Helen Vasquez, claimed to have thousands of products for me to list that would be very profitable on both eBay and Amazon.

After listing several hundred of Helen's products and getting quite a few sales, I was instructed to place the orders through her (Helen). About a week later, after fielding multiple complaints from customers about not receiving their products, I found out that Helen sent letters to all of my customers via FedEx saying 'congratulations on your purchase, your product is on its way' ... however, the products were never shipped. UGH!

Helen was masking delivery of the orders from me by using the FedEx tracking numbers for the letters - however, there were no tracking numbers for the products. Once this was discovered, repeated frantic calls to Adam and Helen were never returned. Eventually, I had to refund all orders to customers and my account was suspended from Amazon. In addition, negative feedback began arriving wounding my Amazon account severely.

I had nothing to tell my customers because Adam nor Helen would not respond nor provide me the products.

eBay was a little more forgiving, but only because I was able to refund all orders out of my own reserve funds. Now I am out thousands of dollars that I had to refund customers. In addition, all future revenue from eBay or Amazon is terribly crippled due to the negative feedback left by customers that looked to me to fulfill their orders. Orders that I could have been fulfilled if Adam Bowser would have stepped in and resolved all issues.

I have asked Chris and Adam Bowser both for a refund of my coaching program, the money I have paid out from my reserves to customers who never received their product (money that Helen Vasquez stole from me when she took my orders, but never shipped the products), reimbursement for listing fees as well as monthly store/shop fees that I was instructed to pay in order to achieve the level of success of four/five figures of profit per month; and a percentage of future revenue earnings due to the crippling of my Amazon and eBay accounts.

I have received a refund of my coaching program, but no other refund or reimbursement and no response to repeated emails and phone calls.

I have also formally requested a three-way call between the Bowser brothers, Mr. David Lindahl, and myself in order to resolve this manner, but that request has yet to unfulfilled as well.

I am appalled at the putrid lack of professionalism of the Bowser brothers. The agony they have put me and my family through without a semblance of an apologize is beyond my understanding of ethics and courtesy.

The staff at insider online secrets has allegedly been left in the dark about all of this situation because when I have called to talk about it, I am told that I will need to speak to Adam. He is 'handling' the whole situation. However, still no word from Adam or Chris. At the time of this writing, I will admit that they did refund $3, 000 to me; however, that is only 10% of what they owe me!

If you have purchased any part of the program from the Bowser brothers, request a refund immediately and find some other company that has a true track record of care for their students and success.

If you have not purchased anything from them yet and are unsure if you should or not - DO NOT BUY FROM THEM. They are frauds, they care nothing for their students, and they will cause you great mental and emotion pain if you start with them. They will help you build a business online only to destroy it and leave you with only negative feedback from customers and no communication from them.



Videos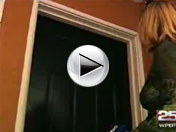 Latest Groups
Today's Mess-Up Photo