Share with Others
Recently Discussed Complaints
Consumer Tips & Tricks
Latest News & Stories
Latest Questions
Indian Postal and Customs Department, Groton, Connecticut Complaints & Reviews - Non delivery of Registered Parcel from US

Indian Postal and Customs Department Contacts & Informations

Indian Postal and Customs Department

Non delivery of Registered Parcel from US

Complaint Rating:

Contact information:


380 Meridian Street Extn Unit - 16




Groton

,

Connecticut




United States


Phone:

848-219-2099




I would like to introduce myself as Jayanta K. Naik, a Non Resident Indian (NRI) based in USA. This is to draw your kind attention and necessary action towards the incident mentioned below.

I sent a Registered Parcel weighing 2 pounds and 12.90 ounces on August 26, 2008 from Groton Main Post Office in the state of Connecticut, U.S.A. The Registered No. is RB315700651US. The parcel was containing some ladies cosmetics of value $50 USD.
The copy of the Registered receipt is attached herewith for your kind information. The matter of regret is that the parcel is not yet delivered.

On the same day and same time another Registered Parcel was sent to the same address from the same post office (Groton MPO) and that is already delivered on 3rd. September, 2008. The Registered No. for this parcel is RB315700648US.

Two Registered Parcels sent to the same address from the same Post office at the same time. How come one is delivered and the other is not? Is it not a matter of surprise?

I have lodged a complaint with the United States Postal Services in this regard. They informed me that both the registered parcels left U.S.A. on 31st. August, 2008.

On enquiry with the Indian Postal authorities, it was found that the parcel is yet to be received by them and held up by Delhi Airport Customs. I have no idea why that is held up for such a long time. If the Customs Department has anything to object or claim duty on the parcel that should be informed to my wife who is the recipient.
Now, I can feel that the items are stolen by Customs people or Postal people in India.

Comments
United States
Other





Comments

Sort by: Date | Rating

Dear all,



A parcel from the USA was sent to me at my Gurgaon address on January 24, 2009 through United States Postal Services (USPS). However, I have not yet received the parcel. The status on the USPS website says "the item has been cleared custom on February 14, 09".
But I have not yet received my parcel.
My Phone numbers are: 09212809743 (H), 09810876934 (M)

Please help me so that I can receive my parcel as soon as possible.



Sincerely,

Reyaz Ahmad

The Indian Postal Service is notorious for stealing items such as

1) Cosmetics
2) Gifts
3) Chocolate (this is allowed in the post)
4) Valuble items which are not documents
5) New Clothes
6) Spices and Condiments
7) Electronics.

Basically the customs people who have to check the stuff just take it and the parcel is noted as "missing". There is nothing you can do about it except avoid sending things like that. It happend to me two times. And then I stopped sending things via Postal Service. Even if FEDEX is expensive, you can send it via them and they will take care of customs and you can be sure that your parcel reaches home.

Hope this helped.

My friend sent Parcel 1 July by Australia Registered Post International. Parcel tracking number RQ011783927AU a Phisung HDV782 digital camcorder for me including all items mentioned on the listing to Australia from Vidisha. This Parcel receive on 18th July 09 Vidisha post office. custom duties 2.582RS rupees pay Vidisha post office & Open Parcel Box is Vidisha post office. But. someone from mumbai Foreign Post put Sunglass & Cover in the parcel and steal the camcorder . postmaster & postman other employ My Evidence. my brother contact to My friend
u sent this Parcel not a camera sunglass & cover. My friend Told my brother its impossible
Parcel Sellers Shop Pack my hand . when my brother went to Vidisha post office they had been told that its common in Mumbai Foreign Post.
people like us who live in abroad and want to send gifts for their love ones but department like Mumbai Foreign Post steal thier expensive gifts which is really very bad.Not only they steal but also not answer any of the complain.They are theives and this department is real shit

Had i read this before, it could have saved me some 400 dollars and some stress. Recently i sent baby milk powder worth 300 dollars and postage worth 140 dollars to bangalore, india. it was never received, USPS send me a letter saying the packet was held bu customs, bangalore. Suckers!!

I would like to introduce myself as Vijay Ratnam, a US Citizen based in USA. This is to draw your kind attention and necessary action towards the incident mentioned below.

I sent a Registered Parcel weighing 2 pounds and 12.90 ounces on Feb 16, 2010 from Troy Post Office in the state of Michigan, U.S.A. The Registered No. is CP463598008USUS. The parcel was containing an AC Adaptor and used Dell Motherboard of value $85 USD.
Its been more than a month and the matter of regret is that the parcel is not yet delivered. I have lodged a complaint with the United States Postal Services in this regard. They informed me that parcel is with Customs since Feb 22nd.

I have no idea why that is held up for such a long time. If the Customs Department has anything to object or claim duty on the parcel that should be informed to my brother who is the recipient.

Now, I can feel that the items are stolen by Customs people or Postal people in India. Its second time with me and I know many of my other indian friends have gone through this issue.

Its is such a shame for Indian Customs department that they employ thieves who depend on their livelihood from items sent by indians abroad!!!

Knowing indian departments very well, I don't expect any esolution of this matter but I am determined to send this to all forums and media to draw their attention.

My parents send me a packet via Indian postal service, out of 8 set of items only 1 set is received. Beware Just don't use Indian postal service. I lost nearly Rs. 9000.00 worth of items. If you want you packet and it's item to reach destination, Just send it thrugh some courier services.

Illegal duty charges by customs department of Indian Postal services.

I have been sending my mother nutritional supplements for the last couple of years as a personal family use. In my last few shipments, the customs department have been charging unlawful excise fees on the shipments, which are meant to be her personal use.
The shipments never goes beyond $500 anytime. And I always make sure that it is marked as "personal use" and not for commercial purposes. My mother is recovering from health challenges and it is very imperative that she gets the supplements without any hassle. But her being retired, it has been difficult for her to pay everytime she receives supplement package from me. I tried to reach out to the customs department, but they never pick up the phone.
I would be highly grateful if you can help me resolve this issue with the Indian Customs department.

My girl friend sent me a parcel through Postal department from Romania and 2 perfumes, 1 leather wallet, 1 after shave has been stolen. The parcel had a seal "Not opened by customs", but still these things are stolen. Dont know whom to blame, the postal department or the Customs.
Amoret Samraj

I sent iphone to my brother in india on 20th December 2012 from USA, and today is 5th February 2013. It never reached there, I checked with local post office, they said it left US long time ago, So Custom in India stole it, , , i hate it .. i lost my iphone... I have IMEI number of that phone, please tell me if anybody can help. thanks

To whom and where to complain regarding missing items from packages sent from US? USPS made sure that the package was sent to Indian customs on time. I received it today after a week in customs and the package was open and items were missing. This is riducilious. How can someone just keep stealing so openly? It's just not fair

dear sir please help me, my frnd send me parcel and i got a call custom department in delhi airport, that say i py 25000hazar bank account then i recive my parcel...plz tell me tis true or fake?

Does the meaning of the word SCAM mean anything to you ?



Videos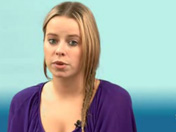 Latest Groups
Today's Mess-Up Photo