Share with Others
Recently Discussed Complaints
Consumer Tips & Tricks
Latest News & Stories
Latest Questions
Ideal Feet, Arlington, Texas Complaints & Reviews - Product Does Not Perform as Advertised

Ideal Feet Contacts & Informations

Ideal Feet

Product Does Not Perform as Advertised

Complaint Rating:

Contact information:
Ideal Feet


Arlington

,

Texas




United States




My wife has suffered for a couple of years from pain in her feet and lower legs. She's been to doctors and specialists and, to date, has received no definitive diagnosis or effective treatment other than pain pills which don't work and offer side effects she'd rather avoid.

I heard about Ideal Feet because they advertise on a radio station I listen to. Their ads say the "guarantee relief in under 7 minutes." Their ads say you have nothing to lose by coming in for a free fitting. When you get to the store, the sales people tell a different story. They tell people that they need to wear the orthotics for a progressively longer time over a period of 10 to 12 days untill they're wearing them all day long.

My wife bought them more out of desperation than out of a feeling that they were addressing her pain right in the store. We spent over $400 for a five minute consultation and 4 pieces of plastic worth about $2. She followed the directions exactly for the first five days increasing the length of usage each day. On the fifth day, in tears from the increased pain the Ideal Feet orthotics caused, she took the inserts out of her shoes.

The next day, I took her back to the store where Ideal Feet agreed to take the orthotics back but only for "store credit." That's over $400 worth of credit which had to be spent in a store whose primary product my wife did not need. She ended up using her credit to buy vastly overpriced Brooks athletic shoes which she can't wear at all because they hurt her feet.

If Ideal Feet really believed in their product, they would offer a no-questions-asked return policy wherein customers who did not get the relief they paid the money for could get all, most, or at least some of their money back. The fact that they offer store credit only speaks volumes about the fact that they know their product is a sham and works in only the minority of cases.

Comments
United States
Medical Negligence and Deficiency

More Ideal Feet complaints






Comments

Sort by: Date | Rating

I totally agree! I was desperate as well and bought into the whole package costing almost $600. After 6 days I had more pain than when I started. When I called the store they offered no help and the customer service hotline number on my receipt would not ever return my calls.

Ideal Feet stores should not be allowed to prey on desperate people who simply want their pain to stop, I too spent over 400. after a 5 five minute consultation, and after following instructions exactly for 2 weeks, the pain was worse than ever and I returned to the store wanting a refund and was told that the inserts could not be refunded but a store credit could be issued, the only thing the store sells other than inserts are Brooks shoes, so I bought 4 pair of shoes that turned out to be so uncomfortable that I only wore one pair twice because they hurt my feet so badly.
Shame on you Ideal Feet! Please do the world a favor and go out of business so can't take advantage of desperate people anymore!

My wife and I had the same symptoms in our feet. We went to Ideal Feet together. She got the $600 package, I said I would return if she was satisfied.
So it's a month later and she's still struggling with pain and sneakers.

I picked up Dr Scholl's 3 way inserts 5 days ago and experienced overnight relief.
I had a pain in my back for 4 years and that's gone within these 5 days too. Magic? Coincidence? I know what I believe.

$6 Dr Scholl's v $600 Ideal Feet.
I have no financial interest in Dr Scholl's but even if I did, try their solution before flushing $600 at Ideal Feet. (Maybe that's harsh because I'm sure some people have gotten relief, but they only relieved my wife of $600.)

I purchased a pair of shoes, socks and inserts one month ago---and I love them! After two weeks of breaking them in correctly, my feet feel great. Not only have they improved my posture, but my calves have a better shape too.
Jennifer B.

Had same experience. Scam artists.

I disagree with you about Ideal Feet being a scam. I do agree that it takes some time to adjust to the support. What I realized was that my arches took years to break down and I couldn't expect a miracle overnight. It took me longer than two weeks to adjust to the supports but I slowly wore them every day until they were comfortable. Now I wear them everywhere in all types of shoes. I love Ideal Feet, I don't know what I would do without my arch supports.

I have to agree with Crystal. It took some getting used to right off the bat, but I am now pain-free. Something I havent been in over 5 years. Ideal Feet helped me get back in shape. I've started running again (after a 5 year break because of so much pain) and feel better than ever.

I've read other people's complaint's about Ideal Feet and in most cases people are in too much of hurry and want immediate results and therefore don't follow instructions.

I do agree that orthotics will work but the salesman at Ideal Feet was not honest with me. I asked how much do the orthotics cost? He told me that they would run around $200. So, I did the consultation and when he brought the orthotics out he proceeded to tell me that they would be $400. This is a scam people!!!

I have been in the fitness business for a long time and you do not have to spend that much for orthotics. Yes, orthotics are great and yes they are expensive but $400, get real!!!

They think that once they give you the price you will be too embarrased to leave...well, don't be a sucker!!! You can probably go to a foot doctor and get insoles for that much.

A very similar scam in the Uk garnered a lot of news headlines and a large following amongst the podiatry community. Note the length of the thread, a lot of people were hoodwinked into buying over priced insoles being called orthotics:

http://www.podiatry-arena.com/podiatry-forum/showthread.php?t=25175

I went to Ideal Feet store in Arlington Tx today and would tell you that they did not relieve my chronic foot pain (for which the orthopedist wanted to do extensive surgery) in 7 minutes !!! It was more like 2 - 3 minutes. Immediately after walking with the inserts in place (which I agree probably cost them about $5.00 or less) the pain I experienced by walking was relieved by about 90%.
I've been walking around the mall most of today and could never have walked more than 100 yards with my old podiatrist- recommended shoes, or the 500 dollar inserts my podiatrist made after taking a mold of my foot.
Scam? Not for me --- expensive -- yea but if this relief continues as I follow their advise regarding the use of the inserts $400 dollars is considerably less than what I was looking at... surgery or disability due to inability to walk. And by the way, the EBT shoes my podiatrist had recommended did help about 20% cost over $200.00 so $400.00 for this 90%+ improvement was well worth it !

I purchased these inserts on April 25, 2013. I, too, was desperate for relief from Plantar Fasciitis which I have suffered with for nearly a year. After wearing the inserts for less than a week (a few hours each day), I could barely walk. I was nearly crippled with the pain. For two days, I could barely walk at all and just laid around with my feet up. I was icing them and using gel for the pain. I went back to the tennis shoes and inserts I had bought just the month before and within a few days was at least back to where I had been BEFORE Ideal Feet's product. If I have anything to say, it is DO NOT buy this product and do your research before buying these things. I paid $371 and was told I had to pay 30% to return them. So, I wore something for 7 days and will get $259 back in 4-6 weeks from the "home office." Ridiculous.

I bought these inserts in April 2013 after years of trying all kinds of different shoes and inserts including Dr Scholls. All store brand inserts break down within a couple of months and only provide temporary relief. These inserts took about a month for me to be able to wear all day but now provide me pain relief while wearing my shoes. I work 12+hr shifts and spend most of that time on my feet working in a hospital. They have provided relief from pain from flat arches, bunions and sore calf muscles. I did my research and have spent a lot of time and money on doctors and inserts before going to Ideal Feet and this has been the solution for me. I understand it's not the solution for everyone but it has been the solution for me.

They sold me $500.00 of this crap, did not work at all, made foot pain even worse. Have gone back 6 times, asked for full refund and was told no! Now I am facing surgery. BE AWARE, there are new stores opening up called good feet, guess what same company, different name. Don't be fooled!

I purchased Ideal Feet orthotics in December 2011. My foot pain ended at that time. The trainers were tough to get used to, but the softer ones for routine wear worked even then. Now I am pleased and the supports are in perfect shape. I returned to the Houston store to get more insoles and was sad to see that they were no longer located there. Now I have to find insoles that were as good, but the orthotics will stay for a very long time.

My daughter had a severe problem and has relief to this day.

This was the solution for us.

Does anyone have the owners name and address for the Arlington Texas location for the purpose of serving a lawsuit against them? I was told they are all independently owned and the owner would have to be served. Product is a rip off. My doctor said they have had other complaints and she to me not to wear them. They will not respond. Thanks.



Videos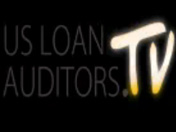 Latest Groups
Today's Mess-Up Photo