Hydro One Smart Meter, Ontario Complaints & Reviews - Electronic Damage

Hydro One Smart Meter Contacts & Informations

Hydro One Smart Meter

Electronic Damage

Complaint Rating:

Contact information:
Hydro One


Ontario




Canada




Last year Hydro One came to our house (still living with my parents) and they came to change the house to one of those smart meters. I was using my apple ibook (Yeah I had it for a bit over 3 years) when the power goes out. It comes back on, same thing happens, and it does this one last time. I turn my laptop on and black screen, I try it again and I get a blue screen with a file folder in the middle with the mac icon and question mark going back and forth (searching for the os, and later found out it was because of the motherboard was gone basically)

We were informed with the hydro bill that a smart meter would be installed, and the person that was coming to install it would knock on the door first, which never happened. And no, I didn't have a power bar with my laptop plugged into it, which is why Quelmec rejected my claim twice, mention about unsuspected spikes, etc in hydro. But We never knew about it(My dad heard noises outside and we found out this way) But it really isn't a matter of the not using a power bar I believe, it's the matter of fact that we were told that we would get a knock on the door, so we could turn the computer off etc, which never happened. There wouldn't have been a spike if Hydro One acted properly

Comments
Canada
Computers & Accessories





Comments

Sort by: Date | Rating

Do yourself a favor I live in a home with a smart meter I had generation one for over a year and in that year my bills doubled and PG&E said that there was nothing wrong with my meter and refused to test it even though I requested it. After going to the town hall meeting Senator Florez put together here in Bakersfield and speaking to the panel from PG&E and CPUC with a little nudge from the senator PG&E came out and tested my meter and my meter was running faster then it was suppose too. They installed generation 2 that same day and I have been monitoring my meter and the online reporting sense it has been install on Oct. 21st. as of today my reading on my meter says that I have used 238 kilowatts it started at zero when I go to the online daily reporting it is say that I used 493 kilowatts up to two days ago it does not report up to date reporting as of this very moment. So the reading PG&E is receiving and reporting on my bill is more than double of what my on-site meter reads and it is two days behind. This is a faulty system and is not working correctly I plan on Monday to contact my Senator and tell him what is going on with the new meter install then I plan on talking to the local tv stations about what I am experiencing with the new meter. PG&E Customers beware of this new meter!!

http://www.facebook.com/home.php?ref=home#/group.php?gid=147940748252

I don't know who is reading this I only hope it is someone with some compassion. I am so angry I don't even know where to start... I got my hydro bill today and to my absolute shock it was $918.00... This is on top of the $110.00 to $160.00 I pay monthly... I have lived in my home for 13 years and I have never ever received a bill like this, in actuality I received a credit last year... In the 4 months that they are telling me at Hydro One that was only an estimate we have bought a new washer and dryer (energy efficient) gotten rid of a 20 year old freezer, changed every light bulb in our home to the energy efficient ones. We don't turn on our lights until we have to, we don't leave things running when unnecessary, nothing at all has changed for the worse in our home only for the better as a matter of fact my husband was home all late winter and this winter he was not so nothing was on during the day... Please help me understand in a Democratic Country like Canada I have no choice whatsoever than to take food out of my children's mouths to pay for a bill that I know is outrages and criminal!!! I know personally approximately 10 other people who have received these astronomical bills from Hydro One as well. One of these people hasn't even been home since his new SMART METER was installed... Tell me what I need to do or who I need to talk too to stop this injustice now!


Wendy Turner

So, they didn't knock at your door. So what. If you had a power outage, the same thing would have happened to your computer. If you weren't home (and they did knock) they still would have changed the meter out.

Ensuring your internal equipment is not subject to spikes in voltage or power outages, is on your head. Not your utilitie's.

I agree with you Wendy! I had the same thing happen but I am being charged $2200 on top of my $350 monthly "estimated" payments. Nothing has changed in our home. Of course Hydro just told me different ways to conserve energy..WTH?

Actually they said that they were supposed to, and the power outage happened the same time as this, coincidence?
we were at home, and we only found out about this because my dad went outside and found the guy changing our meter.

Please contact me at my blog h1ripoff.blogspot.com. I'm launching a class action suit against Hydro One.

I just received my hydro one bill for May 7 to Aug 10th and it is $1741.47. Saying I used 9931kWh over the period. The scary part is that this is our cottage which we only go to on weekends and shut off all breakers at the hydro panel (excluding the well pump). Where as at home where we have items running 24X7 my bills for three months has been $280.00. When contacting Hydro One they only give me the standard energy saving tips with one indication of interest that there might be a problem or how to investigate.

I understand how you people feel. It's crimminal that Hydro One can charge these outrages prices for hydro. Why does the government not step in and do something to reduce the cost of hydro. It's bad enough that we have to pay for the mistakes that Hydro One made with paying off salaries to employees who left, but why are we being punished again with such inflated rates. Is there anything we can do to put an end to this.

I received a hydro bill for 2536.00 the reasoning behind this bill was that my "smart" meter was not working properly for 10 mths. so they came and replaced it on Aug29 2012 and I received my first bill dated September 6 2012 it was for an amount of 684.43 than 4 days later I received another bill for 1851.92..Apparently the estimates were a bit off...I am appalled by this how is it my fault that your equipment is faulty and how do I know that the readings inside the Smart meter are accurate...I am a single mother currently in college with two little children at home my house is approx 30 by 60 feet so it shouldn't cost upwards of 400 per month considering we are not even home during "PEAK HOURS"...there has to be someway to rectify this injustice!

the reason i am complaining about the smart meters is that it is affecting our health
the meters radiate microwave frequencies which are in the long run damaging to our health. these meters are a public hazard . I want this meter removed from y house.
abour every half hour or so they send a spike to the phone towers rough explantion.
Since they were istalled, I have developed severe muscle problems m, my husbands astma has become worse . this did not happen right away over a period of 6 months.
I just wonder how we can get rid of this horror thing known as smart meter.
who should I contact. sincerely connie van kralingen

i just recieved a bill for well over 4, 000. from april to october 2012. i have called hydro, got nowhere. i am refusing to pay this bill. all of my appliance andeverything else in my house energy star certified. i am very unhappy with how hydro is charging people stupid amounts. the bill is more than i pay with every bill combined. i am basically taking food from my son and family. and taking him out of his home.

Why do we get major power surges and then brown outs in our cottage.
We spent the summer with the fridge unplugged relying on coolers.
It has only been in the last couple of weeks doing research that it is the Smart Meter to blame.
What recourse do we have?
Obviously the Smart Meter plot was hatched by some not so smart people.



Videos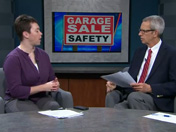 Latest Groups
Today's Mess-Up Photo