Hurst Trailers, Washburn, Tennessee Complaints & Reviews - Trailer will not pass DOT inspection, Etc.

Hurst Trailers Contacts & Informations

Hurst Trailers

Trailer will not pass DOT inspection, Etc.

Complaint Rating:

Contact information:
Hurst Trailer


9050 Hwy 131




Washburn

,

Tennessee




United States


Phone:

(865) 497-2558


hursttrailers.com


I called on the 21st of April, 2009, and spoke with Mr. Bernstein Hurst about making me a new trailer. We talked about a 18' fender trailer with a 2' dovetail, with two 7k# axles with fold up ramps, rub rail, 8" channel frame and tongue. Also with adjustable 2 5/16 hitch and 10k# jack, and all DOT required lighting. I ordered a trailer from this company on the 22nd of April from Mr. Hurst's son Greg, when ordering, I asked how long the ramps were and he said they should be 5.5' on this trailer, I asked what the spacing was on the cross members, and Greg told me 16" oc. I ask if he would put braces on the ramp legs, he said they would. I also instructed them to prime and paint the underside of the trailer, and was told they would. I was told my Mr. Hurst on the 21st that he could have this trailer ready for me to pick up in two days and Greg confirmed this when i ordered it, I told Greg that I would not be able to pick up until Monday the 27th and he said he would see me them. On Friday the 24th i called to confirm that the trailer would be ready on Monday. I spoke to Greg and he informed me that they didn't have the axles and would not have the trailer ready until the middle to the end of the next week. I told him this was not acceptable, as I had sold my old trailer yesterday and needed the new trailer on monday to transport equipment to WV for a job I had going there. We spoke a couple more times that day and there seemed to be no way to get the trailer on monday. Greg told me his dad would call me later that day, after receiving no call back, I called him at 6pm that evening, Mr. Hurst told me he also didn't have the steel for the frame and wouldn't have it before monday, nothing said about the axles. I told him that this would be costing me a large sum of money since i needed to move equipment monday evening. There seemed to be no solution and i finally agreed to pick up the trailer on wed the 29th. When i showed up on the 29th, the trailer was sitting in front of the factory, the first thing i noticed was that the underside of the trailer was not painted and many areas of the topside also wasn't covered well with paint. I also realized that the cross members were on 24" spacing and not 16" as quoted to me on the phone. The next thing i noticed was that there were only two marker lights on the center rear of the trailer, i asked Mr. Hurst about this and he said it didn't need three, that two was enough. He agreed to paint the underside if i was willing to wait for them to run it back through the paint shop. I agreed and after 2 hours, I was ready to return home with the trailer. It pulled exceptionally well and seemed to be a great trailer. When I got home and too it to be inspected, it failed for several reasons. No license plate light or mount, Dot requires the any trailer over 80" wide, have exactly three red lights grouped in the center rear of the trailer, there was only two and there was a bracket welded in the way to prevent the addition of the third light. It also failed because it didn't have lights on the widest part of the trailer (fenders) red facing rear and amber facing forward. I also realized that the ramps were only 5' and not 5.5 as quoted. During the first use of the trailer, (running without state inspection) the front right wheel brake kept locking up, had to run without trailer brakes. During installation of the fender lights yesterday, i noticed that the brake drum on the wheel which was locking up didn't match the other 3 drums. I now believe that at least one of the axles was a used axle and had been repaired or attempt to repair. I have hauled a 6k# skid steer on this trailer and the axles are hitting on the frame, it is suppose to haul at least 10k#, if i loaded 10k# on it, it would be bottomed out, axle to frame. This purchase is the biggest nightmare i have ever been involved in. I had decided to accept the missing lights, the wrong cross member spacing, short ramps, bottom and many areas not painted well, due to being so far to go to make them fix it (over 6 hours one way), but now there are too many things wrong to accept. I will be calling tomorrow to demand that they make me another trailer out of new materials and as quoted, and i will eat all the trouble i have had to date and the long trip to return this piece of junk. PLEASE BE AWARE OF THESE PROBLEMS IF YOU ARE THINKING OF BUYING FROM HURST TRAILERS, WASHBURN, TN.

Comments
United States
Other





Comments

Sort by: Date | Rating

They have agreed to rebuild my trailer with specs originally quoted, will update on the outcome of this nightmare

still no new trailer, have signed agreement to rebuild and now they say it will be ready monday

finally last thursday they said my new trailer would be ready fro pickup friday morning at 8am, when i arrived (6.5 hour drive) i was told that they would need to switch out on of the axles from the used trailer i was returning because for some reason they only had one new one. i was told it would take about twice as long as it took for him to tell me about having to switch it out. RIGHT!!! after about an hour i proceaded down into the garage where they were beating around on the axle to try to line it up. after looking the "new" trailer over i noticed that they had used 4" channel for the tongue, much different thant the 8" they used on the first one. this also raised the hitch about 4 " which made it about 6" too high for my truch without a monster riser. they tried to put my old tires on the new trailer including the one which i had drug all over wv and va for several miles, skidding it causing several flat places from the brake locking up.
after much back and forth "discussion" he agreed to cut the tongue off my first trailer and weld it on the new one. when they took the new trailer outsode to put it in the welding bay, i noticed the bed wasnt flat, it was warped at least 2". i finally told him to put the axle back under the first trailer, put the longer ramps on it and cut the brake wire to the wheel which was locking up and put me on 4 new tires and i would be headed out of TN and he would never hear from me again. he agreed to do this but insisted he would fix the brake. after checking it out, he said there was nothing wrong woth the brake, that it must be my brake controler, making one wheel lock up????? i dont think so. it didnt lock up untill i was almost home, but it is as bad as ever now. i cut the wire and will try to get the manufactur to help me with it (freedom axle) be very careful when you deal witht hese guys for a custom build, get everything in writing from the start and hold them to it. i will add the mr hurst seemes to be a pretty nice guy, hard working, just trying to keep his business afloat in the downturn, but the quality of his manufacturing is somewhat less than average. havent seen this kind of sloppy welding since i was a teenager trying to learn to weld and having no idea what i was doing. just be aware of these problems, i hope no one else ever has to go through what i did to get a trailer built. it does seem to be very strong though and pulls really good, just aint very pretty, although i dont intend to enter it in the "purty trailor contest at the couny fair"

I would not recomend a HURST trailer to anyone. I have a 20 foot Hurst 12000lbs, gooseneck, The first day we loaded a van and it fell through the ramps, the welds broke. It only came with one brake axel. I sent the trailer back and made them reweld various areas. It is a heavy built trailer but poorly manufactured.. Look at these trailers, Kaufman, Gator, and Kraftsman make good trailers...

I have had a 22' Gooseneck 14k Hurst since 2001. I picked it up at the factory as a special order. All of the crossmembers are at 12", (2) two Speed jacks, rub rails, 10" main channel instead of 8", extra long cable to plug lights on the bumper. All as ordered. It pulls great. I have had 20k or above on it many times. I usually use it 3 to four times a week carrying a 12k lift 80% of the time. I have not had any issues to this date. If something happened to it tomorrow I would call Bernstein Hurst and order a new one. He builds a nice trailer at a great price. Great trailer!

ive already had to reweld one weld that broke on the back of my 5x8 .trailer is less than 3 months old.dont even want to bother with hassle of trying to get them to reweld it.regret buying it.



Videos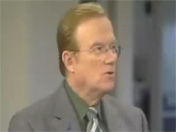 Latest Groups
Today's Mess-Up Photo