Humana, Louiesviile, Florida Complaints & Reviews - Deceptive practice

Humana Contacts & Informations

Humana

Deceptive practice

Complaint Rating:

Contact information:
Humana


Louiesviile

,

Florida




United States




Humana is the most difficult company I have ever dealt with.
What can be said about a company that has class action suites against them by Doctors, class action suites against them by Investors, and law suites against them by the people who make them monthly payments. Not to forget about a variety of complaints on various web sites.

I find the things they tell me to be deceptive, misleading and inventive to their advantage. Their Customer Services reps sometimes make no attempt to be helpful. It is just get off the phone as soon as they can. Ask those reps for details and don't accept what they say as all that could be said. If you don't like an answer call back again. NEVER wait on them to call you as the delay may eat up your appeal time. TAKE NOTES on everything they say. Write everything down.

If you feel you are getting nowhere with them with your claims here are a few places you can contact for help.

1. Contact the state Insurance Commissioner, every state has one. File a complaint with that agency. Be detailed and include paperwork.

2. If Medicare or Medicaid is involved contact Medicare and ask about your problem. Again file a complaint including paperwork and any documents sent to you.

3. Contact your US Senators and file a complaint with him. Most have a Representative dedicated to problems that come up with questionable conduct of Health Insurance companies. Demand better legislation and for the rights of the consumer to be protected. Call it a health care consumer bill of rights.

4. Do the same with your Congressman. Hope that he has not taken campaign funds.

5. Some states have a contracting agency to guarantee the quality of Health Care in that state. Ask the state Insurance Commissioners office for that agencies number.

6. Your state may have an organization called SHINE to assist senior citizens. Ask their assistance with your problems.

7. Scan the Internet for any class action legal action. There are search engines to assist you.

We need to call attention the those questionable statements and practices of this and other companies that cost us money and a complaint is the only way we can get that short of retaining an Attorney.

Comments
United States
Health & Life Insurance





Comments

Sort by: Date | Rating

Humana will suck the life out of you. They are impossible to work with and will fight you for every dime in your claim.

They are Health Scam experts and have company meetings to see how they can make money off of you.

was sent a brochure recently from Humana to let me know they would be in my area and needed to apply between Nov and Dec to change from Medicare to their Plan. Wanted to do this because according to them they offered all my needs which Medicare does not. Well went through the speil of giving them all the information they needed, then they would ask me on a Scale of 1-5 how would i rate them, one was average the other 4 i gave a 5 as they were very knowledgeable, wrong thing to do because they did not follow up like they said they would, they did not call me back so yesterday on 11/13/08 spoke with a Supervisor who had to again do the spiel of needs, she said they would have someone call be back right away, it is now Thurs 11/14/08 and still nothing, well I called their Corp Office listed on the net and could not get passed the operator, she wanted to send me back to the call center Supervisor, i stated no that I want to talk to Corporate she stated I could not, so I said will file a complaint on the net, and that is what this is all about, oh the Supervisor told me to call her back today Thurs and let me know if anyone called me instead of her calling me the Customer back, The first Sales man was to come to my office on Mon of this week, he called on Sun about 6:30 p.m. to let me know he would not be here and would call and interview me on Mon that did not happen.

Read today that they have been double dipping Medicare for millions of dollars and other dipping of recipients.

In short: Customer Service is horrible they do not care about us the Customer, they just want you to give them a good rating so it looks good in the Call Center for them, do not give them a rating, do not expect them to follow up because 5 of them did not do that nor the Supervisor. I would not do business with a Company with a sloppy Customer Service that does not care about the Consumer who pays their salary nor a company that has such negative blogs on the internet which is ripping people off.

BEWARE OF HUMANA HEALTH INSURANCE, ESPECIALLY FOR THOSE ON MEDICARE, IF YOU RECEIVE A BROCHURE OR CARD FROM THEM BE VERY CAREFUL.

This sounds like more of a rant than a complaint, but in any event, what insurance company doesn't have class action lawsuits pending against them? Frivolous claims are everywhere.

With Regard to Deceptive Practices:

A few years back I called Humana on an information search to try and find health insurance w/Rx coverage for my 25 year old daughter who was going off of her Dad's policy. I wanted to get info sent to me and get an idea over the phone of their rates range.
They wanted me and her to give application information so we'd already be that much further ahead if she did decide to apply. We did (I gave info first and then they questioned her after me) She had pre-existing conditions and we knew these could cause her some acceptance problems. (She has Asthma and G.E.R.D and a number of allergies and ADD) Before they hung up they told me that she would be denied and they said they'd be sending her out a letter of denial. I said "but she was not applying, yet and they said that she did when she answered the questions for the application. (The one they said they would not process, but just have ready if she decided to go with Humana after my research!!) So she's been denied for coverage...single and at the age of 25, w/o intending to apply with them at that time! This means ALL insurance companies know she's been denied and is now as "marked" applicant. Fortunately, she has insurance benefits now thru her employer. I'll NEVER consider going with Humana when I apply for Medicare this year because of their deceptive practice during that information gathering session on the phone. NEVER!



Videos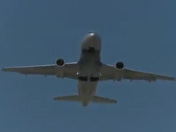 Latest Groups
Today's Mess-Up Photo