Share with Others
Recently Discussed Complaints
Consumer Tips & Tricks
Latest News & Stories
Latest Questions
HSBC Mortgage Services Complaints & Reviews - Fraudulent Practices

HSBC Mortgage Services Contacts & Informations

HSBC Mortgage Services

Fraudulent Practices

Complaint Rating:

I have had a mortgage with HSBC for 8 years and have had the same homeowners policy the entire time. This mortgage was a refinance and the homeowners was carried over from the previous mortgage. I have the policy with a local agency and the agent is a personal friend of mine. At least once a year HSBC sends me a notice that I do not have current coverage on my home and they tell me they are taking out coverage and charging me for it (usually about 4 xs what I pay on my own) It takes several faxes of my declaration page from both my husband, myself, and my agent to get the problem straightened out and it usually takes months, during which time my mortgage is running with a past due balance of several thousand dollars. Now my credit rating is trashed and I can't even refinance the home because of it. STAY AWAY FROM HSBC When you complain to them the answer you get is "We are the biggest bank in the world" In other words - good luck !!!

Comments
United States
Banks





Comments

Sort by: Date | Rating

Owe, we agree. That is definately their attitude. We refinanced our home with Beneficial( HSBC) in Feb. 2007. As the mortgage specialist advised we agreed to biweekly payments. It became evident after a year that we would not be able to pay that kind of money every month. We applied for a hardship reduction. The hardship reduction was approved and our payment was cut in half. We received a letter stating that the payment was reduced for 6 months(August 2009). Our understanding was that after 6 months this hardship would be reviewed. After the 6 months, Beneficial told us continue to pay the reduced amount. We did so. In January, out of the blue, a deputy left foreclosure papers on our front door. The papers included a court date less than a month away. They had also scheduled our home for a sale!
Upon contacting Beneficial on how to fix this problem, we were informed we would need $4, 500(on the same day the papers were served). We called Beneficial for a confirmation on this amount and the amount three days later was over 7, 800.00!

They also tacked on 1, 295.00 in attorney fees. They also want another payment before the end of the month.

The loan amount was 138, 000.00 The balance remaining after 3 years is still 144, 000! If we were able to keep this loan and pay it off, at the end we would have over 400, 000 dollars paid to this company.

So, did they go back before the hardship and add the other half for 6 months? 4, 200.00- 2, 800.00=7, 000.00. What real reputable company does anybody know that would let a customer get that far behind before foreclosing.

They don't take partial payments, so how is it they would let us continue to pay the reduced amount from Sept. to Dec.? They would not. Now all of a sudden, they are trying to take our home, and put 3 small kids out in the street.

Sbullard - We are in the same predicament:

I had never missed a mortgage payment at the time this nightmare began.

Mar 2009-Applied for a Home Modification (was a realtor making $60K less a year than the time of app)
July 2009 - Approved for a forebearance period of six months. ($700 less a month)
Sept 2009 - February 2010 - Made all payments on time via certified check (Kept return reciepts)
March 2010 - At the advise of HSBC, made another forebearance payment.
April 1, 2010 - Was told that HSBC would no longer accept payments that our home was under foreclosure. (Was told that the collections dept and the modification depts do not communicate, that I am a perfect candidate for their modification program and that all foreclosure activity would cease as soon as we were approved.)
May 27, 2010 - Served with foreclosure papers.
June 15, 2010 - Hired an Attorney
July 3, 2010 - Was denied for the modification three months after not being allowed to pay on the loan.

I hate to think of all the people who just moved out of their house when this happened to them. I would imagine that there are many who could not afford all of the tacked on fees or an attorney and just had to up and move. This is a disgrace. HSBC's website had a link that said "Having trouble paying your mortgage? We can help! Click Here". Do not hit this button. Since their "Help" I am now in more debt to both attorneys and my loan is currently $30, 000 more than the original loan amount. I feel 100% that if the government did not say they were going to "help" everyone who makes less than 1/3rd of their mortgage, I would have NEVER hit the need help button. This has been a nightmare that, I feel, our government has brought to me. Keep the change!

Sbullard - If you would like to talk more about this, please let me know. I would be happy to pass on my email to discuss further. Would love to know how you are handling and if you have an attorney. I am shocked that there is not a class action for this complete mishandling of mortgages.

havin g some problems with HSBC that have no kind of help there cousmer service is no good they only say one thing pay or your house will be on foreclosure they will not work with you at all my issue is that i hace teo accounts with them and was paying on the account but got a noticed sign that i wasent paying to what happeend was they were credting one of my account with the other so in other words they were putting both payments on one account and then is showing that the other account was not being paid ever since then they have had work orders done investagation and then they have put the house on forclosure and still cant figure it out that they made a mistake on there behave and want ot sale the house !! ihae talked to them faxed them the check copy of there mistake and they still wentme to pay and pay late fees and attorney fees for the mistake they have done we need to do something about all these gangsters running are bank system !!!

Hello,

Please consider joining the following group to gain political attention on HSBC practices:
http://finance.groups.yahoo.com/group/HSBC_mortgage_nightmare/

As a result we will be able:
* to drive-away potential customers from this dangerous institution,
* to convince citizens to support us through cutting their HSBC credit card
* to gain media coverage,
* to gain elected politicians support (especially in this electoral year),
* to have HSBC management listen to us and change our loans.
All together, we can.

My husband and I are both retired and our mortgage was bought out by HSBC. They denied us a mortgage modification and told us to file bankruptcy. We had to do a Chapter 13. It just makes me sick because in our "NEIGHBORHOOD" no one speaks English anymore and now the hispanics are buying the foreclosures for $30.000.00. HSBC is buying up AMERICA!!! By the way HSBC is Hongkong Shanghi Bank!!!

Terrible experience with HSBC. They bought out my mortgage first and second mortgage from Beneficial in 2007. The balances just don't go down. They charge astronomical fees and have pulled the same crap on me about not owning homeowners insurance when I do. I cannot get anywhere with them. They offer no solution and to get a modification is impossible. I just cuss at them now when they call. The second I am one minute late on my mortgage, they place 15 calls a day to my phone even when I am not 5 days behind. I have a 10 percent on first loan and 14 percent on a second loan. They don't have to follow national rules. They are international. What a nightmare in this tough economy they are squeezing the life out of all of us hardworking individuals. We need to take a stand against companies like this who charge astronomical fees and interest. They only care about their pocketbook and their employees are poorly informed and sneaky about their practices.

I agree with the other persons here. Beneficial's tactic when one tries to get a modification is delay. They delay, delay, delay and then send you a notice that you do not get the modification because you are missing documentation that they need from you. Meanwhile, you fall deeper into debt and behind in our mortgage. Please contact me at mitchelltonya100@gmail.com if you'd like to do a class action against them.



Videos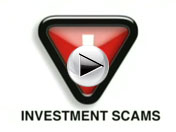 Latest Groups
Today's Mess-Up Photo