Share with Others
Recently Discussed Complaints
Consumer Tips & Tricks
Latest News & Stories
Latest Questions
H&r Block Emerald Card, Las Vegas, Nevada Complaints & Reviews - Economic relief check scam

H&R Block Contacts & Informations

H&r Block Emerald Card

Economic relief check scam

Complaint Rating:

I received my tax refund via a direct deposit to an H&R Block Emerald Card as I was told I would receive my refund much faster. I was told I would receive an e-mail once my card was activated and the money was in the account. I never received the e-mail and only after numerous checks on the 866 H&R Block number did I finally receive my money. I promptly went to my bank and withdrew the funds and cut up my card. Now the fun begins... The economic relief funds... I received the usual notice from the IRS as to the date I would receive my $1, 200.00 Economic Stimulus check. It did not arrive so I called the H&R Block number and was told via their 866 number that the IRS would be sending a check and gave the website for the IRS to check on a delivery date. I did so and waited till the estimated delivery date and still no check. I called the IRS and after an hour waiting, I was informed that the money had been direct deposited to the account that my income tax was funded to i.e. my Emerald Card account! I called once again to the H&R Block Emerald card co and when prompted to inquire about the E.R check, listen again as it stated that the IRS would be mailing a check!!! The thieves have been using my money all this time and when I finally was able to get in touch with a supervisor in a 3rd world country, he stated that he was unaware of any such recording. I gave him the number off the paperwork I had for the Emerald Card and he listened. He apologized and said there was nothing he could do about it. I stated that I needed a new card so I could access my funds and was told it would take another 10 days! This is consumer fraud at it's worst! If you have been ripped off like this please e-mail me at vegaspardee@cox.net.

Comments
United States
Tax Services

More H&r Block Emerald Card complaints






Comments

Sort by: Date | Rating

This card has given me nothing but trouble. First over christmas I ordered something online and they attempted to double bill the card as it shows up like a credit card. The order did not go through and I called the company to see about getting my money back. They said that they would contact the bank and tell them to release the funds. Now the fun begins. I called back and forth between the merchant and HRBLOCK CARD. HRBLOCK CARD kept saying that they could not release the funds and that they would be held for 45 days. Now my Christmas budget was short. Later this year I went to the store and put $30.00 on the card and went to use the card. Nowhere would accept the card. I checked and it showed the balance but everyplace was refusing it. I called the 1-866 number on the back and was given a whole bunch of automatic crap. I Finally got to an individual and he told me that he was going to have to charge me $2.00 to talk to a person. I agreed because I needed to change my address anyway which you can not do online either. He looks at my card and says that their Fraud department needs to speak to me. I questioned the charge and he said that he would submit my complaint. GREAT. Bye Bye $2.00. I called the number for the fraud department and they said that they had noticed a charge on my account to some company called all pet and that a bunch of other people had the same thing happen and that they needed to stop my card and send a replacement. Fine another 10 days to make my purchase. I recieve the card 12 days later and go to use it and it is rejected again. I check the account and come to find out there is a charge for $10.00 for replacement card. I did not request this card to be replaced I was told that I had to and nobody told me that I would have to pay for it. I called the HRBLOCK Card people again and they said sorry but that was the way it was. So goodbye another 2.00. I now spent $5.00 to put the money on the card and$4.00 for the priviledge of not customer service and $10.00 for a card I did not request but was told that I would need to have changed. altogethor I spent $54.00 for a $30.00 dollar Item that I was purchasing plus wasting an additional 12 days. I will never use this card again and suggest that anyone else with one not to use it either. I hope this helps and that other people do not get snared by this fraudulent Card.

just for clarification...the part about costing 2.00 to speak to someone is a lie

I am having the same problem. But i have an electric bill, water bill and an overdrafted account at my bank to take care of that i thought would be taken care of when i had my taxes rapid refunded. H & R Block said well has something changed since last year? I said no all is the same. And they had no answer so now i am flat broke with nothing but nothing to get me by for the next who knows how long untill my "rapid refund" gets here. I am just wondering do they put those fees back on????? or do they keep them???

Hillarypoole@att.net

I know exactly what hes saying. I really think a lawyer is who i need to be talking to. This card is the biggest scam and H&R Block just lost a ten yr. customer over this. I got a $500.00 advance on my taxes and they told me only $400.00 Could be put on the card at a time. Ok fine then Im told there was a $45.00 annual fee Ok. fine they said the remaining would be put on hold and when I wanted the rest just call and they would transfer it to the card. Well I planned on keeping this card and using it all the time and have my check applied direct deposit to it. I spent the $400.00 but cant get nothing else everyplace i go says denied the balnce is $7.00 but I cant even spend that and what happened to the rest Customer Service says this card is frozen until Feb.16th Well ok fine tody is the 17th and theres still $7.00 on it and i still cant use it knowwhere. Customer Service does charge $2.00 just like the man above said. Anyone can call them and after all that automated crap listen to what it says "A $2.00 fee may apply to speak with a live representative. Im still dealing with these people and everytime I do speak to someone they say " Sorry Mark for the trouble I will straighten this out for you." They tell me its fixed and I still get the same results $7.00 balance and denied even the spending of that.

Every year my family goes on vacation with my income tax return. This year I tried the emerald card because I had to pay for my trip by the 21st of Feb and I was told that my income tax would be back by the 16th. I was afraid to chance it so I decided to use the emerald card. I told my agent what I was planning to do and she said that there would not be a problem. I went to the travel agent to pay for the trip and she needed an address to link the card back to. It wouldn't accept mine. So we called them -$2.00- and they didn't know what address to use. They told me that I would have to go to a bank(they gave me a list) and get out $3500 one day and the rest the next-$3500 was the max allowed to be taken out in one day. She told me that I would have to take out $3480 because I needed to leave room for the service charge. So it would end up costing me $40 in service charges. I was upset but I needed to pay for my trip so my husband went to National City (one of the banks that they told me to go to) and was told that he could only take out $500 a day with a service charge of $20 each time. WHAT? OMG! He decided to go to our credit union and they gave him the funds. If they would not have given him the funds we would have lost our trip. Now he tells me that there is $11 left on the card and he tried to use it at Meijers and was declined. I am mad right now and plan to talk to my dad because he is a lawyer to see if there is anything I can do. I was a loyal customer of H & R but won't be returning. They never told me about any service charges.

hey um..."mr stench"-the part about a 2.00 charge to talk to a representative is absolutely true...i don't know where you obtain your info but if you refer to the "terms and conditions" listed on the h&r block website, you will find it stated there plain as day-don't accuse someone of being a liar when you have no clue what you are talking about-i have had the card for a little over a year and i also know from experience that it is true.

I would suggest that you all do call a lawyer so they can tell you that you have no case. do your own taxes and see if you still dont have problems with the irs, depositing your funds on time. guess what the irs just posted on their site for over 200, 000 that their refund was released on the 13 of feb. 2 days later the message changed to the funds not being deposited till the 24th of feb...but to everyone who did their taxes with hr block it is hr blocks fault. not to mention that if you are having the refund put onto the emerald card the return gets deposited to hsbc bank which is not hr block. and they also give out incorrect information about when the funds are released to the card. it is just really sad that you all count your chickens before they hatch, and in some cases you dont even have any eggs. that is the real problem isnt it. i need my refund like everyone else but i dont spend it until i have it. get your panties out of a bunch and wait like everyone else cause guess what...you will get your refund if you have one coming as i am sure you all already have. and by the way there are no supervisors who can help you in a 3rd world country. there 3 call centers, one in ny, one in kc and one in phillipines. the only "supervisors" who could actually help you are in kansas city and they are the tier 2 team. you will have to wait for an hour to talk to one and you will have to be transferred but hey if you just have to make someone do something for you then that is who you have to talk to. and if you actually have a valid problem they will be able to help you more than anyone else. by the way hr block dosent make any money "keeping " your refund from you. thats what tax prep fees are for.

Wow, after reading this, mine isn't so serious, but still, theft is theft. I got my Federal Income tax with no problems. But, with my state income tax refund, I received the email saying that the money was deposited. So I thought I would go to Best Buy and use the money for a well needed computer upgrade. I get the parts and go to the checkout. When I tried to buy the item, my card was declined! I could not figure it out. So the employee then tries to do half on the card, half off, only to find that I only had 1/4 of what was supposed to be on the card! I told him to just refund the money to the card, and he does. When I get home I find the money was placed into "pending transaction". So I thought, maybe it will go through in 24 hours. It didn't. 3 days later, its still in "pending". I emailed H&R Block about this, and they told me they needed a "letter with the merchant's letterhead, date of transaction, card number, and signed by merchant" . I went to Best Buy and they told me 24 hours again. This time I refused to accept that answer, and the manager I spoke to then said it takes a week. Unfortunately, I am not that stupid. I stood there while she called her coorporate mgr, who spoke to H&R block directly. They said they would try to have my money by the end of the day. Its been 4 days, and I still do not have it. The person who was supposed to call back never did.

I had my taxes done and waited for my refund which was deposited 2 weeks later on a Wednesday morning. I begin to use my Emerald Card to purchase some things I needed, and everything went smooth until 2 days later. It was Friday and I was at a store making yet another purchase. The cashier tells me my card has been declined and I ask for him to try again. He runs my card and declined for the 2nd time. I call customer service and a woman with a thick filipina accent finally answers. I try my best to make out what she is saying despite how annoyed I am at the store counter. She was of no help whatsoever, and could only tell me a rep would call me back within 24-48 hours. I have yet to receive that phone call. Apparently, I also "escalated the issue" so I was promptly transferred to what is supposed to be a supervisor. Another woman with a heavy southern accent comes on the line to yell at me and say she can't hear me! Well yes ma'am of course I am on my cell phone because I am out trying to make a purchase and that's how I end up calling you guys duhhh. I go outside the door so I can speak "louder" and confirm my address, birth date and social security number for the whole world and their mother to hear my info. This manager cuts me off to say my card has been put on hold and a letter was automatically prompted to be sent out to my home address. Mind you this was 4pm on a Thursday and too late for a mail carrier to process. This so called letter woupd be sent out the next day Friday at the earliest and I shall receive said letter middle of the week. This manager had no info as to what the letter states and I have absolutely no answers as to where my funds are. Tonight I tried to log in online to look at my statement and the system is conveniently unable to find me based on my personal and card info. I am a very angry customer and if I do not get answers very soon then I guess we will have to start a class action lawsuit. Whether my refund was a million dollars or even if it was a penny, it does not matter. You just don't mess with people's money!

I had filed my taxes and got my refund on the Emerald card...they pushed this option stating it was faster and less expensive. All went well (although I filed in Jan. and they said the government has a delay till late Feb before they could actually file it) I got my funds and have been using the card a usual till on April 25th I received an email from Amazon.com stating that they noticed someone had tried to open a new account with MY card number!! They canceled that account thankfully but that prompted me to check my online balance/activity...Sure enough there were many fraudulent charges on my account. I called the 800# on the back of my card to report the activity and cancel that card...since then I have had to call EVERY day to speak to several people with such thick Indian accents I can barely understand...they could not stop any pending transactions??? Instead they have to wait for them to no longer be pending before I can file an affidavit...this has been very time consuming and has cost me money to get each affidavit notarized and faxed and sent in the mail with a 10 day span to file or I can no longer file it as fraud????????????????? No one could tell me when or if I will get my several hundred dollars back. They took my number for the fraud department to contact me and I have yet to hear from them...I WILL NEVER file with the Emerald card again!!!

I filed on feb 20 and received a ddd of March 5 on the wmr site. I was just wandering if it will be deposited on my emerald card on March 5 or if there will be additional days added for processing through h&r block or bank fees. Any info will help. Thank you!

Last year used H&R Block with emerald card refund. Never got card, emails, money or answers. Still trying to figure out what happened. This year I used Turbo tax with their Netspend card, got refund within 2 weeks. Quickly took the #$ out just in case. I will never use H&R Block or the theives at emerald card again.

Until this year I have not had any problems with HR BLOCK emerald cards. But twice I had fraudulent charges on the card and the fraud department denied my case without doing any work to show for it. I was asked me to give a statement and I did that. But every time I call them about the case the customer service
people don't have any notes on my prior calls. They don't know what information was looked at to deny my case. They won't even confirm if they received the initial statement sent. I have even submitted video footage proving I was not in the locations where the transactions happened at the time they say it happened. But all I'm told it "they have the option" to reopen the case. No one seems to know where the fraud department is located or what the phone number is. And the corporate office is no help because they just refer you back to the number on the back of the card. No one knows what a "full" I investigation entails or what information was gathered. I've spoke to the people at both locations and no one has spoken with HR BLOCK. Not a single person. So how do you complete a fraud investigation without calling the people? And when I asked to be contacted if they needed more information or if there was something I could do to help them, no one does. These people in the fraud department don't care about us. If they think they are going to be rid of me, I got a whole another new thought for them. I've contacted the US Attorney's office. I suggest you do the same.



Videos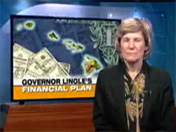 Latest Groups
Today's Mess-Up Photo