Recently Discussed Complaints
2.
(1 mins ago)
TEGA SMITH
DO YOU NEED AN URGENT LOAN CONTACT MARTINKINSLOANFIRM@GMAIL.COM
3.
(10 mins ago)
Xhose Pro
I was looking forward to getting a replacement
5.
(31 mins ago)
Arizona Tea
Diet decaf green tea with ginseng
Consumer Tips & Tricks
Latest News & Stories
Latest Questions
Home Direct USA Complaints & Reviews - Delivery and Customer Service Problems

Home Direct USA Contacts & Informations

Home Direct USA

Delivery and Customer Service Problems

Complaint Rating:

Contact information:
Home Direct USA


United States




I ordered a dresser on 10/26/11 and was told to allow 7 - 10 business days for me to get it. I was in contact with the retailer and at any rate it arrived at the delivery location on Monday, 11/14/11, located in Lyndhurst, NJ. The retailer was trying to find out how come I haven't heard from them and it is now Wednesday, 11/14/11. The retailer stated they don't deliver to where I live which is about 30 miles away. Finally, I hear from the delivery company later on Wednesday. I asked where are you located and they stated Lyndhurst, NJ. So, I asked the retailer I thought they don't deliver to my area and he stated they don't usually but I worked it out. I purchased the platinum delivery package from the retailer which included delivery to room of choice, assembly, and removal of any debris. I was also promised they would call 1/2 hour and 1 hour before they arrived. They called 1 hour before they arrived not 1/2 hour before. They took it out of the box before they came inside. They didn't give me any warranty information. There was a scratch on the outside of one of the drawers and I had a conversation with the driver, his helper, and my husband. They had me sign in two places. I called the place that delivered the furniture, National Electronics Transportation and they told me to call Home Direct USA. I waited for 30 minutes before I got a live representative on the phone, just for her to tell me to call National Electronics Transportation back, and they told me to call Home Direct USA again. I explained the scratch issue and no warranty information given and they asked me if I mentioned the scratch and I explained no but I had a conversation with the driver, his helper, and my husband and that they just stated sign here. The warranty information I explained the box wasn't brought in and I checked the dresser and it wasn't on there. I was told they would e-mail the company that delivered it and see what they could do. I was told within a couple of hours they would e-mail the paperwork to me. The girl never did, I ended up having to call back again waiting another 30 hour for a representative, and they told me she didn't get it yet. I tried the next day, and then the following day. Finally, after several more calls and waiting for a total of hours on end and they copped an attitude like they really didn't want to do any work, I got the e-mail from a supervisor however, it doesn't mention the scratch which the company that delivered the furniture stated if anyone can add anything on the paperwork it would be Home Direct USA and it someone else filled the part where I was supposed to fill in as it stated "Customer Response", however, I was told just to sign. They don't want to ask the drivers, ANYTHING. I WILL NEVER USE THEM AGAIN AND I RECOMMEND OTHERS DO THE SAME!

Comments
United States
Furniture

More Home Direct USA complaints






Comments

Sort by: Date | Rating

They are terrible. I've been waiting 3 weeks on a delivery that should of took no longer then one week.

They also lie in their shipping updates, claim to make delivery attempts and phone calls which never occurred.

Home Direct USA needs to go out of business, been waiting over two weeks for a package, received a call it would be here on a friday, took off work, never received package, still waiting. Customer Service was absolutely no help. I wanted to purchase another item from Target but will not if Home Direct USA has to deliver. This company will run you out of business!

Horrible company, 1st TV delivery was broken, had to wait another week for a replacement. Now it arrived on Wed. and they WON'T deliver until following TUES. When they called to schedule, I had no choice... Then WHY bother to call me to schedule?!. I hope nobody else will ever use this terrible company.

Home Direct USA Phoenix AZ--Bad Service. Lots of missed delivery schedule. Do not use.

This company is beyond awful. A sofa which we paid extra to be express delivered in two weeks was picked up in four by Home Direct then sat in a warehouse in Los Angeles for three more weeks (and as far as anyone can tell...this company doesn't really "keep track of such things"), then sent it to my town for another three weeks, then scheduled a delivery for today "between 8AM and Noon". It's now 5:30 PM and the driver just called and should be here in about an hour or so. Probably.

It's good thing we don't have lives to lead.

I'm waiting on hold now. Three weeks to deliver a small (32 inch) TV to an adjacent state... unbelievably bad. I actually still don't have it, in fact. The tracking information kept saying they left voice mail when I was home all day and the absolutely did not.

I ordered the Comfort Revolution Bliss Queen mattress on 11/20/12. Costco's vendor, Comfort Revolution, uses Home Direct USA to provide "White Gloves" delivery service. Home Direct is the most incompetent business in the US. They were supposed to transport a 110 lbs. mattress to a local delivery company, Bekins Moving Solution, who then deliver the mattress to me. Bekins called me to arrange delivery. The day before the delivery, Bekins called me again to inform me that Home Direct USA has not delivered the mattress to Bekins. Bekins did not know what happened to the mattress. I contacted Costco's customer service, who contacted Comfort Revolution and Home Direct USA. They found out that Home Direct lost the mattress. How do you lose a 110 mattress?

Costco arranged for Comfort Revolution to ship another replacement mattress, again using Home Direct USA. Home Direct's tracking website said the mattress was picked up on 12/10/12 and delivery by 12/19/12. They have not delivered the mattress, and there is no other status. I called Home Direct 800 # for tracking, and it said that both mattresses have not been picked up. This is in total conflict with their tracking website. I contacted Home Direct customer service and was on-hold for 1 hr. with no live person answering. I called the local delivery company, Bekins, who told me that they expected a mattress to be delivered to Bekins on 12/14/12, so they could make the local delivery to me. However, Home Direct did not deliver the mattress to Bekin AGAIN.

Please note that many furniture products on Costco.com's website are sold by Costco's vendors, not Costco. I asked Costco's customer service why Costco is using Home Direct USA, when Home Direct is well-known for its incompetency in regards to losing products and missing delivery dates. Costco replied that the shipping/delivery company is chosen by Costco's vendors. A search using Google reveals that many of Costco's "white gloves" delivery products are shipped by Home Direct USA. Google Home Direct reviews. Most of the negative reviews are true. If you order an item that states "white glove delivery", make sure to check to see who is shipping the product. If it's Home Direct USA, don't waste your time.

Fraud I payed extra 35.00 for insurance to cover up to 1000.00 replacement they said after 3 months it was a act of God they dont have to pay its not a act of God there was a week notice it was coming and the item should have ben place in a save location also I'm checking with the state Insurance laws for taking money for coverage its not just shipping fraud its going to a much larger problem with the State / Fed Laws !

They stuck their "white glove" up my A$$. Not so white anymore. They lie, could care less and generally act and "work" like a bunch of idiots. Bought bedding on Groupon, set up 4 hour window on the day they chose. I took off work and they never showed, called or gave a damn. I had to go to their distribution center across town after corporate said they would call me right back 5 minutes before they all left. Never again for them or Groupon.

I am a Retailer who hired Home Direct USA to deliver furniture to my customers. It was a terrible experience which I am not sure my business will recover from. They damaged or lost many thousands of dollars of my freight. 90% of my customers cancelled their orders and significant amount of profit.. Home Direct USA charged my credit card to deliver all that damaged freight which my customers refused, then they charge again for bringing the damaged fright back to their own terminal and yet again to return freight they damaged beyond repair back to my own business location. If you don't pay them all the ransom money, they will charge you daily to store your freight which "they" damaged while you wait up to 120 for them to "decide" if they will pay your claim. By the time they decided, you are already in debit hundreds for storage. IF YOU ARE A RETAILER WHO IS USING HOME DIRECT USA AND YOU HAVE PRE-PAID FOR ANY DELIVERIES THEY HAVE NOT YET MADE - DISPUTE THOSE CHARGES WITH YOUR CREDIT CARD IMMEDIATELY IF THE DELIVERIES HAVE NOT TAKEN PLACE OR IF THEY DAMAGED OR LOST YOUR FREIGHT. IF YOU WAIT MORE THAN 60 DAYS, YOU WONT BE ABLE TO FILE A DISPUTE. This is why they make you wait up to 120 days, so you can't file a chargeback and they dictate what you will receive on your claims and the majority of the time they don't accept liability or refund any monies. IF YOU ARE A RETAILER USING HOME DIRECT - WATCH YOUR CREDIT CARD TRANSACTIONS CLOSELY!! I WAS BILLLED THOUSANDS WITHOUT MY KNOWLEDGE AND WONT REFUND MY MONEY - I WOULD AUDIT ALL OF YOUR BUSINESS RECORDS WITH THIS COMPANY TO MAKE SURE YOU HAVENT FALLEN VICTIM TO THE "SCAM" - IT IS WITHOUT A DOUBT ONE OF THE BIGGEST SCAMS I HAVE EVER WITNESSED!

Home Direct is terrible. I paid extra for "white glove" treatment and "gold service." Instead of wrapping a table with bubble wrap, like they said they'd do, they put a blanket on it and by the time it arrived it was broken. The large piece they broke off the table was nowhere to be found. The driver said they got it that way. Not true, of course -- i took pictures. They apparently ask people to pay more for extra service and then just stick the freight in random trucks across the country with no regard for the service.



Videos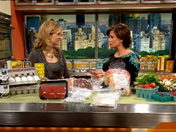 Latest Groups
Today's Mess-Up Photo