Guardsman Furniture Protection, San Marcos, California Complaints & Reviews - Claim Denied

Guardsman Furniture Protection Contacts & Informations

Guardsman Furniture Protection

Claim Denied

Complaint Rating:

Contact information:
Jeromes Furniture with Guardsman Plans


San Marcos

,

California




United States


jeromes.com


Bought a 5 yr. prot. plan for new couch in Feb. 2005. Stitching has come undone in cushion on which your back rests. Placed claim today 2-4-09 and they denied it, stitching is not covered.

Went to Jerome's for help, they basically told me I was SOL, despite me acting like a customer first with a 'sales guy' and when I questioned him on if the warranty covered stitching, he asked a co-worker who said it was. Find out neither one of them knew what they were talking about and we are really SOL! It coveres TEARS, not stitching coming undone...that apparently is a manf. defect for the first year only.

We have a couch that is literally coming apart at the seams from normal every day use and a 5 yr. plan that does us absolutely NO GOOD!

Comments
United States
Furniture

More Guardsman Furniture Protection complaints






Comments

Sort by: Date | Rating

Guardsman Furniture Protection Plan is a Scam! I'm so disappointed. My husband & I both use to be in furniture sales and routinely sold Guardsman to our customers because we believed it was a reputable insurance plan. I bought the 5 year plan for myself 1.5 years ago for my new leather sofa. The sofa was recently damaged by my children (which my salesman said would be covered) & the claim was denied. However, I know 1st hand that commission is paid by Guardsman for the sale of their insurance. It should be illegal, they might as well be stealing cash directly from your pocket. Never buy Guardsman protection plan!

They are a scam! I brought over a $4000 dining set and I was told that the protection plan would cover damage like you cutting bread on the table itself. Of course I did not do that, but minor damages like chips and stratches are not covered. I will never buy their so-called protection plan!!!

I too bought leather furniture from Jeromes and also bought the guardsman furniture plan. The stitching came out of the couch cushion just as is the case with many other customers. They called and questioned me about it and then told me it was not covered! I want my money back Jerry, your furniture SUCKS!

I also purchased the extended warranty and when I needed to use it I was told that punctures, rips, and tears needed to be within 1" from a seam. My leather was tearing at the seams. Their warranties are a SCAM SCAM SCAM! If something is going to go wrong with the furniture and it always does because their furniture is cheap, then the 1 year warranty should cover it right? WRONG! what they do is come out and try and fix it. My love seat has been fixed 3 times and each time i tell them that this love seat is trash, needs to be replaced. The last guy that was here said they will not replace it. This love seat is not even a year old and now it wont last another 5. LOL what a joke! I will NEVER purchase furniture from Jerome's ever again.

I also purchased this policy to cover my leather setees. I have had someone out to look at damage done through a spill, only to be told they will not do anything as it will fade in time. I disagreed with their discission and was told i would be contacted within 10 days, and i have not heard from them since. I would never purchase this again and would not recommend anyone else getting it.

What a SCAM! I purchased the 5 year plan for my 9 piece leather sectional couch. There are 2 tears on the back of two of the pieces and one of the nipples that connect the pieces is broken. I have not moved the furniture since it was delivered and installed the end of May 2011. The tears occurred when the installers pushed the sectional against the wall it became stuck to the wall. When I rearranged the furniture to accommodate my Christmas tree two pieces tore off paint from the wall and the pieces of leather stuck to the wall.

I called the next day to file a claim. I was immediately told the nipple was not covered, which I complained about but it did no good. Finally, three weeks later I received a call for a technician to come out and survey the damage. He spent 15 minutes looking and taking pictures. He told me that he would need to order two new pieces of leather to replace the entire back of each piece. Two weeks later I get a letter denying my claim.

I wish I had a chance to check out Guardsman before I took the plan but it is hard when you are sitting there believing what the salesman tells you. My next step is to file a complaint with the Better Business Bureau and anywhere else I can find. People need to know this is a scam. MOR Furniture will also receive a letter or two. We spent over $6, 000 there in the last 8 months! I want a refund for all the plans I have.




Think everyone should file with MI Attorney Generals office.
They need to go in and see how many claims are denied.
File a complaint only way to stop them...



Videos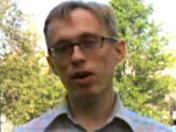 Latest Groups
Today's Mess-Up Photo