Grocery Rebate Redemption, Joliet, Illinois Complaints & Reviews - Fraud

Grocery Rebate Redemption Contacts & Informations

Grocery Rebate Redemption

Fraud

Complaint Rating:

Contact information:
My Free Travel


2531 Division Street, Suite 105




Joliet

,

Illinois




United States


Phone:

1-800-956-4442


repsites.us


I purchased a living room set from Linders Furniture this past May and was given a $600 Food Certificate. I was to pick a grocery store that I frequently use. They request that you send them grocery receipts for $100.00 per month. They also request that you send them $9.95 and state that it will be sent back to you with the first $25.00 gift card they send back to you. (for each $100.00 in grocery receipts you send in they send you a $25.00 gift card) I ran copies of the $25.00 coupons that you are to send in each month with your receipts attached. The one thing I did not do that they requested, and I WILL NOT do, is send them a copy of my drivers license. I have never heard of such a thing especially in these days and times with so much identity theft going on. They must be crazy! They sent me a notice stating "You did not submit a copy of a state issued ID or drivers license along with your Registration Validation Form (I DID send them a copy of the Registration Validation Form) Per the terms and conditions stated on the website which you agreed to when signing the form, the terms and conditions state that you must sumit a copy of a state issued ID or drivers license."

I would like for you to look in to this type of unscrupulous business.

Thank you,

Caryl Ann Todd

Comments
United States
Food

More Grocery Rebate Redemption complaints






Comments

Sort by: Date | Rating

I, too, was appalled today when I saw that a copy of my driver's license was required. Not only for the reasons outlined by Caryl Ann but also because I could see no GOOD reason for them to want it. On the paperwork I received it did say that the ID# could be blacked out but that still left my full name, address, picture, and date of birth. Thinking I would get my money back in the $25 gift cards, at some level in the application for this service, I paid $29 by credit card for this service, giving still more information. I shall call and see if I can cancel my order and if not, I shall call my credit card company and stop payment (hopefully).

I also have been a victim of this Groceryrebate.net sponsored by My Free Travel. I have been trying to get this $25 rebate since March when the company was "Claimyourgroceries.com. When that company went "bellyup" I filed a complaint with the better business bureau (I think it was BB of Arizona) and was told "My Free Travel" was taking over. Now, it seems they are having problems! Seems today's consumers have no legal recourse.

If you have a complaint, I called that insurance company! (Thanks yellowsun). They are owned by AIG (you know, the one we all own now). Send all info you have (copy of voucher, check, contact info, etc.) to

Attn: Dudley @ AIG
FAX: 212-770-6668

They currently have a legal team working on this.

Or fill out a form at www.illinoisattorneygeneral.com

Maybe someday I will learn to check online BEFORE I fall for one of these scams. I sent in all of my grocery receipts for four months and today, my December mail returns with "Moved Left No Address" so maybe the $9.95 is all I'll be out except for the postage and the bother. This was through GROCERY REBATE REDEMPTION.

I purchased Grocery Rebate Redemption because they advertised that they would send me a $25 Visa Gift card each month when I submitted a grocery receipt for over $100 from Giant. They also advertised that a portion of the proceeds would go to aid our fighting troops. Nothing ever received in return and last submission returned to sender -- moved with no address.

I have faithfully sent my receipts in since October with nothing in return . I just received back, in the mail, my Dec. letter - company had moved with no forwarding address. This company smells rotten to me.

I am experiencing the same issues. I received the My Free Travel - Grocery Rebate program from a travel agency incentive program. I followed the directions and submited the original certificate with information and have been submitting receipts and vouchers every month for the past 4 months.
I received an email notice telling me that I didn't follow the procedures - but "I'm allowed 1 error in submission. This error will however cost me their retaining $50. till the end of the program" I called the number provided and received a message to send email communications. Did that and received no response. Nothing has ever been received and I just this month received the returned envelope with No Forwarding Address.
If you do file a complaint or legal action is pursued please include me. I've retained all my documentation.

Add me to the list.

My program was offered as the result of purchasing a home security system.

I got the same "nasty" email stating that I would not receive any $25 grocery coupons until the end of the receipt submittal period because I did not submit a photocopy of my driver's license. The email further stated that I was allows only one "error" during the membership period, and this was it. What is weird is that submitting a photocopy of my driver's license was not a requirement for application to the program.

I had the same response for "Gas Rebate Redemption".

I gave them $15 each for the Gas Rebate Redemption and the Grocery Rebate Redemption.

Yesterday (February 9, 2010), I received a returned envelope enclosing my December 2009, grocery coupon submittal. It was mailed on December 31, 2009, well over a month ago. A posta label indicated, "Return to sender, Grocery Rebate Redemption moved, left no address, unable to forward, return to sender".

While this program is fraudulent, I think that the home security installation service also is somewhat responsible for promoting these fraudulent programs.

IS THIS COMPANY PHISHING FOR CREDIT/DEBIT CARD NUMBERS ON OUR RECEIPTS?

SOLD OUR COMPANY CERTIFICATES TO GIVE AS INCENTIVES TO CUSTOMERS AND THEN THEY WENT OUT OF BUSINESS AND ALL OF OUR CUSTOMERS HAVE BEEN GETTING THE REBATES THEY SENT IN SENT BACK TO SENDER.



Videos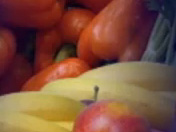 Latest Groups
Today's Mess-Up Photo