Share with Others
Recently Discussed Complaints
Consumer Tips & Tricks
Latest News & Stories
Latest Questions
GrantConsultants Complaints & Reviews - Fraud and scam!

GrantConsultants Contacts & Informations

GrantConsultants

Fraud and scam!

Complaint Rating:

I requested the grant consultant cd on 3-25-08, the next morning they called my phone about 20 times a day. by 4-3-08 i had not received the cd and sent an e-mail to cancel. i asked for a refund for the $1.87 for shipping and handling of the cd, which i never received. On 4-10-08 they charged my account for $49.95 after i had canceled. that day i called their 800 number and got a very rude foreigner by the name of Gary, who would not let me speak to a supervisor and after putting me on hold forever, he finally hung up on me. I went to their website at www.ezhelpcenter.com and sent them a request for my money to be refunded. i ended up sending probably 3 e-mails that had my original cancel e-mail and asked them to please respond... still haven't heard from them but i did contact my bank to tell them NOT to authorize any more charges.

Comments
United States
Online Scams





Comments

Sort by: Date | Rating

GrantConsultants - Scam!
GrantConsultants
Lake Charles
Louisiana
United States
Phone: 337-377-2698

This cd didn't help me to get a grant nor did it help me to see what grants are obtainable and if my bank Debit card is charged any more money I will file a class action law suit against this company for scamming and report them to BBB.

GrantConsultants - Unauthorized billing!
GrantConsultants
303 sw 3rd st
Bentonville
Arkansas
United States
Phone: 479-273-6691
www.grantconsultants.com

Billed 50$ on my credit card when all I agreed to was shipping for one cd, canceled the membership when I received cd. Beware all!

Were you ever refunded your money? what steps did you take to make sure they didn't charged any more to your card?

i agree with you, i had simular experance i recived the cd they promised to find no information on it you would not know already from watching camercials on tv, they give you a common sence on the cd and thats all you get, you can do some reshearch and learn about these grants and what you need to do if your willing to put forth the effort, there is no easy fix when it comes to grant writting, but here is a hint for you, go to your local employment office and talk to a counsler, see if they can help you, if you cant afford to loose the moneys spoken of here as i cant, you may qulaify for there help.

please cancel it immediately to www.easyhelpcenter.com just log in with your email address and zipcode then follow the instruction how to cancel it...

cancel grant consultant membership immediately, do no bill me $49.95 a month for this membership and send my grant consultation kit immediately for only
$1.87

same thing has happened to me except they have now billed me for a second month which wasn't counting on and has now gotten me negative with my bank and causing overdraft fees since I thought it was cancelled during my free trial. called them and was told it was now cancelled and i would get a refund but somehow i doubt it. and the site wasn't even useful went to it once and there were no grants I could use. Normally don't even ever order anything like that giving out my bank info for this reason, this just insures I will never order anything again. BIG SCAM!!!

I HAVE NOT YET TO RECIEVE MY CD INFORMATION, BUT I DO NOT WANT MY CRETID CARD TO BE BILLED FOR SOMETHING I DO NOT HAVE. PLEASE HELP ME IF THERE IS A NUMBER THAT I CAN CALL TO CANCEL THIS.

THANK YOU.

Sam 4/30/08

Cancel Grant Consultant membership immediately!! Do not bill me for $49.95 a month for thia membership!!

I decline. It is a BI SCAM!!!

I called got a conf. no. to cancel also. I see they are still taking money out of my account. refund all my money i cancelled the next day. What scam are u pulling here. your horrible. i am calling my bank and putting you on notice. im reporting you.

I would like to know, that after you have already purchased your cd, with the promises of getting grants so quickly of course, it has been months, and The only thing I ever see is the exact same page over and over again to fill out that says I qualify for the money, but then the next page wants you to purchase the cd again, over and over...

I already have the cd, which obviously did no good, I haven't received any monies as of yet, and this program was/is really disappointing. I was counting on maybe getting a much needed break for a change.

Guess that is not the way you do your business.
I will move on.
Respectfully,

Connie L. Colburn

i SENT FOR THEIR INFORMATION AND THEY STARTED CHARGING ME $39, 95 EA MONTH I CANCELED BUT THEY STILL CHARGED ME I FIANALY REPORTED THIS TO MY BANK AND THEY RETURNED MY MONEY. THESE PEOPLE ARE SCAM ARTIST AND NEED TO BE STOPPED.
THATK YOU
CHARLES MACK SR.

Same thing happened to me, however they have upped their fraudulant amount to $59.95. They are very rude and refuse to refund my money. I have no idea who these people are or what "membership" I was supposedly signed up for.



Videos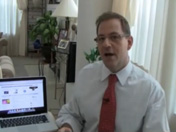 Latest Groups
Today's Mess-Up Photo