Share with Others
Recently Discussed Complaints
Consumer Tips & Tricks
Latest News & Stories
Latest Questions
Government Vacation Rewards, California Complaints & Reviews - Unauthorized charge to credit card

Government Vacation Rewards Contacts & Informations

Government Vacation Rewards

Unauthorized charge to credit card

Complaint Rating:

Contact information:
Government Vacation Rewards


Unknown




California




United States


Phone:

1.866.691.5109


http://www.govvacationrewards.com


I was traveling on government travel orders to Georgia in March of 2010 with another government employee. On 2/26/2010 my co-worker / co-traveler contacted our local Leisure Travel office to reserve two separate rooms in the same hotel for our trip. The Leisure Travel office asked for a credit card to secure the reservation so I gave them my government credit card to reserve both rooms since my co-traveler did not yet have a government credit card.

We checked into the hotel at the same time on 3/2/2010. They did not have a room secured under my name but they had an additional room under my co-travelers name so they put me into that room. When I checked out two day later, I paid the final bill ($100) to the hotel and turned in my key. I returned to my work place and filed the travel settlement paperwork and I was reimbursed for my expenses by the government pay office.

A month later in my government credit card statement, I received a $413 fee from Government Vacations Rewards. They had charged both rooms (co-worker and mine) to my government credit card even though I had paid the hotel directly at checkout. My co-worker had also paid his bill directly when he checked out of his room.

Now Government Vacations Rewards refuses to reimburse my government travel card for the additional $413 charge and told me to contact the hotel directly to ask them for reimbursement. When I talked to the hotel, they have no record of the $413 charge for my stay.

I am continuing to fight this charge because, 1) I never authorized anyone to charge my credit card, 2) I never wanted to pay for my co-travelers room, 3) I have already paid for the hotel room and I have been reimbursed by the government for the receipts for my travel.

This travel agency is not helpful and just keeps telling me sorry but they cannot reimburse me for this erroneous charge. I don't know what else to do to get this charge removed and now the government credit card is showing me late with a balance of $413. I have all documentation to support every statement I have made. This organization is NOT reputable. AVOID USING THEM AT ALL COSTS!

Comments
United States
Travel & Vacations

More Government Vacation Rewards complaints






Comments

Sort by: Date | Rating

On September 17th, I reached a settlement with this company and they have reimbursed 1/2 of the original charge (my share) and they have now provided a receipt for the other traveler's hotel fees that were charged to my card. (I found out later that my co-worker apparently was NOT charged for his room stay when he departed the hotel). This receipt will enable my co-worker to claim his room expenses for reimbursement and he will in turn reimburse me.

Lessons learned – Never use your credit card to even reserve travel for another traveler. If you use Government Vacation Rewards, you will be charged prior to the trip start. Reimbursement for any erroneous charges is very slow. Receipts for charges are hard to get. In the end (5+ months later), I am satisfied with the arrangement and my out of pocket expenses should be reimbursed soon; however, I will not use this company again for travel arrangements.

Whats the deal with this company?? They have been calling me every week trying to get me to use my Military Star Card for some rewards program... I have been refusing this request and I am going to cancel my account with them... I thought there service was free!! I have found that there so called discounts are not much different than the regular discounts most hotel chains give you.

I too have been burned by this company. I used my military star card to reserve a hotel room over the Christmas break. It was a two night reservation that I scheduled several months in advance. I even called a week before my trip to confirm my reservation. I called both the hotel and Gov. Rewards. This company assured me everything would be okay and that I would have no problems upon check-in on the day of my arrival. The service rep even went so far as to assure me that she was faxing my reservation information to the hotel earlier than usual. I even received a confirmation email with a paid-in-full receipt. Too good to be true right? Right!

On the day of arrival, I went to check in at the hotel lobby. The hotel had a reservation for me, but it was a regular reservation that was not paid. Gov. Rewards did not fax anything to the hotel. In fact, the hotel staff did not even know who or what Gov. Rewards was. I had to explain that and also provide a number for them to call and confirm my paid-in-full status. Gov. Rewards then proceeded to authorize another payment on my card for the room. The hotel staff was going to run my card again and fax the receipt to Gov. Rewards. Well, I stopped that in a hurry, and then I cancelled my reservation with the hotel. I was not about to pay twice.
So, here I was thinking since Gov. Rewards dropped the ball on me that a refund would be promptly rendered back to me. Wrong!

I have called several times, and I keep getting the run around. When I ask to speak to a manager about the refund, I always get a refusal or a lame excuse as to why I cannot speak with one. And the story changes every time I call. The last time I called, I was told to call back on a Monday. Then, come to find out, the ones handling the refund are out on Mondays. See where I am going with this.

It has come to the point that I will never use Gov. Rewards again for any of our travelling needs. I plan to cancel my account with them after I receive my refund, if I ever receive it. After all the hassle and having to deal with all the incompetent middlemen, I am starting to wonder if it is even worth it. Yep, closing my account and warning others to beware of this company is definitely the right answer. I hope my situation saves someone a bunch of unnecessary heart ache. I say go with what you normally use for travel discounts and the like. Go with the company that does not give you a lot of hassle because this one sure will.

I am a member of GVR as I found that it would fit our traveling lifestyle. They did a good job booking 3 trips thus far with only one issue that caused me some frustration. When I paid for my daughter and her friend to fly home for holiday break from college, my card was charged by GVR right away. While checking my bank charges on-line I noticed I had been 'double charged' for the (2) round trip tickets. When I called GVR they said sometimes the airline company will run the cost as a pending debit as well. GVR was nice enough but said they couldn't remove someone else's pending debit and I would have to call the airline directly. Going back and forth with my bank and the airline, the 'pending debit' was finally removed after 8 days total. I was told Virgin Air has a 7 day expiration on their pending debits. You do not have access to your own money while that pending debit is still showing in your account. It was obvious to the bank and to Virgin Air that the tickets were already paid for but i could not get Virgin Air and my bank on the line at the same time to remove the pending debit (I would need to create a 3-way call and with both the banks and Virgin Airs auto system, it was nearly impossible.).
I don't know who I blame for the mess, but I won't let GVR charge my card if another airline, hotel, or rental company are also going to hold my funds for a week after the travel has already been paid for. If GVR is going to charge me, then there is no reason why a airline needs to re-charge my card. Either let me purchase directly through the airline and GVR does not charge my card or the other way around but I feel wiser to this situation now that it has happen to me.
I did see in black and white the deals that I received by going through GVR. We saved over $80 on airline tickets off the lowest we found on-line and through the carrier themselves. And, on another trip, a hotel would not give me (a retired military spouse) the govt rate, which I received through GVR, a savings of around $46/night. I think that GVR is okay as an organization but just needs to iron out some of these crazy charging deals.

I just tried to use the so called price match guarantee ... Guess what ... They don't guarantee price match on packages . My air fair was the same cost through Expedia but the cost of the hotel was $50 cheaper. But since it was a package deal they wouldnt guarantee the difference. They also charge you a 25 dollar fee for using your star card so keep that in mind when using it... So if I had used Expedia I would have saved 75 bucks already. Did I mention they have no customer service email on the web sight . I trusted this company due to their affiliation with my Star Card ... So far it's costing me money.

This is THE WORST company EVER! My huband and I booked a group to go on a Royal Carribean cruise and was quoted three different room types and prices for the rest of our party. We booked our room that day and passed the info to the rest of the party. When they made reservations, they were charged 400 more! We were told that we would all get an extra seven day trip to Mexico at no charge, also a lie- they failed to tell us it depends on the type of room you book. We were also expecting from 50-100 of onboard credit, also a lie! Weve been trying to get this straight for weeks and our "rep" never calls us back. When you call in everyone passes you around and tells you that you need to deal with the original rep. Impossible when they dont call you back. Im so frustrated, if you are military this is your warning, we learned the hard way.

I have been going through hell with GVR for 2 months now.They contacted me about upgrading and so I did. They charged me a $149 deposit and my monthly payments were going to be $121 per month. After thinking it through, I called them back the next day and asked to cancel everything but of course they "negotiated" with me and lowered my monthly payments in order to keep my business. Now almost 2 months later, I'm finding myself in a tough financial situation and went ahead and called them back today to cancel again and they gave me tons of reasons why I shouldn't cancel. I told them I just can't afford any type of payments at all. I requested my $149 to be refunded but they said they can't because it's been over 10 days since I upgraded. But yet, when I tried to cancel the first time (within the first 10 days), they pressured me into it all and made everything sound awesome! They knew exactly what they were doing. If I would've cancelled the first time, they would've had to refund me the $149. I blame myself for most of this because I could've easily said NO from the beginning, but I didn't. So everyone, Beware! They will throw a bunch of information at you and lure you into everything they have to offer to you. But remember that if it sounds too good to be true, it definitely is!!!

Be careful with making a reservation with GVR. Its very difficult to contact them for assistance and the employees are not very knowledgeable. I agree with all of the complaints here. I was given the run around and passed around. My credit card was charged 3X and my reservation was not booked. One transaction went through with an authorization and the other 2 declined. I will never do business with this company again.

I only used this because Government Vacation Rewards because I thought it was affiliated with the military. This is actually a private travel agency be careful.

everyone has BAD experiences in Life that doesnt mean the company is bad. it may have been a mistake or you misunderstood. i used the company and have great experiences and continue to use them.

Just a quick thanks to all of you for your thoughtful warnings and informative comments– it saved me from another potential victim. :)

Nothing but good comments Here. I am a select access member and I have booked 11 vacations with Gov Vacation Rewards so far and no problems in fact nothing but praises seeing as how 3 of those vacations have been free so far with more to come.

Anyone can post on this sight.. Even ex employees? If you guys think that anywhere you buy does not have complaints then your delusional. Disney, on of the wealthiest vacation properties in the world have pages of complaints from people like you. People who are disgruntled with the fact that they can't have the world. I have had the best time with them. The staff has answered all of the questions I have had and 3 free vacations so far. I still have 60k in points left and I'm going to go to cancún while you guys sit here and stew over the fact that FREE VACATIONS AND FREE POINTS do not fit your lifestyles.

OMG-I have never been so frustrated with making vacation plans! We are trying to book a cruise at Christmas time but the agent that does the cruises can not do the airfare. So after going through the possibilities and choosing a departure port (I didn't actually book because I wasn't sure how much the airfare would be) I was transferred to airfare agent. The airfare was ridiculous so I had to pick a different cruise, which of course had no flights with the right timing for cruise departure. This going back and forth is making me crazy and their computers are constantly slow or not working at all so I sit on hold for what seems like ages. Another thing, if you opt for monthly payments on the "select access" you can't use any of your points until it's completely paid for. The travel prices are not any different than going directly to the cruise ship website or expedia.com. The only benefit I can see to this membership is that they have last minute deals that are pretty cheap, we are not usually able to take advantage of them though.



Videos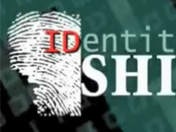 Latest Groups
Today's Mess-Up Photo