Gorman Paving, Gainesville, Virginia Complaints & Reviews - Worst Experience with Contractor Ever

Gorman Paving Contacts & Informations

Gorman Paving

Worst Experience with Contractor Ever

Complaint Rating:

Contact information:
Gorman Paving


12216 Sour Gum Court




Gainesville

,

Virginia




United States


Phone:

7032573880


gormanpaving.com


This is the worst experience we have had with a contractor, and we have worked with many contractors while renovating four houses during the past ten years. We would not agree to work with Pat Gorman again, even if he offered to pay us for the opportunity.

Please note that this review is intended to convey only the facts about our experiences with Pat Gorman / Gorman Paving located in Gainesville / Manassas, Virginia. Gorman Paving provides asphalt paving, seal coating, paver installation, and other services to commercial and residential customers throughout Northern Virginia. You, as the reader, must draw your own conclusions and determine for yourself whether you should hire this company. We make no attempt to advise or persuade you regarding that decision, which should be made pursuant to your own judgment based on a totality of the circumstances and information available to you.

If you wish to read the entire story, we suggest visiting our Web site at www.GormanPaving.info. Below we provide only a brief summary of the main issues.

1) Mr. Gorman misrepresented his intentions and the ability of his crew in order to induce us to sign a contract with him; 2) Mr. Gorman took on work that he and his crew were not qualified to perform; 3) Mr. Gorman repeatedly personally observed that his crew's work was sub-standard, yet he tried to get us to accept it anyway; 4) Mr. Gorman made assurances and promises to us regarding the control of water flow that he did not fulfill, and, in fact, later denied that he had any intention of fulfilling; 5) Mr. Gorman's workmanship was negligent, did not meet industry standards, and did not fulfill his agreement with us by failing to properly grade the area and direct the flow of water away from nearby structures; 6) Mr. Gorman stated that he would perform specific tasks that he did not, in fact, perform; 7) Mr. Gorman's manner in dealing with us was highly unprofessional, insulting, and inflammatory, eventually resulting in his own crew physically removing him from our property; 8) Mr. Gorman abandoned the work site, leaving unqualified workers to determine the scope and method of performing the work without any level of qualified review or instruction; 9) Mr. Gorman charged us the full, original contract price of $16, 786.00 for work that, portions of which, he misrepresented to us and could not competently perform; 10) Mr. Gorman damaged our property by severing our electric fence--including completely removing a section of line approximately 50 feet long--despite having been cautioned repeatedly about its location and importance. He has offered no reimbursement for that damage; 11) Mr. Gorman's contract terms are unconscionable and were used by him--after we complained about a problem with the work--to threaten and intimidate us into silence. Specifically, he threatened to walk off the job and sue us for breach of contract, to put a lien against our house, and to cancel all warranties, simply because we expressed dissatisfaction with the work; 12) Mr. Gorman now, via his response to our complaint to the Better Business Bureau, attempts to extort additional funds from us and/or intimidate us into silence by claiming—with no proof whatsoever—that we still owe him money. We can prove that we paid every penny owed under all contracts. Complaints have been filed against Mr. Gorman with the Better Business Bureau and the Virginia Department of Professional and Occupational Regulation, which determines whether a contractor's misconduct warrants suspension or revocation of his license. Our Web site will be updated to provide the results of those ongoing investigations into this matter.

Comments
United States
Contractors

More Gorman Paving complaints






Comments

Sort by: Date | Rating

Action is being taken against Pat Gorman and Gorman Paving by the Virginia Department of Occupational and Professional Regulation as a result of the investigation of our complaint. The board's determination of misconduct by Mr. Gorman will become a part of his official record, so all who consider hiring him will have access to that information.

What do our customers have to say?
. To whom it may concern:
We had Gorman Paving pave our driveway in April 2001. We were very pleased with the job results. Pat and his crew did a first class job. Over the winter we observed that there were some cracks developing in the driveway close to the road. We believe the cracks were caused by a neighbors concrete delivery truck. We called Pat who came out the same day to see the situation. He readily agreed that the area in question should be repaired under warranty. The area was dug up and patched with hot asphalt then sealed by his crew. Again, we were very satisfied with the results. This repair was done at no cost to us. It is a pleasure to deal with someone who stands behind his work. We are happy to recommend him to others.
Bill and Helen Jean Pollume, Manassas VA
. Dear Mr. Gorman,
The other day my daughter drove up the driveway to visit me. Her first comment to me was " what a smooth driveway" I had been using the driveway and really hadn't noticed how smooth it was. Since she drives a small Mustang which feels every bump in the road, this comment about a smooth ride in the driveway was quite significant so I decided to pass on the compliment . The only thing I noticed was the lack of the " bump" as I backed out of the garage. You did a great job of smoothing the transition! Thank you also for doing the road repairs on Winter Way Lane curve and you're investigation and repair of the breaking road on the bridge. I thank you for you're work as do all my neighbors.
Theresa H Meade, Fairfax Virginia
. Pat,
Thank you for a professional job. Maggie & I both think it looks great!
Jim Maynard
. Excellent Customer Services!
I recently hired Gorman Paving to remove my old driveway and install a new widened driveway at my residence in Vienna, VA. It was a difficult job as my driveway has a considerable slope.
I was thoroughly pleased and completely satisfied with their work from start to finish. I had the pleasure of meeting Pat Gorman during the process and really appreciated his hands on approach and attention to detail.
The paving crew arrived promptly as scheduled and completed the entire job in one day as promised. I was particularly impressed with the professionalism of Gorman's foremen and crew. We reviewed the scope and details of the project together and they installed the driveway exactly as it had been designed. Two of their crew members stayed late into the evening to clean the sidewalk and driveway apron and wash down our cul-de-sac.
As agreed, I paid them in full upon completion of the work. My driveway was installed in January of 2010. A couple of months later, after three feet of snow had finally melted, I noticed some weather related cracking near one of the edges and a couple of spots in the pavement that had settled a bit.
I scheduled a follow up appointment to evaluate what additional work was necessary with Pat Gorman. Shortly thereafter, they dispatched another crew to complete the necessary repairs at no charge.
Without hesitation, I would recommend Gorman Paving to my family, friends, neighbors and business associates. They have provided me with a good quality driveway at a reasonable price. Most importantly, they stand behind their work. I had several estimates to consider and I'm glad I selected Gorman.
Tom Sweeney, Vienna VA

pat gorman is the son of john gorman.john gorman was recently captured and arrested for fraud and numerous other scams envolving paving and home improvements.the gormans are apart of the traveller clans from whitesettlement, tx. the gormans, daleys, carrolls, gallaghers, rileys, price, stanleys and the toogoods.you remember margret toogood.she is the one that made national news by being caught on video beating a child in the back seat of her car in a parking lot.well her husband has been arrested in montana twice for fraud.all these families have a long rap sheet.they will be in wyoming and montana this summer 2010.if you see them call the law.one of their "cousins" harry t.riley was recently arrested for attacking a w.w.2 vet. with a crowbar and robbing him.these pavers are bad news.if you need more info. contact me @ roadbaron@rocketmail.com.

To whom it may concern:


The DPOR has investigated the matter for many months and it looks like my Company will receive a $200.00 for not obtaining a permit.

We would have obtained the permit, but Mrs. Andrew assured us that she already had one. Case closed


1. My Father died of cancer 3 Years ago and was never arrested in his lifetime.

2. I will not be working in Montana, this year or any other Year, as I live with my Wife and three children, here in Virginia, and have for the last 10 years.

3. I am not related to any of the people that you mentioned.

4. My Corporation holds a Class A State issued Contractors License.


"Road Baron", why did you post a fake E-Mail address?

Whoever you really are, you should really get your facts straight, before you post comments on the internet.


None of what you said about my dead Father, myself or my Company is true.


Have you ever heard of someone being sued for Liable?


What Are Defamation, Libel and Slander?

Generally speaking, defamation is the issuance of a false statement about another person, which causes that person to suffer harm. Slander involves the making of defamatory statements by a transitory (non-fixed) representation, usually an oral (spoken) representation. Libel involves the making of defamatory statements in a printed or fixed medium, such as a magazine or newspaper.

Typically, the elements of a cause of action for defamation include:

1. A false and defamatory statement concerning another;

2. The unprivileged publication of the statement to a third party (that is, somebody other than the person defamed by the statement);

3. If the defamatory matter is of public concern, fault amounting at least to negligence on the part of the publisher; and

4. Damage to the plaintiff.

In the context of defamation law, a statement is "published" when it is made to the third party. That term does not mean that the statement has to be in print.

Damages are typically to the reputation of the plaintiff, but depending upon the laws of the jurisdiction it may be enough to establish mental anguish.

Most jurisdictions also recognize "per se" defamation, where the allegations are presumed to cause damage to the plaintiff. Typically, the following may consititute defamation per se:

· Attacks on a person's professional character or standing;

· Allegations that an unmarried person is unchaste;

· Allegations that a person is infected with a sexually transmitted disease;

· Allegations that the person has committed a crime of moral turpitude;

While actions for defamation have their roots in common law, most jurisdictions have now enacted statutes which modify the common law. They may change the elements of the cause of action, limit when an action may be filed, or modify the defenses to an action for defamation. Some may even require that the defendant be given an opportunity to apologize before the plaintiff can seek non-economic damages.

Since what you have said was wrong and I understand that mistakes can happen, I would appreciate it if you would simply do the right thing at this point and print a retraction.


Regards.


Patrick M. Gorman

President, Gorman Paving Inc

Mr. Gorman -

It would also be nice if you or one of your employees did not threaten people for accidentally "taking" your space at the gas station. You of all people should know that they paint arrows on the road for a reason.

Great way to represent your company...good luck with your business.

It is very telling when the only good comments about a contractor are written and posted by the contractor himself.

One thing you can say about Patrick Gorman is that he's consisent. In this case, he is a consistent liar. Most recent example: the Licensing Board fined Gorman for "Misconduct in the practice of contracting." That's a quote directly from the Board's order. Moreover, there was never any discussion with us regarding obtaining a permit. We didn't know that a permit was required, and Gorman never raised the issue.

Given Gorman's unfailing lack of honesty, one would be quite foolish to believe a single word of those comments that he posted.

Mr. gorman all that sound's great!! On the flip side how are you going to sue this person who posted this when you don't even no who it is. That said if you give someone enough rope they will hang there self!!! Keep that in mind and maybe it will help you in the future. Mr fabulous too pay wearer? Don't get caught in wind storm.

If any 1 has a complaint with gorman or has any comments on gorman call me because I am fed up with this do you understand what I will do (720)984-4695

Hi, I just had a very bad experience with Gorman Contracting. A gentlemen by the name of Sean Gorman came into our neighborhood and made quite a bit of money for inferior work. I am trying to get contact information so I can file a formal complaint. This has got to stop. There are just to many people falling prey to this group.

I was leery of posting this comment as it will surely result in a tirade of threats and libelous accusations from that man. However, I feel it's my civic duty to forewarn others.

Be extremely careful in doing business with this man. We have found him to be dishonest to the core, and extremely aggressive and threatening to anyone who says anything uncomplimentary to or about him. Through 32 years in business I have learned to be leery of anyone who works feverishly to convince you he's not a crook - it's as though he's had to sell that many times before. I only wish I'd researched him more before doing business with him; I certainly do not want our company name associated with this man.

Predictably this post will be responded to with a barrage of untruths about me and our company - that's his M.O. He threatens anyone who attempts to share an honest opinion about how unpleasant it was to do business with him. So, go ahead now, sir, and trash me and our company's name.

As we are considering our legal options at this time, I would appreciate receiving an e-mail from anyone who has any experience with this man: adams@door.net

He is a gypsy GYPSY GYPSY GYPSY he is a con man, he sucks at what he does he is the worst paving contractor in va, he got in troubke and lost his liscens 3 times and had to change his name all 3 times, he dont have any equuoment he rents it all and lays driveways in by hand his name is pat gorman and he lives in manassas va or at least he lived in manassas last i heard he might have moved he is a gypsy u no a reff at that

I'm so glad that I looked into Pat Gorman Asphalt Paving Co before I signed a contract with him, Talking with I found him to be very evasive and mildly agitated when asked too many questions.He seems mentally unstable and after I researched his company I;m glad that we will have nothing to do with Mr.Gorman or his company.The ramblings on this page not only shows what king of a person he is but also shows what level that Mr Gorman will go to trying to save a company that has a far from stellar reputation.Lying, cheating, making up untrue stories about others, posting rambling messages to no one in particular.He tries to lead people to believe He is the only person that could possibly do the job correctly.I cannot understand why he still can keep a contractors license with this kind of a reputation. His crew was working down the street several weeks ago from us they looked like a bunch of undocumented workers.

So keep writing favorable reviews about yourself, arguing with people who aren't there, and pretending to quote legal ease I'm so glad I looked into this prior to doing business with Mr.Gorman

I believe that Mrs. Andrews signs in under fake names and has posted almost all these lridiculous lies. She couldnt get anywhere with the Better Business Bureau or the DPOR, because they require proof, but on sites like this, you can say anything that you want, and a certain amount of people will believe you.
I have decided to clear my name once and for all by posting letters of reccommendation from my happy customers. Mrs. Andrews using her name or a fake one will probably say that these are fake letters that I wote myself, they are not and I can prove it. If anyone has any questions, regarding the authenticity of these letters, please call me at (703) 257 - 3880 In addition to these happy customers, I can provide hundreds of verifiable referencs and you cant fake that.



Videos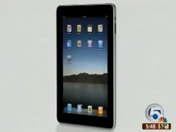 Latest Groups
Today's Mess-Up Photo