Glucosulin Complaints & Reviews - Glucosulin free trial

Glucosulin Contacts & Informations

Glucosulin

Glucosulin free trial

Complaint Rating:

I received a call from a lady offering me Glucosulin which I seen over the tv and sounded interesting, she told me a little about the product and told me it was a free trial for 30days and all I have to pay was shipping and handling so I started asking questions like I always do when im giving out my credit card number like are you going to out of matic bill my credit card when the trail period is over, she was like no you can call back and reorder if you like it then she told me to call customer service in 30 days and I'm like for what to cancel? so they wont bill me she like know so they can see if you like the product or not so i was like are you sure there not going to bill me he like no. The next month I see this Charge on my Credit card for $99.99 so i called them Irate and the rep was like you didn't send the left over product back in the 30 day time frame so we charge your card and i was like the rep never told me I had to Send It Back He never Gave me an Adress to mail It back to or nothing and she was like well we will have Q/A review the call and if you was miss informed they will contact you and refund your money so im like i want to listen to the tape to or send me a copy, she said i can call back in two weeks and they will play the tape for me I don't think thats going to happen she wouldn't let me speak to a supervisor or nothing the rep Hainna hung up on me which really made me more upset, I am going to Call Back again and again until I gent my money back. There should be some law enforced about letting company do whatever they want to get people hard earned money but I can say This fool me once shame on you fool me Twice Shame on Me.

Comments
United States
Health & Beauty

More Glucosulin complaints






Comments

Sort by: Date | Rating

NEVER, NEVER, NEVER PUT YOUR CREDIT CARDS UP FOR A "TRIAL PERIOD" ON ANYTHING LIKE THIS. THERE ARE ALWAYS A HIDDEN AGENDA TO KEEP BILLING YOUR CREDIT CARDS. GO TO GNC (GENERAL NUTRICIENT CENTER) OR SIMULAR STORES THAT SELLS VITAMINS, EXERCISE, AND DIET SUPPLEMENTS. MAYBE YOU WILL FIND THIS PRODUCT OR SIMILAR OR OTHER PRODUCTS WITHOUT THE RECURRING OVER CHARGES. REPORT THIS COMPANY TO THE BBB. THEY ALWAYS SAY TRIAL, BUT NEVER MENTION THAT YOU REALLY DONT GET A CHANCE TO TEST, BY THE TIME YOU RECEIVE THE PRODUCT, ONE WEEK LATER YOU BETTER SEND BACK BEFORE YOUR BILLED, IN THIS CASE, U REALLY DONT SEE IF THE PRODUCTS REALLY WORKS. THEREFORE DON'T PURCHASE FROM ANY OF THESES "FREE TRIAL" ITEMS YOU SEE ON TV. I MEAN NEVER, NEVER, NEVER... THERE HAS BEEN CLASS ACTION SUITS AGAINST SIMILAR COMPANIES DOING THE SAME DAMN THING.

Hi,

We are the Consumer Advocacy Foundation. A new non profit organization that helps consumers fight for their right against fraudulent merchants. We provide the authorities with reports of potentially fraudulent merchants and help build class action suits and other type of cases against them. If you have had problems with defective product, bait & switch, unauthorized charges or non-issuance of refunds then you should contact us. We may be able to help. We are looking forward to hearing from you soon.

Please visit our website at http://www.consumeradvocacyfoundation.org.

hahaha you guys are the retards that sign up for this shit. And most of the people that call customer service is miserable, so can you blame them for not giving you a refund and wanting to try and help you? Why not try being a little nicer you assholes and maybe you would get somewhere with a more decent phone call with the customer service. But they still have to follow company policy. WITH ANY 30 DAY TRAIL THERE IS ALWAYS A DELAYED BILLING WITH ANY COMPANY AND ANY PRODUCT! WHY DO YOU THINK THEY CALL IT THIRTYDAY TRIAL BECAUSE YOUR NOT CHARGED WITHEN THOSE DAYS YOU TRY FOR THE AMOUNT OF TIME THAT YOU ARE GIVEN TO SEE IF YOU WANT TO BUY IT!!! ITS NOT A FREE SAMPLE ITS A TRAIL GET THAT THROUGH YOUR IGNORANT HEADS!!! IF YOU FEEL LIKE YOU DONT WANT TO BUY IT BECAUSE IT'S NOT WORKING FOR YOU, THEN SEND IT BACK WITHEN THE 30 DAYS AND YOU ARE NOT CHARGED. ITS THAT SIMPLE. NO REASON TO FREAK OUT OVER THE COMPANY TERMS THAT YOU AGREED TO WHEN YOU PLACED THE ORDER. YOU DESERVE TO BE BILLED IF YOUR RUDE, IGNORANT AND DICKISH TO CUSTOMER SUPPORT. PEACEE OUT WHINNERSSSS ;)

I don't have a credit card so how can i get a free trail, i hate this pic i look so fat please help

This is regarding Mr. Pascal's comment: Was this situation LIKE you described or was it really what happened? I saw the word "said" once which helped me understand one sentence of the conversation. The rest is pure speculation from my point of view. Please take some classes in grammar. Thank you.

Mr. Pascal, I also fell for the bait. Being a diabetic for over 20 years and overweight I was looking for help and the late night Glucosulin TV ad sounded great. The only difference (from past experience) I recorded my conversation and in no uncertain terms did I agree to allow them to continue billing my credit card. In fact I even told the individual that if that happened I would turn them over to the Attorney General of our State that enjoys filing against such companies even if they are out of State. I intend to follow-up with that.
I then got my product along with a bill and a letter that stated that they would start billing my credit card. I called Glucosulin and the lady that answered said for me to wait a few weeks and call back and return the product. I told her that that was not right and if I had to I would cancel my entire credit card which would be very inconvenient. I will attempt one more call this Monday and if I have no results, I will then cancel my card and have my brother (attorney) file a civil suit against the company along with filing a complaint with the Texas Attorney General.
It appears that we have a few AH's that work for the company responding to your complaint!
Stand tough, consumers should have to put up with this type of BS. We have laws that protect retards like us, everyone can not be a walking genius such as beweldon4852 and then we would not need any laws.

Excuse the error, I was refering to Denise44 rather than beweldon4852

I WOULD LIKE TO RETURN UNUSE PRODUCT .IM79YEAR OLD AND I'T HAS'T DONE ANY THING FOR ME

I haven't tried the product. I came to this site to see what people thought about it. Something I always do before I order anything. After reading some of the reviews of course I will not be trying it. As for Denise 44's attitude about being rude, she is right being rude is not the best way to get what you want, but she didn't need to be rude too. I worked as a customer service rep for 20yrs. I had to deal with a lot of upset people. I understood that some people get upset when they are not getting what they were promised(I worked for the phone Co.) We were trained to let them vent and to reassure them we were there to help. But I also understood that there were Reps that lied to the customers to get them to accept products. Unfortunately every company has them and management turns the other way as long as they are selling the product. So my advice to customers and reps alike try to give each other the benefit of the doubt. Try not to get too upset, it gets you no where. Also there is always a supervisor present. They just don't want to talk to the customer. Also, JCNUNN, I had to cancel a credit card once to stop billing for something I had canceled. Actually I called the company my card was with and told them I lost it, they issued me a new one and canceled the old one. It was the fastest and most efficient way to take care of it.

This sounds much like my experience. My ladyfriend was given the same spiel from the company rep. One month later, the charge appeared against my debit card. When she called to challenge the charge, she was told that it was legit because she didn't call within the 30-day time frame. Keep in mind that this was advertised as a "60 Day Free Trial". The rep then offered to send $50.00 worth of coupons from WalMart, Target, etc. These were sent, but they were worthless and were thrown out. The next month I discovered that I was being charged for "memberships" in GOODTIMES FUN MU and GROCERY SAVER MU. Each "membership" charged $24.95 for these "memberships". Evidently, these three scams are linked. I'm already on the hook for these charges; this type of scamming appears to be legal. But it's definitely not ethical.




I HAVEN'T odered Glucosuln yet, just wanted to check utf the reveiws first and see how hard it would be to cancle or stop an order.One way a person could oder the trial an not get billed later is to get a pre paid card that you load as much as you want on it. They can't charge itif you don't have the money on the card/

People say away from this stuff, is all a scam, most of these products dont even work, But there are a money scam, It set up so you think your trying it for the price just for shipping, If you like it than you will be charged 100.00 But if you dont and most wont you have to call and send it back before you are charged. I know how these things work. You be so mad if you really knew what it was all about.



Videos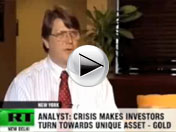 Latest Groups
Today's Mess-Up Photo