Gettington.com Complaints & Reviews - Poor quality, directions & appearance, beware of this company

Gettington.com Contacts & Informations

Gettington.com

Poor quality, directions & appearance, beware of this company

Complaint Rating:

Contact information:
Gettington.com


United States


gettington.com


Ordered a shoe storage bench. Arrived in a timely manner however, they sent 3 of them. Called "customer service" and they immediately claimed responsibility for the error and said that mailing lables to return the additional 2 would arrive in 7-10 days. Once received, they would refund the amount of the 2 benches. I let them know that this was unacceptable that I should not have to pay for their mistake. Asked to speak with a manager . . . none available. Said I could leave a message and would get a call in 48 hours! Again, unacceptable. That was 36 hours ago & no call. Emailed their "customer service" department with concern and again a 48 hour response time. Received an instant "reply email" informing me it would be longer. Bottom line, their "customer service" is of NO service to the customer. In addition, the bench I ordered for $169. barely worth $69. Poor quality, directions & appearance! Beware of this company. There are other online companies offering the same type products that are responsible & reliable to do business with.

Comments
United States
E-Shopping





Comments

Sort by: Date | Rating

Same thing happened to me. Oct of 2010. Only they tripled an entire order. I ordered 7 items, they sent 21, even after I called them and told them what there system had done as soon as possible (next morning as it was a Sunday night). They said I was to refuse the packages, NOT, they sent return tags. Sent all the items back soon as they arrived. We just now (1 year later) have been credited all of the items. After refusing to pay (then paying the minimum) to get results, I was just charged a late fee. Kept waiting for them to issue the credits but there site kept saying they had not. Horrible customer service. Just got off the phone with them trying to get some results. They hung up on me. Do Not Buy from them.

I brought a step two wagon for my granddaughter it arrived and looked as if it was used parts were missing so I sent it back just to get another one worse than the first one it looked as if it was sitting in the sun scratched up stained up and missing more parts parts than the first one (smh)

I just ordered one item that was supposed to be shipped to a state different than my billing address. When I received the order confirmation email, the shipping address had the correct street and city but took my billing state and zip code. As soon as I received this email, I sent email back stating they changed the shipping address and it needed to be corrected because the city, state and zip they had did not exist. Then the next day I called during business hours because of course they ignored the email. I waited on hold for 20 minutes before a human answered the phone, and when I explained the situation he could care less. He refused to fix the address and said the order would be cancelled and I would get refunded. But that did not happen either. The next day I got a tracking number for the shipment. They have absolutely NO customer service skills at all. And this same problem with shipping addresses being changed in their system has happened before to other people. Don't waste your time with this incompetent company.

we wre lookn 4 a company 4 xmas presents 4 family we all applyed and 1 out of ten was approved and we all have close 2 same credit score so y just 1 i really think this iz a bootleggn company that reuses and rebuilds their produts cuz the stuff we did get quality waz awful on sum products so rest of family definately didnt miss much wish they would of denided me also ... so credit department can kiss our asses...

Agree! STAY AWAY FROM THIS COMPANY! Website didn't work when I was trying to order, so I called a representative. That rep told me she could see the order and that it was in process. I would receive an email confirmation...never did. I then looked on line a couple days later to see the order cancelled - I never received an email about the cancellation. I phoned to inquire and got lost in their automated system. Called again to speak with someone who told me the ordered was cancelled because I wanted to the item shipped to an address different that my billing address and that they only send emails to confirm orders and shipping. They could fix the problem by performing a security check through a series of questions. The first question was my social security #! WHAT?! I informed them only banks and the government need that. They refused to process without that info. Are they for real? I agreed to change the shipping address to put the issue to rest and now the item is no longer available. I asked for a manager and got the same run around as others commenting here...still cannot reach anyone. BAD BUSINESS!! Needs a formal complaint to the Attorney General for soliciting social security numbers!

I had nothing but satisfactory experiences. These people sound like they're the ones who cannot place orders correctly online, they should stick to store shopping.

Gettington is no good for help

Just got off the phone with customer support for the 3rd time. I ordered an exercise machine on Dec 11th and still had not received it. When I talked to CS exactly one week ago it was decided that I would wait till the 5th to check back and if it had not shipped yet I would then cancel the order. When I called today to see if it had shipped I was told that the manufacturer cancelled the order because "I had moved and it would be shipped to the wrong address!!!" Although we are planning a move soon, I have not yet moved... I waited 56 days for delivery and still did not get the product and someone took the liberty of cancelling my order for me before it should have been. This is the first time I have ordered from Gettington and I am sorely disappointed, I will never try to do business with them again.

I have never had a bad experience with Gettington. All of my orders have always been shipped on time. I've eve had toys sent to my grandbabies in another state.

Recently I ordered 1 bottle of polo black and 1 bottle of polo sport.
Not only did gettington charge me more than 50% of average cost, but also charged me $20 for shipping for an order that was over $200 just for two bottles of cologne that are under a $100 in any dept store...as soon as I pay off this acct I'm closing it!!...feeling foolish!!

I really cant relate to any of these peoples complaints, I purchased many items from Gettington... I never really had any problems with any thing from clothing /small appliances /furniture .As far as price sometimes there even less than other Shopping networks, You save time and money an sometimes you even get free shipping, Just check the coupons.



Videos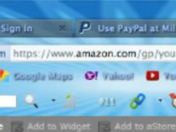 Latest Groups
Today's Mess-Up Photo