Georgia Community Support & Solutions, Atlanta, Georgia Complaints & Reviews - Poor Management Staff

Georgia Community Support & Solutions Contacts & Informations

Georgia Community Support & Solutions

Poor Management Staff

Complaint Rating:

Contact information:
Georgia Community Support & Solutions


1945 Cliff Valley Way




Atlanta

,

Georgia




United States


Phone:

4046344222




The company's management staff is terrible. They seem to place people in management positions that do not have the skills nor talent to work in a leadership positions. Once I went into the office to check out services and I had to sit and wait for my interview which was not organized about 2 hours. The day I interview with the company they was having massages, and casual time and forgot all about business.

One of the managers was friendly, but she called in another coordinator to meet with me. This coordinator was very rude acting with a angry look on her face. She did not show any interpersonal or professional skills.

One of their centers out in Marrietta, have a manager that is not approachable to the employees. He do not communicate with the employees and run the services incorrectly. He gives his good hard working employees a hard time, and he also threatens their job without reasons. These employees work in a uncomfortable negative environment due to this manager's behavior. He don't seem to be concern about the clients and their needs.

This company seems to have a big turnover. That is certainly not good for clients with autism. These clients get comfortable with their instructors and caregiver. They gain trust and a good relationship with them. When the instructors is force to quit due to unfair treatment this causes problems for the company and the clients.

Most of the parents do not complain because they are not the biological parent. They are home care givers contracted under GCSS. I have heard cases where the home care givers gossip with the coordinators concerning other employees.

My sister tried calling on many ocassions trying to get her daughter signed up and each time they speak to her rude and never get back in touch with her. GCSS is suppose to be for a wonderful cause, but to see how the company is ran due to poor management staff is terrible.

Comments
United States
Non-profit Organizations





Comments

Sort by: Date | Rating

Although this comment was posted last year, I feel the need to respond to it. My name is Eric Pudalov, and I work part-time as a Community Events Coordinator for Georgia Community Support and Solutions. Part of my responsibility is to promote what we do online, and I would like for us to be represented accurately.

I'm not sure exactly what you mean by "The day I interview with the company they was having massages, and casual time and forgot all about business." At GCSS, if we have a meeting scheduled with a potential client, we make every effort to be prompt in meeting on time with them.

As far as which coordinator you met with in this instance (the one you referred to as "very rude acting"), it's possible she no longer works for the organization. Regardless, for the most part our staff here are very agreeable and friendly. If you have a complaint against a specific person, I would bring it up with GCSS, and we can correct that.

In regards to the company having "big turnover, " unfortunately that seems to be the case with many nonprofit organizations, especially smaller ones with fewer funds. I completely understand that a client with autism would have difficulty adjusting to something like this, and again, I feel we make the best effort possible to keep things consistent for them.

It is also true that many of the home caregivers are contractors, and that unfortunately, some are more qualified than others. Everyone here goes through the same training process, but in the field, as situations come up, that is the true test of one's abilities in working with people with disabilities. Once again, if there's a specific person that you have a problem with, we are prepared to deal with those issues if you mention them to us.

GCSS has gone through many changes in both staff and structure recently, and I would like us to be represented accurately online.

Thank you for bringing up your concern. If you do have other issues that need addressing, please contact our CEO, Whitney Fuchs, at whitney.fuchs@gacommunity.org, or call us at 404-634-4222. Someone would be happy to speak with you to resolve the problem.



Videos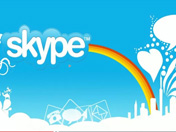 Latest Groups
Today's Mess-Up Photo